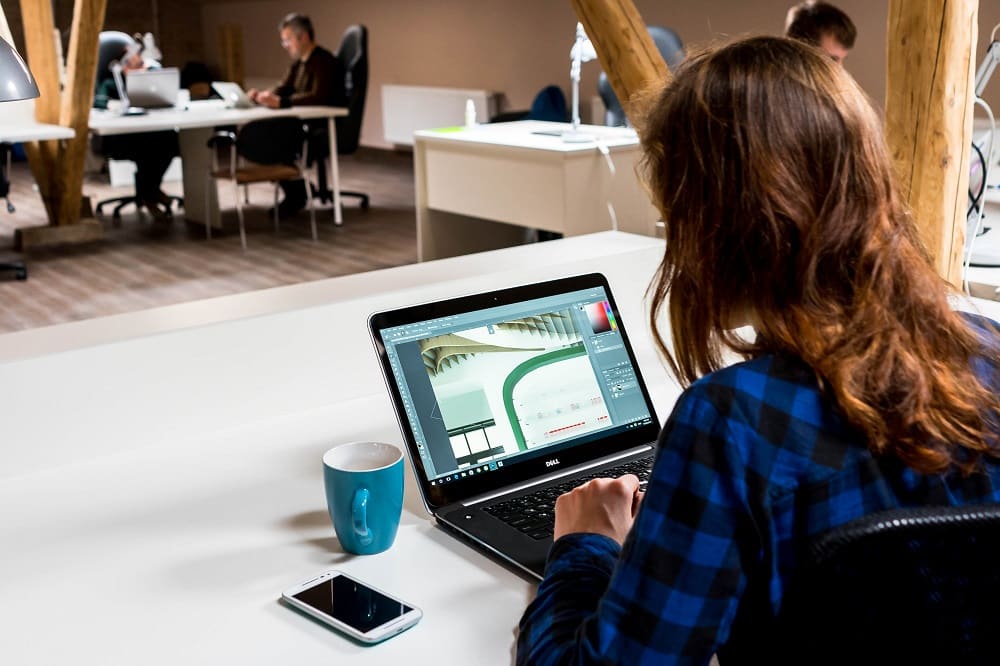 If you need to do some editing and editing on your images but you're not ready to invest in a photoshop license yet, this article is for you. There are quite a few services and free software similar to photoshop. Obviously, it is difficult to say that any of them can compete and replace the software of the giant Adobe, but for small jobs of basic types, such as resizing, adjusting the brightness or cropping, no need to buy such expensive software.
Are you also looking for free Photoshop alternatives? Here are the top 27 best free alternatives to the famous Adobe Photoshop.
The best alternatives to Photoshop online:
1- Canva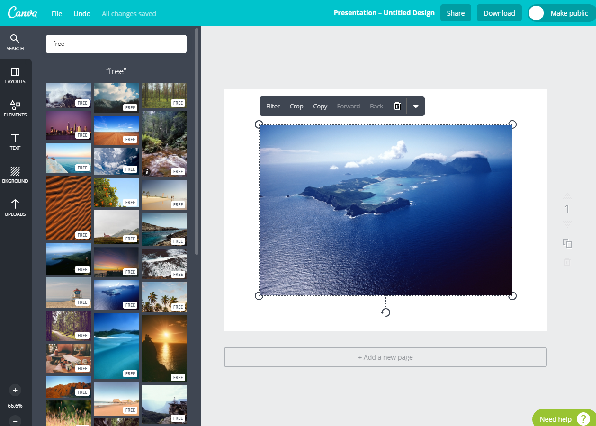 Canva is an online graphic editing service (Free) that offers you a multitude of graphic options, Themes and pre-made designs to meet all your needs (Facebook Posts, Tweets, Banners, Flyers, E-book Covers, …).
Requiring the opening of an account at the beginning , Canva is then very simple to use you only have to follow the steps explained by the website to create and modify your images.
2- Designer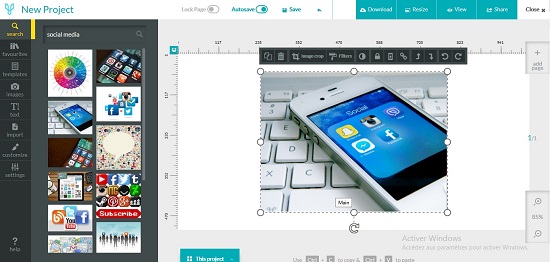 Desygner is one of our favorite alternatives to Photoshop. Simple, easy and free, Desygner is an ideal tool for photo enthusiasts, especially since it does not require installation, so it is accessible anywhere and anytime. Thanks to the Desygner platform, you can edit your photos quickly even with your smartphone!
3- Pablo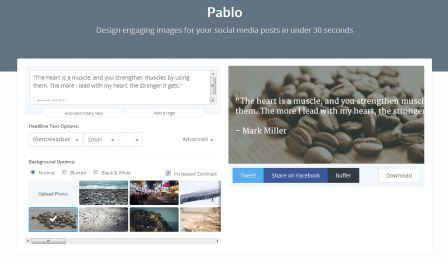 Aimed at creating images for Twitter and Facebook, Pablo is a very simple and practical tool, especially for people who want to create image quotes.
To use Pablo, the procedure is simple : You must choose a personal image or a free image available on Pablo, and then you must add a text with the font of your choice, define its size, style, color, etc. Once the job done, you have the option of downloading the image to your computer or sharing it immediately on Facebook or Twitter.
4- Pixlr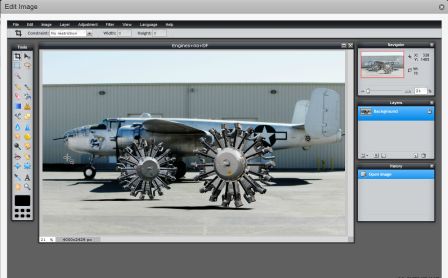 Pixlr was initially a mobile application before being adapted to computers thanks to Autodesk.
In addition to being available on all platforms and even online, Autodesk Pixlr offers one of the most modern and simple interfaces on the market. it is made up of 3 complementary tools: Pixlr Editor for retouching and image creation, Pixlr Express for image enhancement and superficial retouching, and Pixlr O-Matic for adding filters and frames. all online, free of charge and without registration!
5- SumoPaint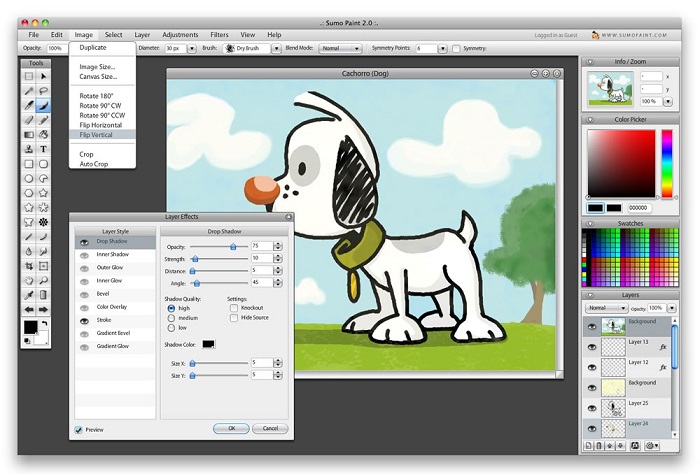 SumoPaint is an online photo editing service. It gives the possibility of removing red eyes , retouching underexposed images or bringing certain effects to photos. The service also comes with other features like gradients , Symmetry tool and brushes, all that is needed for enjoyable image editing.
6- VistaCreate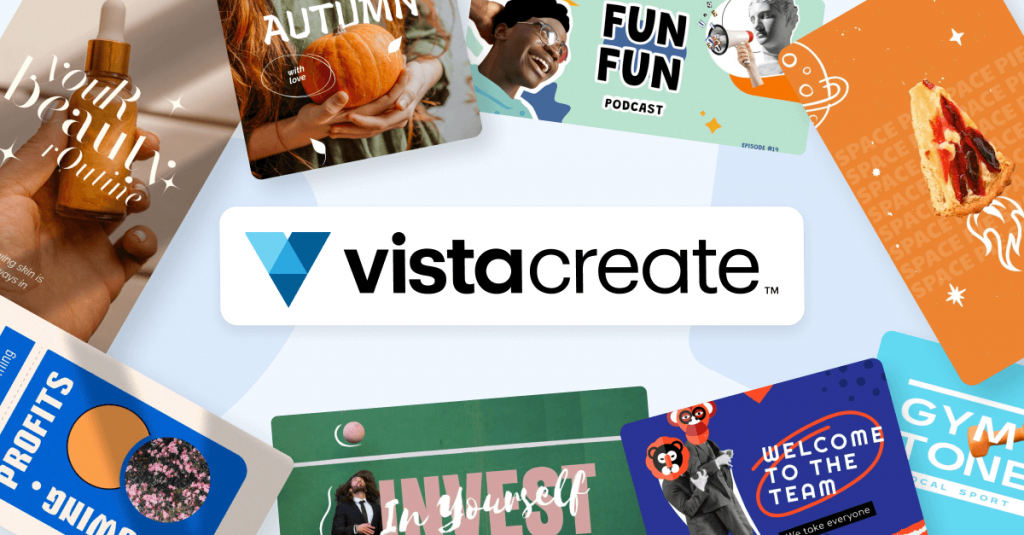 Formerly Crello, VistaCreate is a handy online image editor that will help you edit and organize your photos. It is essentially designed for simple modifications and the creation of visuals of sorts, in particular advertising banners or logos, and is primarily aimed at social network users.
7- Polarr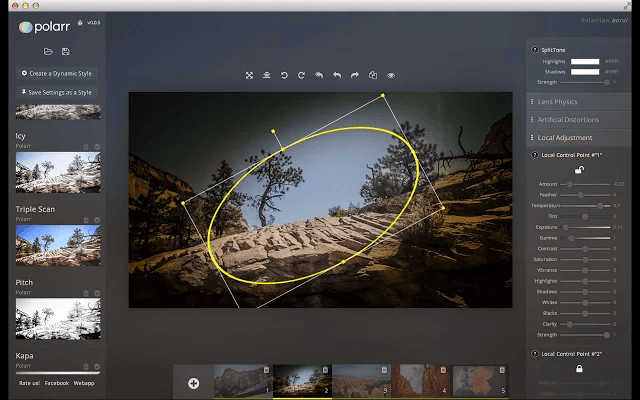 Polarr is a recent photo adjustment service. Available both online and via app, Polarr relies more on filters and tools to retouch the tonality and colors of images. Also note that the service offers a very simple guide that explains the basics of image editing.
8- Photoshop Express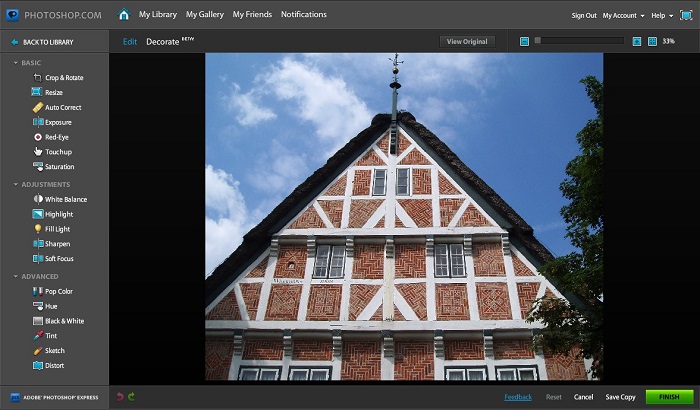 Photoshop Express is a tool developed by Adobe. It has all the basic features as well as some advanced features. Very easy to use and available for free on the web, Photoshop Express allows immediate sharing with major social sites.
9- Designbold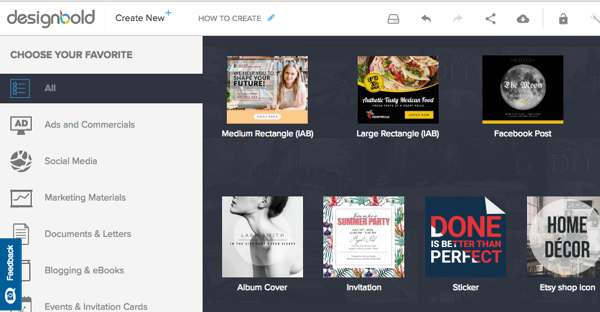 Designbold presents another online photo editor. It allows a simple and fast editing directly from your internet browser. Its strong point remains its 40 million stock photos, including 300,000 in free access.
10- Fotor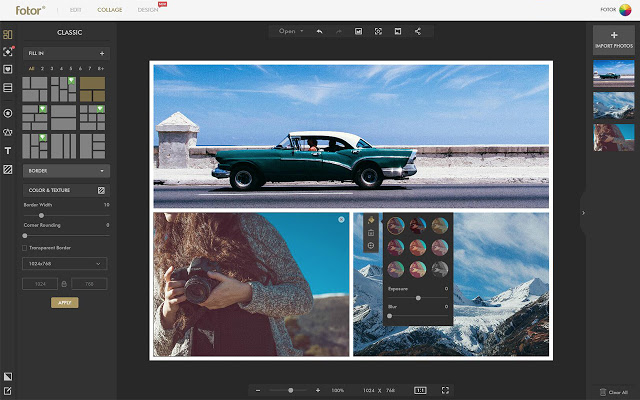 Fotor is a very simple service, which offers the basic tools needed to edit an image or photo directly in your browser. Fotor represents a good alternative to photoshop online and offers several options to improve your photos as well as a large number of creative filters. Like Pixlr and Photoshop Express, Fotor is available for free online.
11- PicMonkey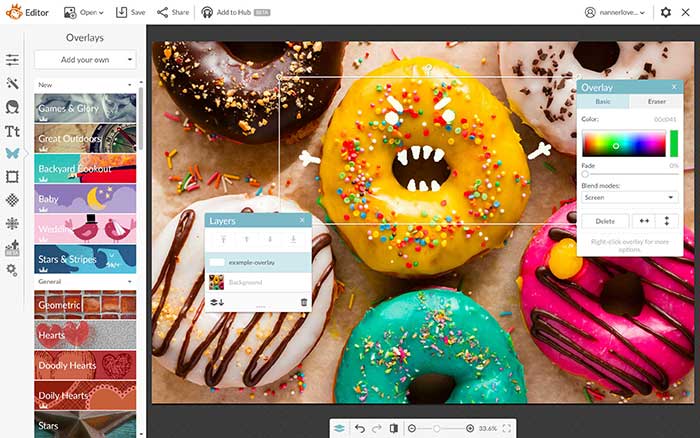 PicMonkey is a simple visual editor with 8 photo editing solutions, around 40 filters and an online platform accessible to everyone. The service also allows you to edit images on the main social networks.
12- Freephototool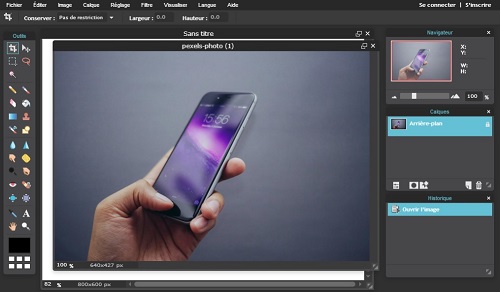 Freephototool is a free online photo and image editing software based on the pixlr API. The tool is well suited to web entrepreneurs, who cannot be experts everywhere. The tool offers them the ability to edit the images Photoshop style .
13- Photos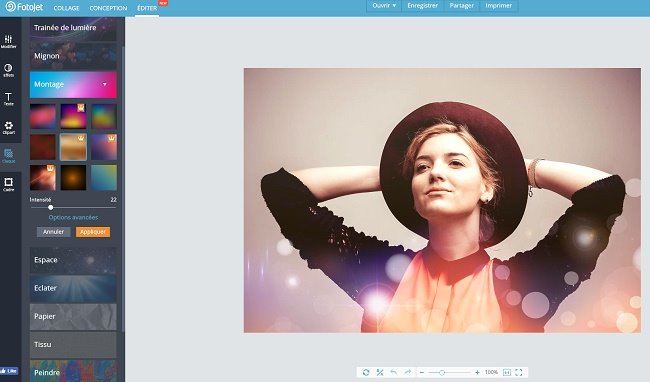 FotoJet is a free online photo editor, graphic designer and collage maker. It allows you to edit your photos, create drawings and collages.
Very practical, FotoJet allows you to resize, crop, rotate and add filters, effects, text and images easily.
14- Photopea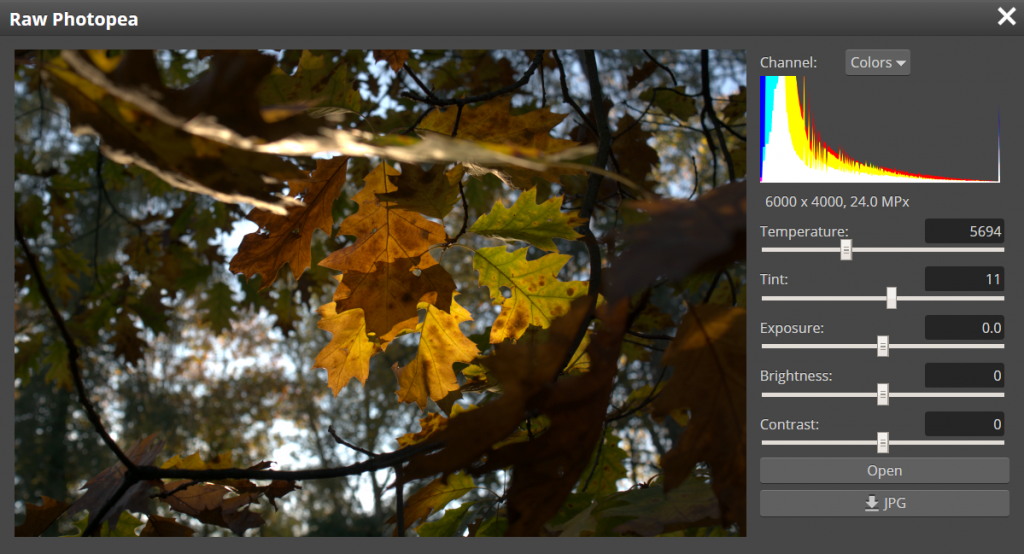 Photopea is a real alternative to Photoshop both in terms of its interface and the tools it offers. It is a free online photo editing software. It is compatible with several types of photo files such as PNG, JPG and RAW. However, it should be noted that despite the diversity of its graphic design features, Photopea does not have advanced photo editing features like Photoshop offers. Another disadvantage with this software is the integration of advertisements.
15- Pixteller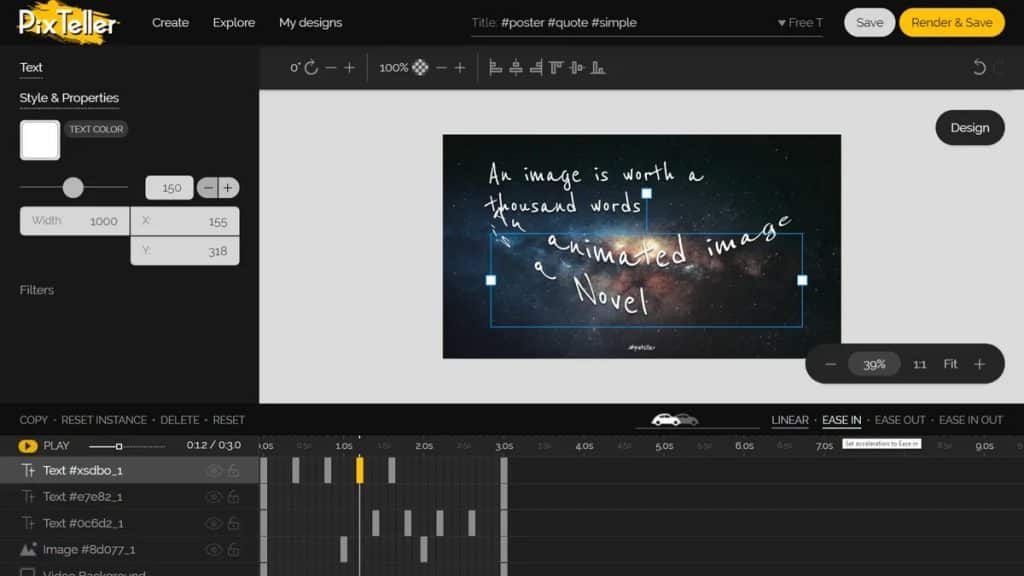 PixTeller is a photo editing and animation creation platform for social networks. This platform is a great alternative to Photoshop for photo editing. Indeed, PixTeller provides its users with more than 100,000 predefined templates classified by category. Thus, the user can access templates for social media posts, Pinterest image, quote, video story, Mockup, YouTube banner, collage and others. In addition, it offers more than 5,000 animation styles for making videos and Gifs. And that's not all ! A database of over 1 million copyright free photos is also available. This platform has two main features, namely: photo editing and video animation. It supports image formats such as PDF, JPG, PNG, WEBP.
16- Stencil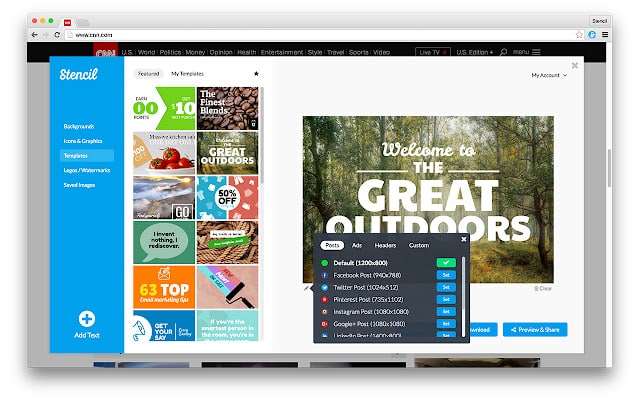 Like PixTeller, Stencil is a photo editing tool for social networks. The latter has more than 1,150 image templates in formats compatible with social networks such as Facebook, Pinterest, Twitter, Instagram and YouTube. Moreover, this Photoshop alternative offers over 4.5 million copyright-free images, over 3,200 Google fonts, over 100,000 quotes, and over 2.1 million icons and graphics. This editing tool also allows users to import their own photos or fonts themselves.
PixTeller has extensions for certain browsers such as Chrome, Safari and Firefox to allow the creation of visuals from any page. It should be noted that its free version limits photo and icon resources and reduces the download to 10 creations per month.
17- Instasize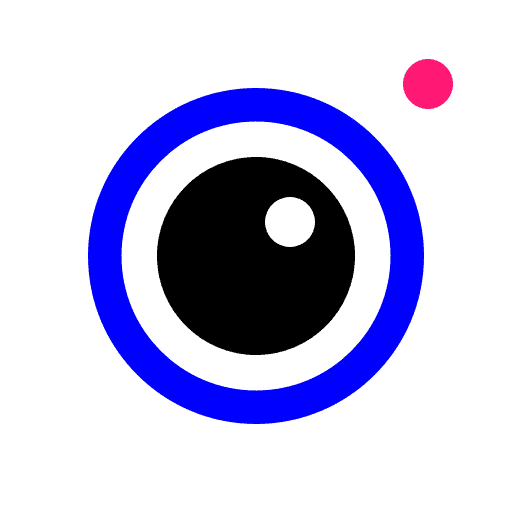 Instasize is the best tool for anyone looking for a Photoshop alternative for editing photos for social media. It is a photo editing software that includes all the basic features needed to refine photos. It has a simple and intuitive interface within everyone's reach. Insitasize is free software that can be used on operating systems like Android and iOS .
With Insitasize user can process different files like PNG, JPEG, HEVC, MP4, HEIF. It also offers a variety of additional functions like basic video editing (trimming and filters), resizing and cropping photos. However, the video editing and editing tool is not available for Android system. In addition, to benefit from its additional content packs it is necessary to subscribe.
The Best Photoshop Alternatives to Download
18- Gimp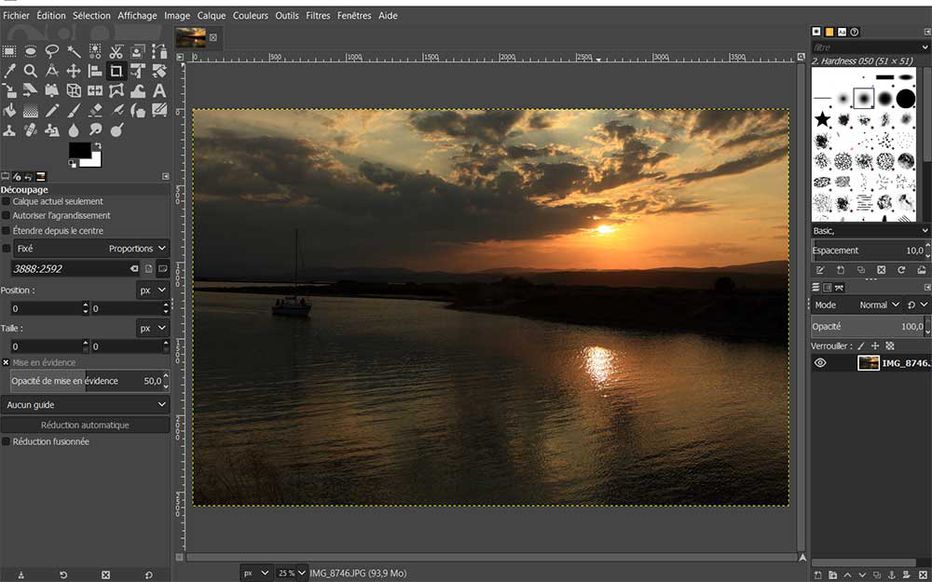 Available on Windows, Mac and Linux, GIMP is the best known and most complete free photo editor because it covers the main features of Photoshop: magic wand, brushes, filters, color retouching, layer system, … Gimp has of all that you can expect from image software, whether you are an experienced or a novice user, only its ergonomics and its interface pose a problem, since they are quite basic and leave something to be desired.
19- GimpShop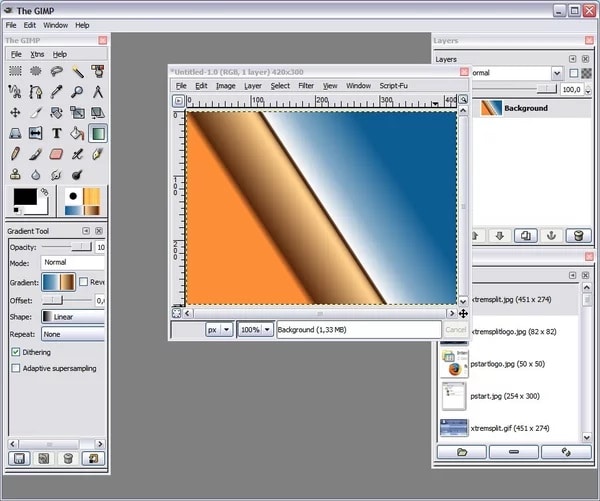 With a design very close to Adobe software, GimpShop offers almost most of the features and modes known to Photoshop, all with a clear and easy to use interface.
A software that is more than enough for small creations and retouching, but unfortunately not complete enough to satisfy image professionals.
20- Adobe Photoshop Express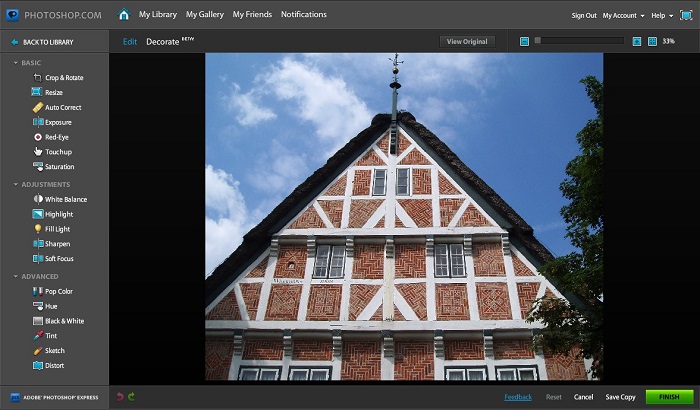 Adobe has offered a free version of Photoshop for quite some time aimed primarily at smartphones and tablets. This lite version is perfect for applying small image edits in a few clicks: size resizing , cropping, modification of brightness and colors, etc.
Adobe also offers up to 2GB of free hosting of image or video files on the photoshop.com website.
21- KRITA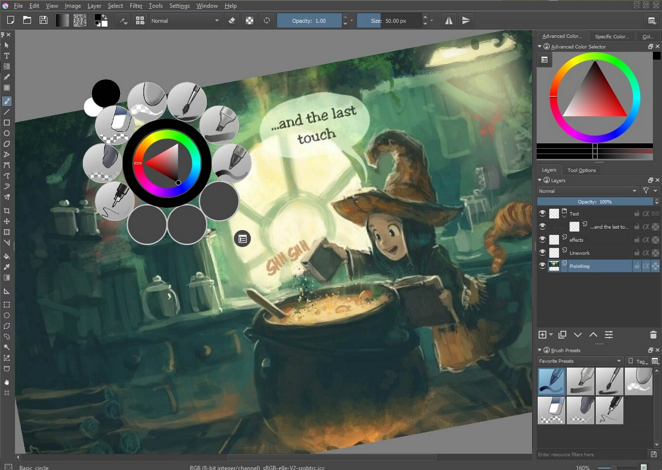 Krita received the Akademy Award for Best Application in 2006 and is one of the office tools offered by KOffice . Much less bulky than Photoshop and very easy to use, Krita represents a perfect alternative to Photoshop.
22-Paint.net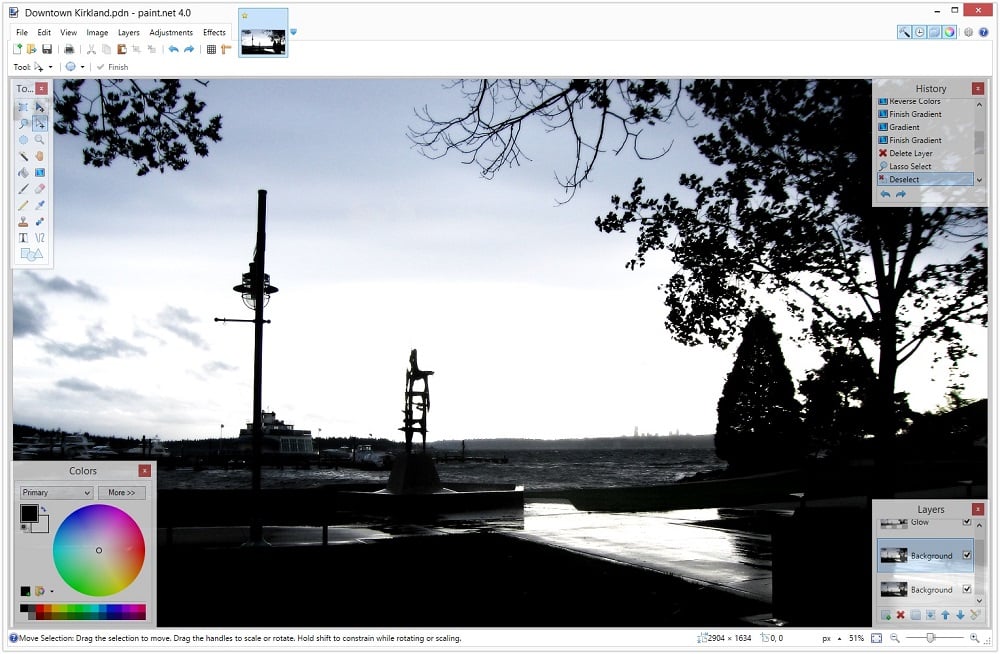 Paint.NET is among the most used image editing tools by Internet users. For several reasons: its customizable interface, the filter effects it offers, its support for layers, …
Derived from the famous Microsoft Paint, Paint.NET is completely open-source. Despite being less advanced than Photoshop or GIMP in functionality, Paint.NET offers all the necessary editing options you'll need to optimize and tinker with your images, such as correcting contrast, blur, color and sharpness. It also has some additional options and special filters for image enthusiasts and can be optimized with many extensions available online.
23 - PIXIA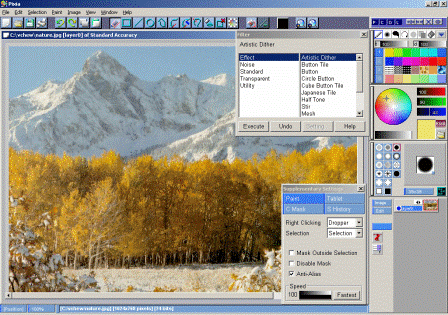 Pixia is a Japanese software originally developed for manga and animation design. Today it includes quite a few English versions and is a good alternative to Photoshop, especially for comic book writers.
24- PIXEN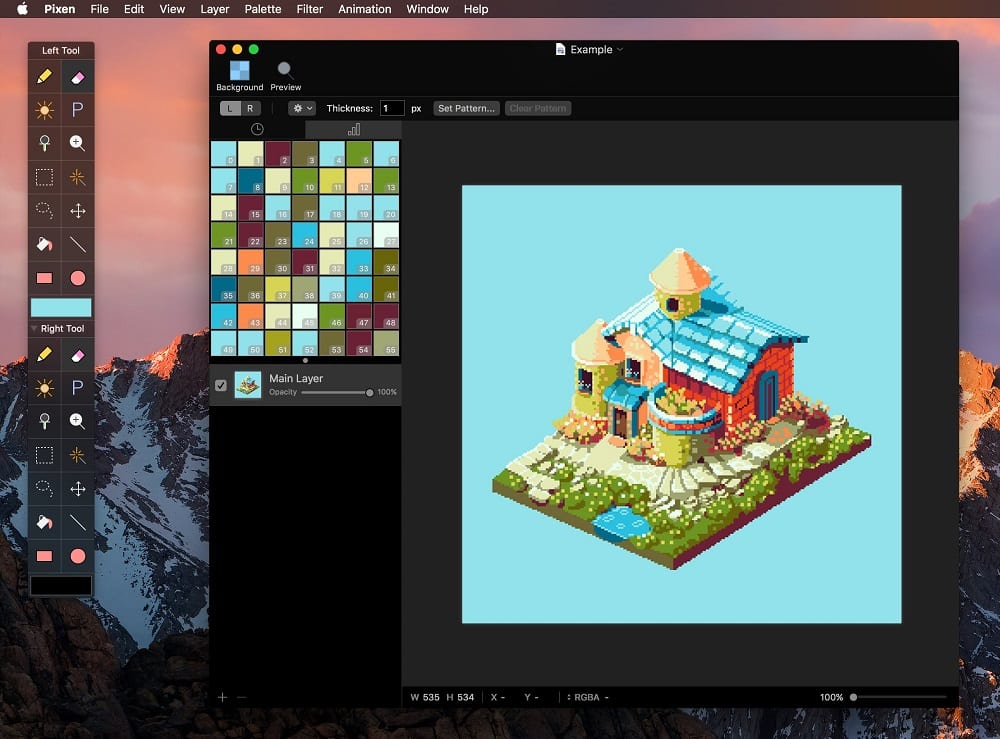 Available exclusively for Mac users, Pixen is software for designing and editing all kinds of pixelated images. It provides several tools such as photo layers, palette, animation creating, … and supports different file types.
25- InkScape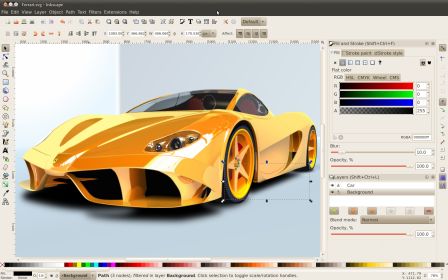 Inkscape is a graphic editor very close to Adobe Illustrator , Xara X, or Corel Draw . As with the pen tool in Photoshop, Inkscape gives you the ability to create a vector shape, and is the best free software for doing this kind of work.
26- Photoscape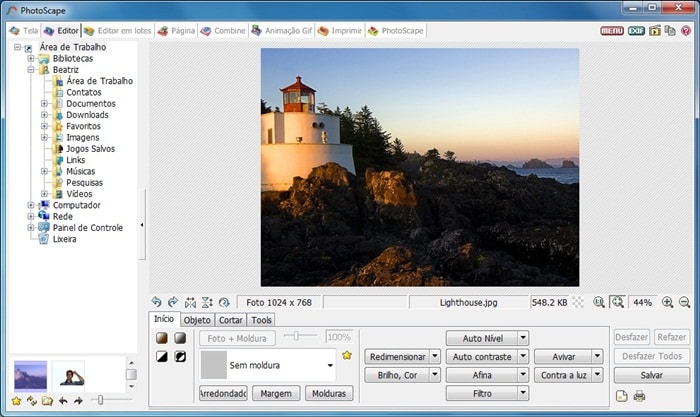 Simple, practical and user-friendly, Photoscape is a software widely used by the internet community. Adjusting colors, backlighting, resizing, framing, removing red eyes, adding text, … Photoscape has tons of useful features and is the ideal choice for beginners.
27- FireAlpaca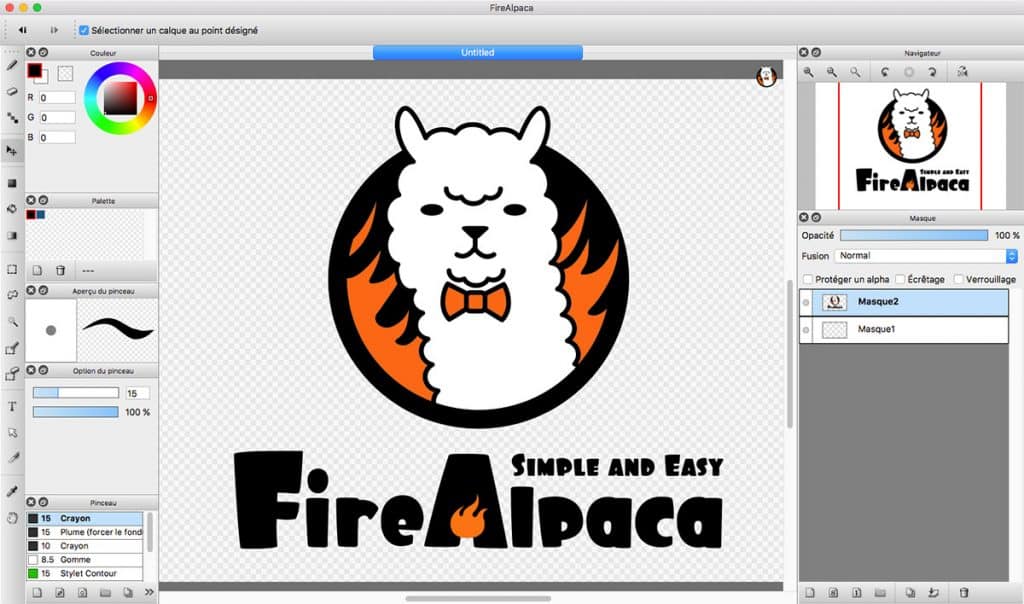 FireAlpaca is a free photo editing software. It can be used on both Windows and Mac operating systems. It is a great tool for those who like to create illustrations. It offers interesting tools for retouching photos. The user can, for example, use the 3D Perspective tool to create realistic objects. With his brush, the user can create his own patterns or use the available comic patterns. It is a software with an easy to use interface. It allows the processing of JPG, MDP and PNG type photos. It has the same shortcuts as Photoshop. On the other hand, it does not have a liquify tool and the canvas limit is 10000×10000.
Each of the apps presented in this article has its strong points and its shortcomings, but they all have the minimum of basic editing tools to meet your needs. GIMP is great for advanced tasks, Pixlr is great for funny stuff, and Picasa is all you need to organize your photos efficiently. Make your choice and rush into the world of images!