Messages have become a common means of communication. The exchange of text messages between friends and family members is often used to communicate important information. Whether it's work information, or important conversations, we need to print SMS on our Android phone in order to save them on a computer. For this, we will show you in this guide 3 different methods to print Android SMS.
1- Print Android SMS with DroidKit
DroidKit is a tool developed by iMobie to fix different Android issues. This tool also contains a feature called Data Manager. This allows you to save your data on your PC and keep it safe and this includes saving and printing SMS. In addition DroidKit has several advantages:
You can view and select messages to save.

You can save SMS in several file formats.

Available on Windows and Mac computers.
Here is how to print Android SMS via DroidKit:
First, install DroidKit on your computer, launch it and then connect your Android phone via the USB cable.

Then select Data Manager.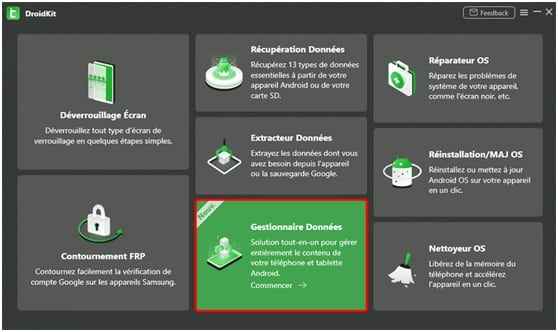 After that tap on Messages.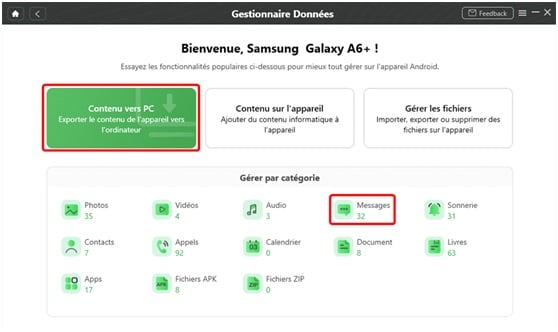 Now select the messages to be printed then click on the "to PC" button.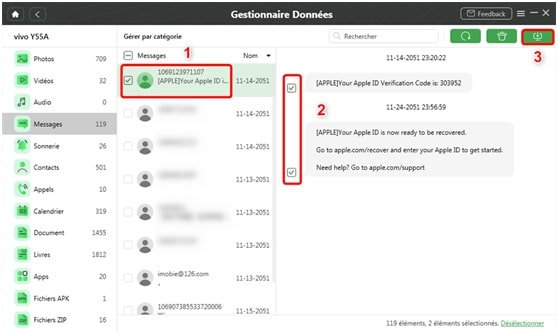 Finally, select the print format and tap on continue.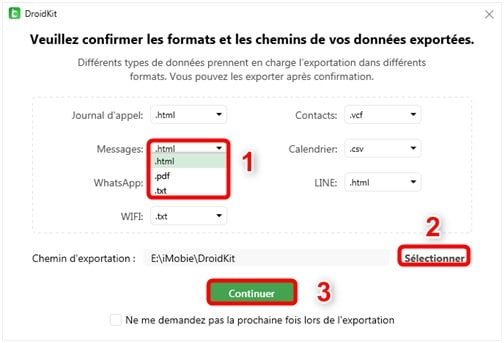 Note: To open the exported message, right-click with the mouse and tap on Print.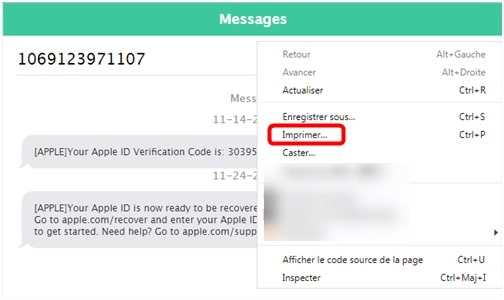 2- Print Android SMS with screenshots
Here is another method to print a Samsung/Android SMS. This is to take a screenshot of a conversation. Unlike DroidKit, you can't print a full conversation at once, especially if the conversation is long, so you have to take multiple screenshots for a single conversation.
Here's how to print Samsung or Android SMS with screenshots:
To get started, take screenshots of your messages.

Then connect your Android phone to PC, explore it and go to DCIM/Screenshots folder.

Copy screenshots of your conversations to your PC.

Finally, select them, right-click with the mouse, and press print.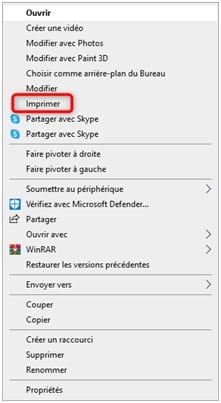 3- Print SMS conversations on your Android phone with Gmail
With Gmail , you can also print an Android SMS. However, you cannot print all the SMS at once, you have to send them one by one to one of your email addresses. Then, on your mailbox, you will find the shared SMS.
Here are the steps to print Android SMS via Gmail:
On your Android phone, go to the Message app and open a conversation.

Select the conversation text and copy it.

Launch Gmail, and pretend you're going to send a new Mail.

Select one of your addresses, paste the text and send it.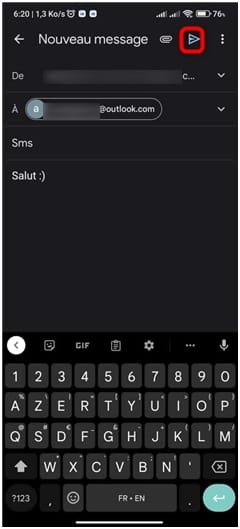 Conclusion
In this guide, we have seen different methods to print Android or Samsung SMS. You can take screenshots and print them or send them by Gmail. However, both of these methods are very slow because you have to send the SMS one by one to your PC. The best way to print Android SMS is DroidKit because it lets you print everything at once or select certain conversations. Thus, this tool offers you the possibility of saving your SMS according to several file formats.
If this guide helped you Print SMS conversations on your Android phone, please share it with other users.