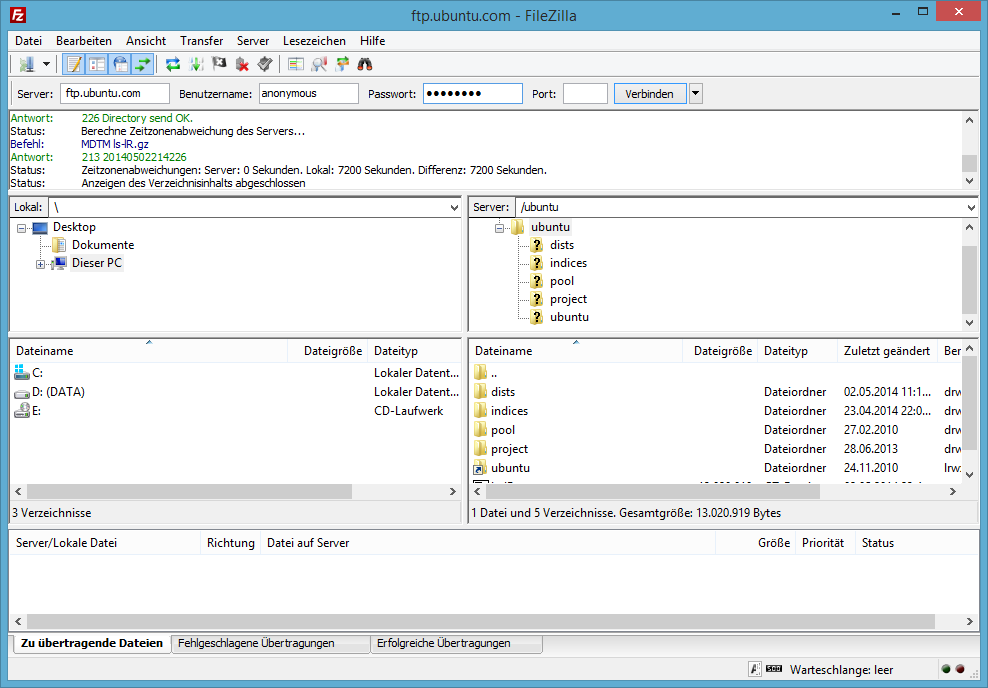 Long popular, FileZilla is considered to be the most famous FTP client, but because of the many difficulties that this software encounters, many people are eager to turn to other software to use FTP with their remote servers or with their sites. web. They are looking for other alternatives. If you are part of this list, discover in this article the best alternatives to FileZilla. You can opt for several alternatives to FileZilla and this for several reasons.
1- WinSCP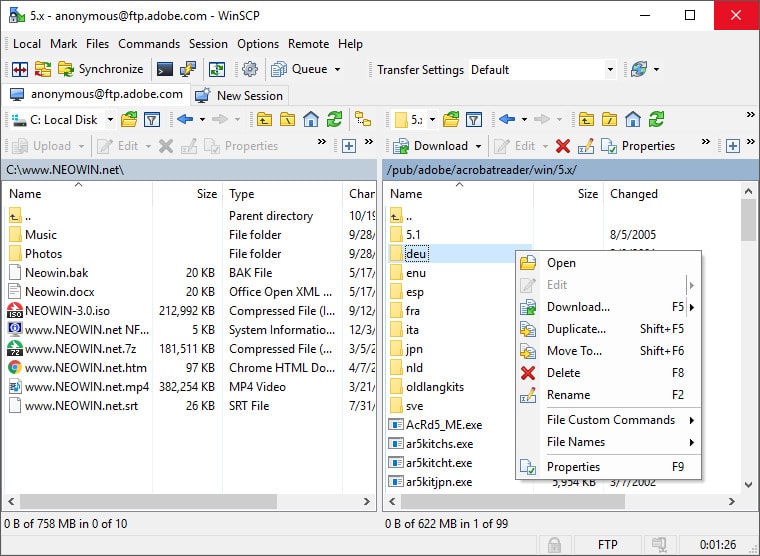 WinSCP is one of the best FTP clients for Windows. It is a software that has several features that are very interesting and that work very well. The software can also, apart from FTP, work with other protocols such as SCP, SFTP or WebDAV and is also capable of allowing you to modify certain files on your server. WinSCP also ensures the protection of your data which is saved on the software because you have the possibility of defining a password and without this password, a third person cannot have access to this data. You also have the option of using the application on your mobile. Its installation is free.
2- Cyberduck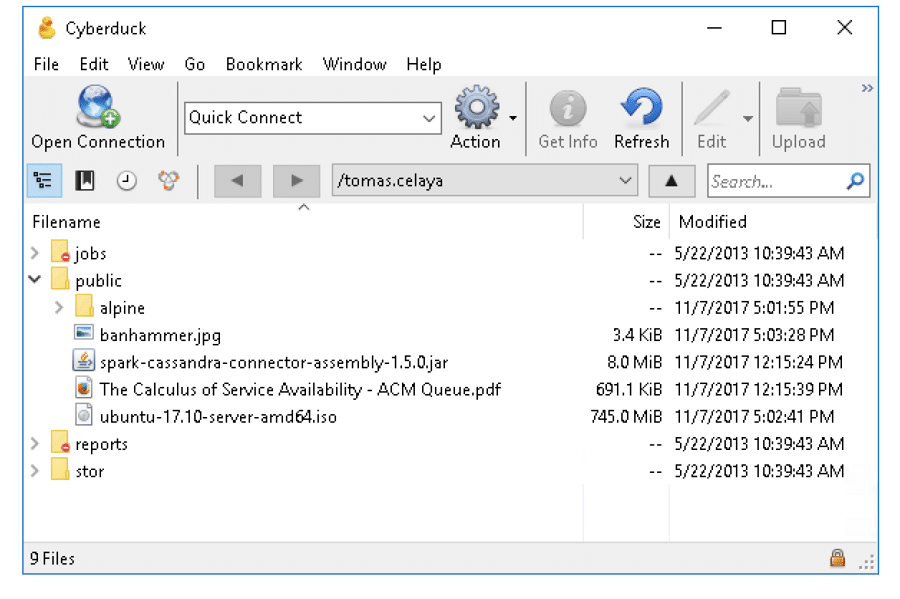 The Cyberduck is the most popular and is the most loved by many web developers for several reasons. Its interface is clean, which makes it simple and easy to use for users, even those who are new to using an FTP client. In addition to being compatible with other protocols such as Google cloud story, S3, Webday and many more, Cyberduck offers its users the possibility of transferring it between them for free. The cyberduck software has several functionalities among which we have the possibility that the users have to choose themselves their editor for the edition of their digital files and the facility of organization of the bookmarks.
You can therefore open a file using Cyberduck in your chosen editor. These files, you can view them in quick look and makes their simultaneous transfer. Thanks to a variety of character encodings, you can view files in other languages ​​like Japanese, Chinese, and without much difficulty. The software is available on Windows and Mac as a GUI client and on Linux as a CLI utility. Also, its installation is totally free.
3- Transmit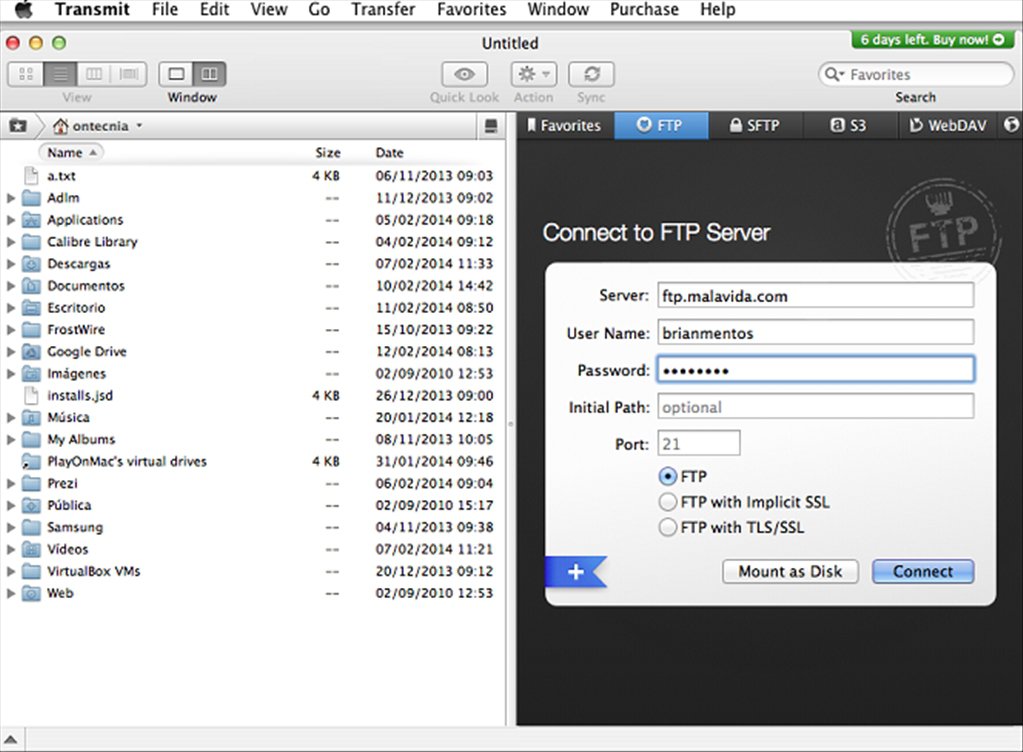 Available on MacOs, Transmit is at the forefront of Mac FTP clients. Its interface is much more convenient, which makes it easier to use. In addition to FTP clients, Transmit also accepts protocols like S3, Webdav and SFTP. Thanks to its many features, you have the possibility of giving labels to files or the possibility of accessing all your folders without great difficulty. Its installation costs you around $34 with a 7-day free trial.
4- Total commander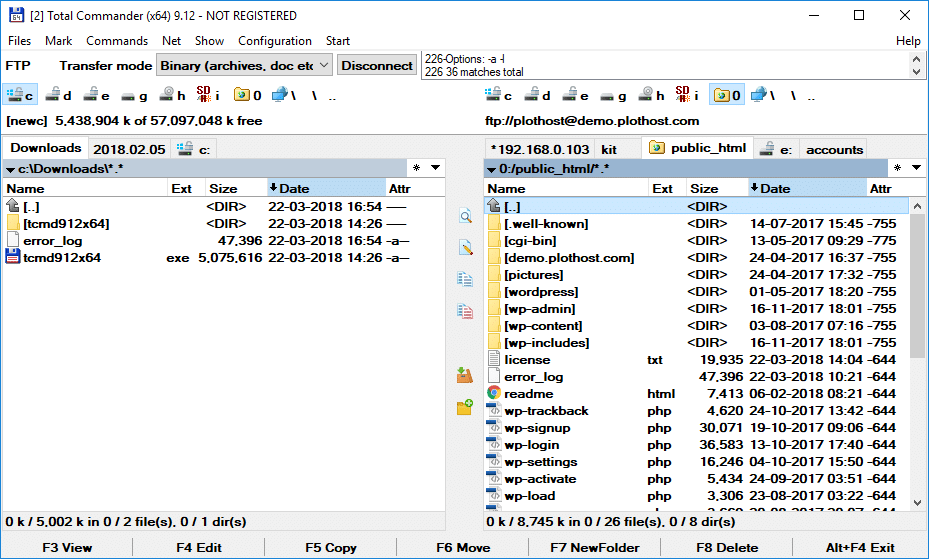 Still called Windows commander, this program was developed in the years 1993. For the management of your files, Total commander is quite simply the best program since it has a powerful toolbox and can allow you to do as for the compression and the decompression of your files , to rename it, copy-paste, the coding and the decoding of your of all your files and this thanks to keyboard shortcuts . Indeed, this program is the slightly more advanced version of Windows. Its interface is also easy to use with icons that are much more modern. The software is not free, but you are entitled to 30 days.
5- CuteFTP Pro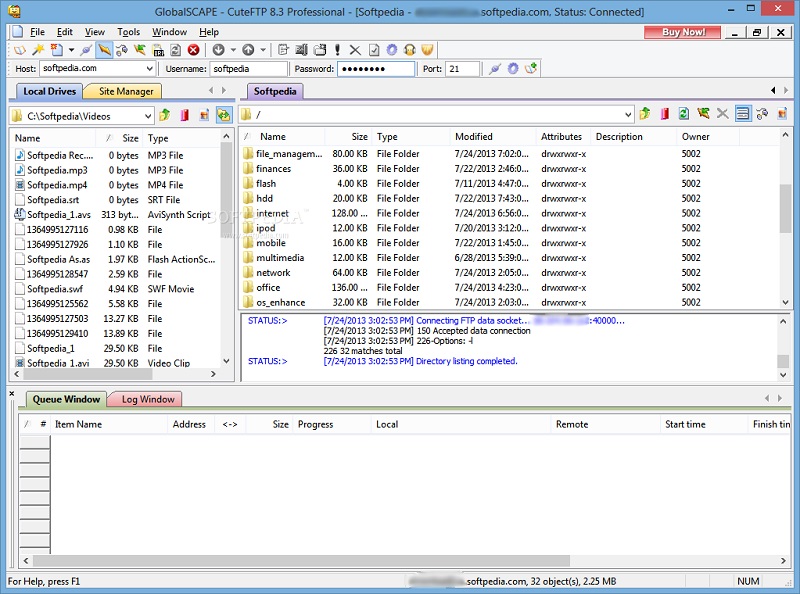 CuteFTP Pro is also a good application for FTP clients, but its interface is not so easy to use on Mac compared to Transmit which performs very well on Windows. In addition to FTP, this application can also work with protocols like S3, SFTP and WebDav. You can also use this app to add and back up your servers. Which will save you from giving details each time you want to connect to one of these servers.
6- FireFTP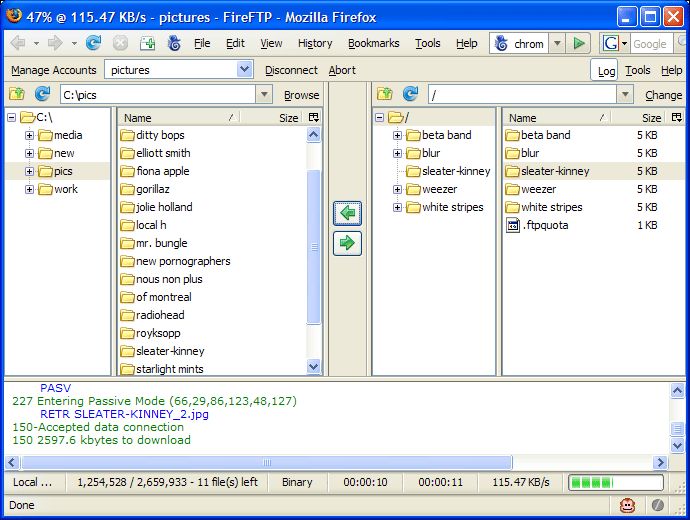 Far from actually being an application, FireFTP is an FTP client and is completely free. FireFTP being a Firefox add-on, provides a simple interface to users which can let you work easily in your browser. Thanks to FireFTP, you can download files between your local computer and the remote server by simply clicking on the transfer and download buttons. This add-on can also allow you to make remote mounts of files and also offers you the possibility of modifying them. FireFTP is available on Firefox and its installation is also free.
7- CuteFTP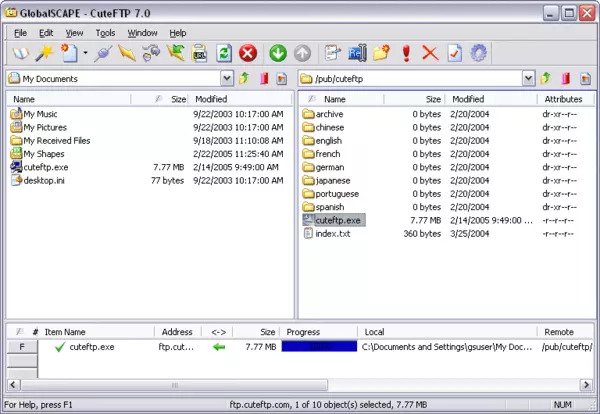 What makes CuteFTP app great is the scripting feature it has. The latter can allow users to generate other scripts themselves based on CuteFTP or from a scripting language generate others to make tasks automatic. This has the advantage of saving time and simplifying a multitude of tasks that a server would have to do manually. Thanks to the scripts, you can do a multitude of tasks like monitoring the local file system.
The application in addition to the FTP client can work with other protocols such as password identification protocols and this only once by integrating a password management system on the right and inside. You can also use this application with a secure connection and this with several remote sites. CuteFTP is available on Windows and MacOs and you can install it for $39.99 with a 30-day free trial.
8- CrossFTP Pro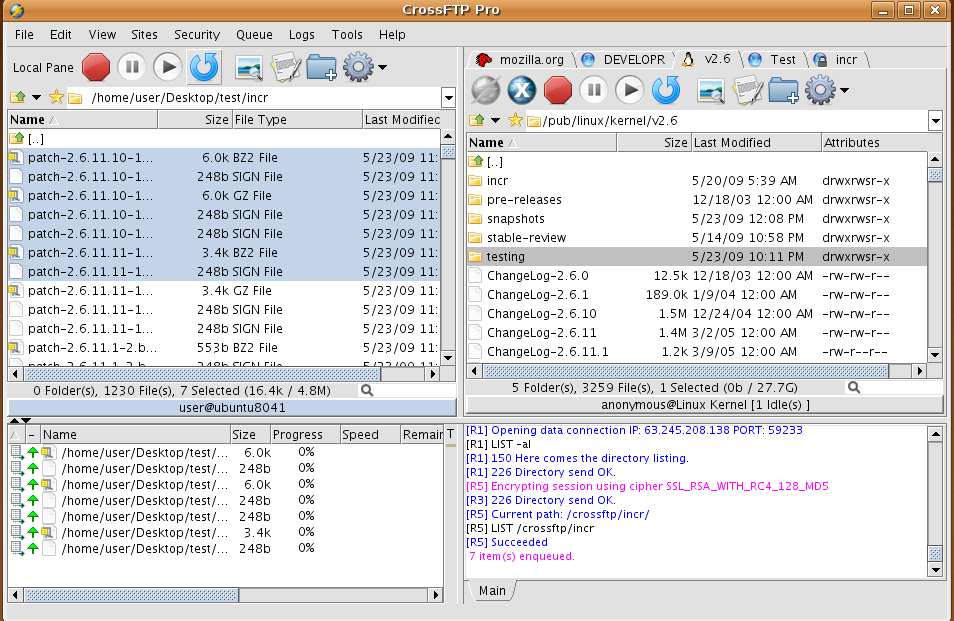 CrossFTP Pro is a platform whose interface is not easy to use. However, the application has several features and can work with WebDav, FTPS, SFTP and S3 protocols in addition to FTP. With this software, you can directly edit the files and you can also modify them as you wish, which allows CrossFTP Pro to automatically save these modifications on the FTP server. The program also has the advantage of connecting to several servers simultaneously and offers users several possibilities of tasks such as file encoding and many others. The software is available on Linux, Windows, Mac distros and installation is $24.99 with a free trial.
9- ForkLift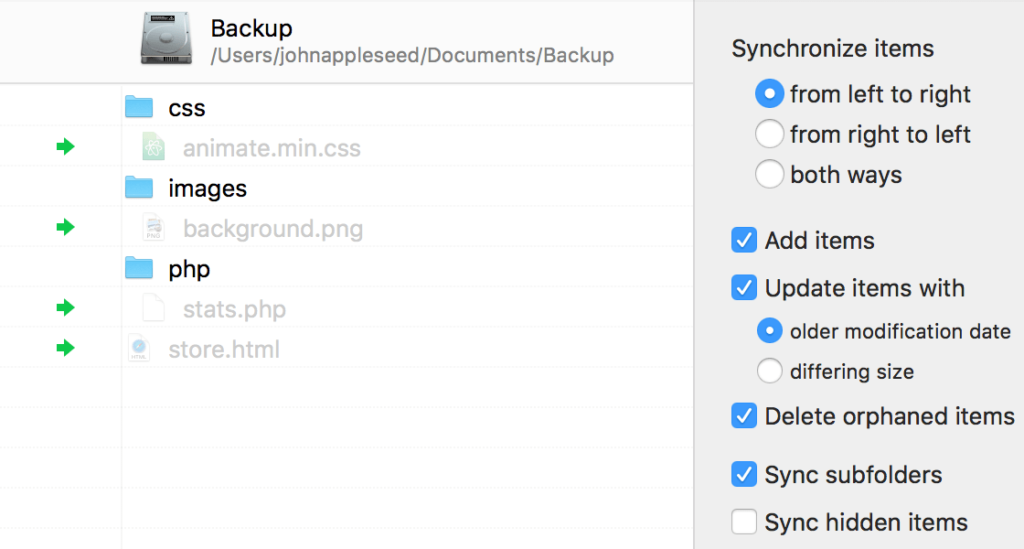 ForkLift is one of the best file managers and transfer client available for Macs. It offers two different dual panes to compare file locations and to move them from side to side. It offers the possibility for users to connect to several servers simultaneously. This feature allows you to transfer multiple files at once. With ForkLift, you can connect remotely for work on Google Drive, WebDav, and Amazon S3. In addition, it should be noted that you can synchronize all your bookmarks between your Mac devices using Dropbox.
This file manager offers several licenses to its customers after obviously a free trial period. The basic software costs only $29.95 and is only eligible for one license. To use it on three different workstations, you must subscribe to the family license for a cost of $49.95. For SMBs, ForkLift offers a $99.95 license for five computers. The school and university world enjoys some advantageous discounts to take advantage of this file manager.
10- Commander One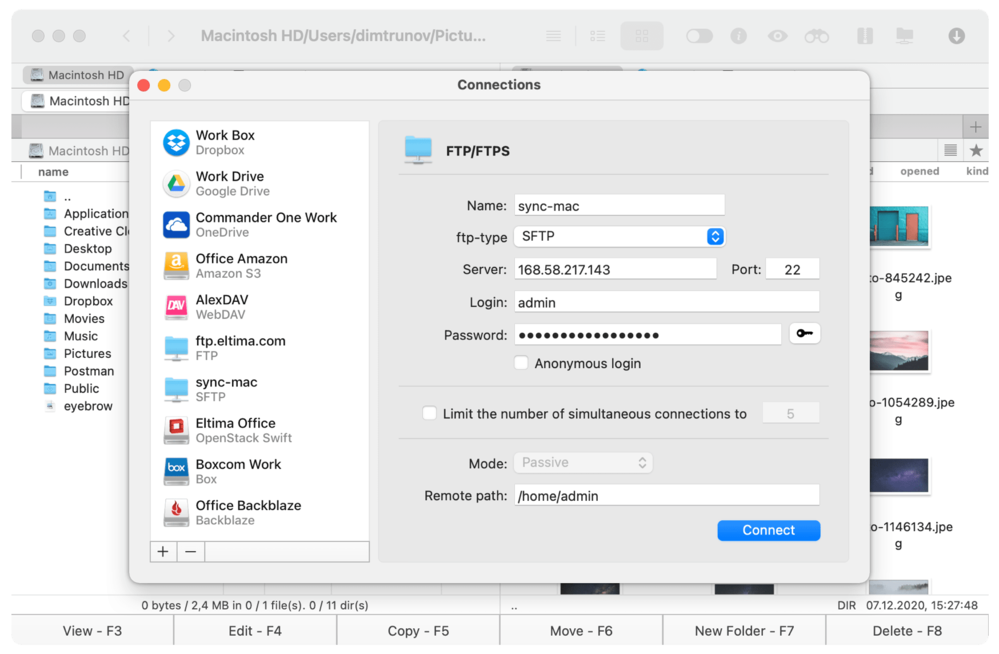 Commander One is an excellent file manager for Mac devices. It can also be used as an FTP client if you opt for the Commander One Pro FTP premium version. So you understand that it also offers a free version, but that will not offer you all the features of this FTP client. The premium version is of three kinds: a personal PR license of $29.99 and a team license which costs $99.99 which entitles you to five licenses and an enterprise offer which entitles you to 50 different licenses for a total cost of 149, $99.
Commander One Pro supports multiple protocols like SFTP, FTPS, FTP. It also facilitates data exchange via WebDav or other online storage solutions such as Dropbox , Google Drive, OneDrive and Amazon S3. It should also be noted that Commander One Pro allows you to transfer several files simultaneously. You can also use the queue function to avoid bandwidth bottlenecks during transfers.
11- WS_FTP Professional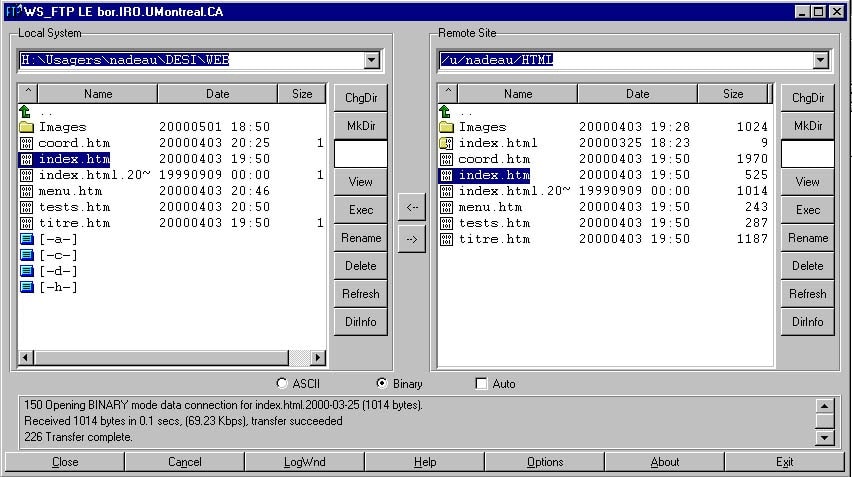 WS_FTP Professional is one of the most widely used clients today. It is enjoyed by more than 40 million users worldwide. If it is so appreciated it is partly thanks to its innovative features such as the customization of the tool, the different levels of encryption, the different advanced administration tools offered and many others. It offers a better level of file protectionduring transfers thanks to its encryption function. It is a reference in this field. Apart from encrypting your data for security, WS_FTP also backs up each file transferred on a schedule basis. In addition, it offers the possibility of compressing these saved files to store them on other media (USB keys or computers). Also, it should be noted that it offers a synchronization function to allow you to access your files on other remote servers.
WS_FTP Professional is only available for Windows users. To enjoy this FTP client tool on a single computer, you need to purchase a $49.95 subscription for a license. The professional option costs around $89.95 and lets you enjoy other services like email support and community support.
12-Core FTP LE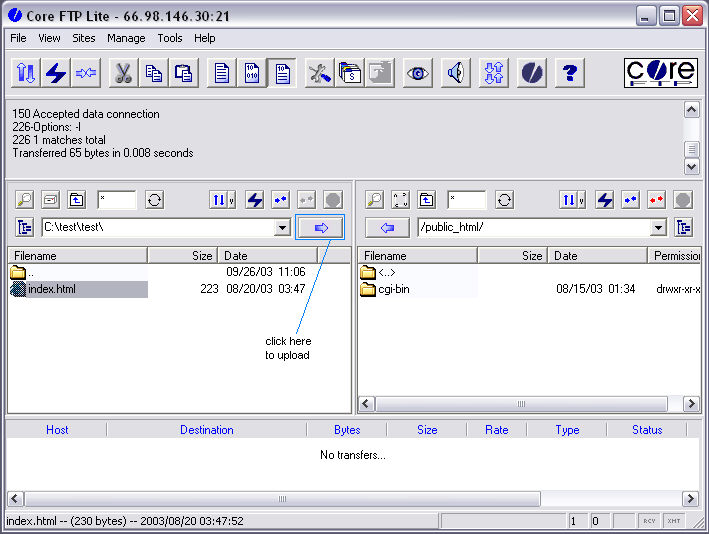 Core FTP LE offers two different versions: a free version and a paid version. It should be noted that the free version has nothing to envy to the Pro version. This software allows you to connect to a server and transfer all kinds of files to a remote device. To connect to a remote server, you must first configure a site in the Site Manager. It is compatible with several security protocols such as SFTP, SSL/TLS and http/HTTPS. In terms of RAM consumption, installing Core FTP LE only takes 4 MB. It is compatible with Windows 10.
13- Free FTP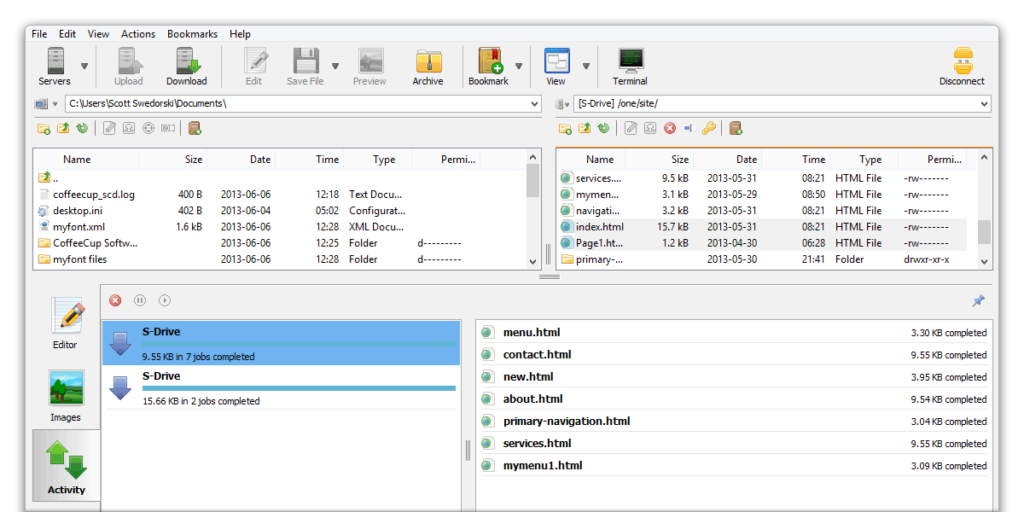 Free FTP exists in several versions: a free version and a paid version. The free version allows you to enjoy some wonderful features. You can easily make simple and very fast uploads to your different servers. A simple drag and drop is more than enough to transfer your . It is an easy-to-use software, because it offers a simple and user-friendly interface with features within everyone's reach, professionals and beginners alike. It offers a transfer list which gives you a summary table of all the files already transferred and those in the process of being transferred.