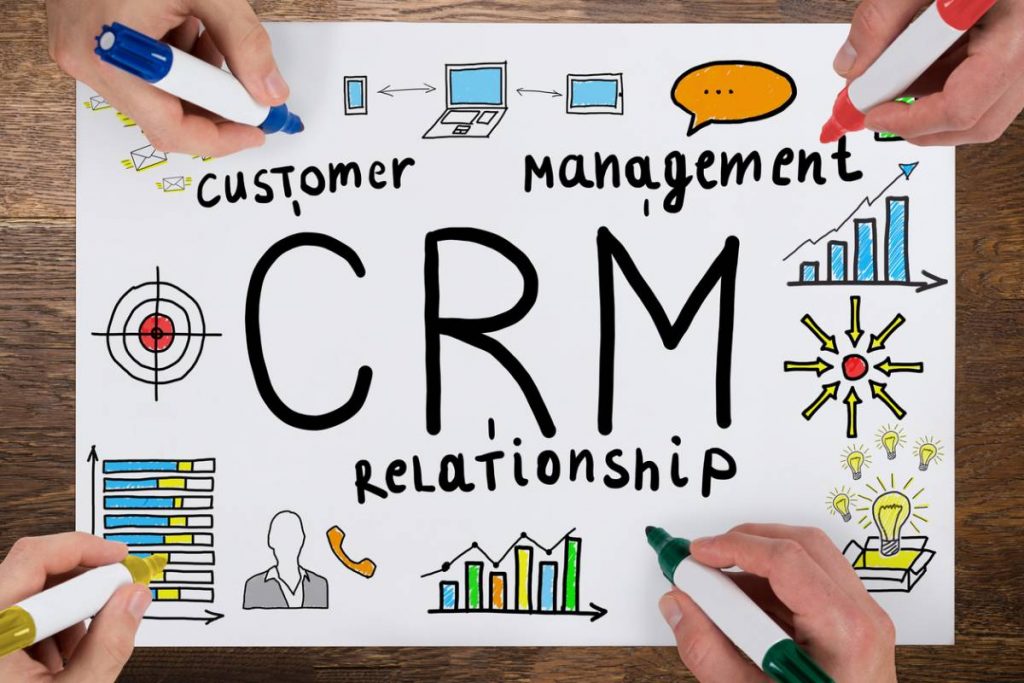 Customers are the heart of any productive, profitable and successful business. Companies aware of this reality do not hesitate to use CRM software to effectively manage their customer relationship and develop the best managerial strategy. In a market where there are many offers, choosing CRM software becomes an art. To choose the right CRM, you will have to take into account the needs, objectives, KPIs and marketing strategy of your company. We invite you to discover here 5 elements on CRM software.
What is CRM Software?
CRM software is an IT tool designed to simplify, automate and optimize the multiple tasks related to the process of identifying, winning over, satisfying and retaining a company's customers. It is an effective support for the implementation, monitoring and evaluation of a company's customer relationship management strategy. It allows managers at various levels of responsibility to have a 360-degree customer view to make decisions to increase the conversion or retention rate.
Accessible online, these programs support human resources in order to increase their professional potential tenfold for prospecting, the sales force, marketing action and after-sales service.
In addition to customer relationship management, using CRM software strengthens the marketing strategy , commercial efficiency and internal and external communication of the company. Finally, these tools reduce the preponderance of manual tasks in the marketing, sales and customer services to focus more on the automation of the various processes.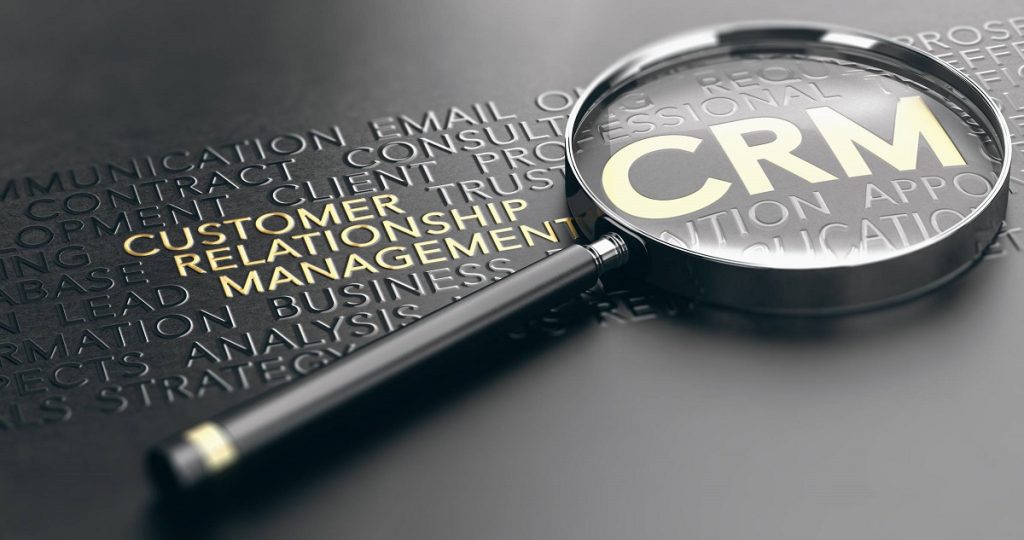 The benefits of using CRM software
CRM software has many benefits that boost business productivity and profitability.
CRM software to centralize and better manage customer data
CRM software makes it easy to access and manage customer and prospect data. It simplifies the data system of companies by aggregating scattered information in various services or departments into a single well-purified and centralized database. This tool is therefore the vector of better collaboration within the company's personnel. The sharing and communication of information within teams becomes very fast and more precise.
With CRM software, information about customers or prospects is very comprehensive:
acquisition channels,

behaviour,

needs,

expectations,

level of satisfaction...
With these many elements of identification of each customer or prospect, the company refines its customer relationship. It can personalize the customer experience to the maximum in order to offer each person more added value and tailor-made opportunities.
In addition, the centralization of customer information made possible by CRM software makes it possible for any member of staff to take over based on the history of exchanges.
A powerful tool for marketing and sales efficiency
You can integrate CRM software into the heart of your marketing system to make the most of its potential in this area. Modern and intuitive CRMs have the advantage of having basic marketing functionalities that you only have to deploy.
For marketing, CRM software allows you to fine-tune your targeting , which is a guarantee of increasing the success rate of your marketing campaigns. This translates into the simple fact that you provide the right solutions to the needs of each client or prospect. The strength of efficient targeting with CRM software lies in the fact that it is based on existing customer or prospect data to better segment customers. With tailor-made targeting, we record a good conversion score and an improvement in the company's sales force.
In addition, each campaign must be evaluated on the basis of the objectives set and the results obtained. This step, called reporting, consists of reporting and analyzing the results of your marketing actions . Your software makes your life easier by presenting these reports and analyzes to you through personalized dashboards according to the objectives, channels and KPIs initially defined for your campaign.
CRM software is essential for customer satisfaction
As exchanges with customers or prospects for various reasons are very numerous, their regular follow-up can very quickly become tedious for account managers. With CRM software, your team can organize and ensure this follow-up more serenely.
For this, a CRM identifies and stores the important interactions of customers or prospects and they can be consulted at any time. It reminds you of the various tasks in view (an email, an SMS, an appointment, a follow-up, a sale or a visit, etc.). It keeps your team on standby and alert to effectively support the customer or prospect on a daily basis.
For example, with the agenda functionality, a CRM makes it possible to plan future interactions with customers or prospects. The automation tools of a CRM also make it possible to program certain recurring actions such as standard responses to certain emails, or SMS, etc.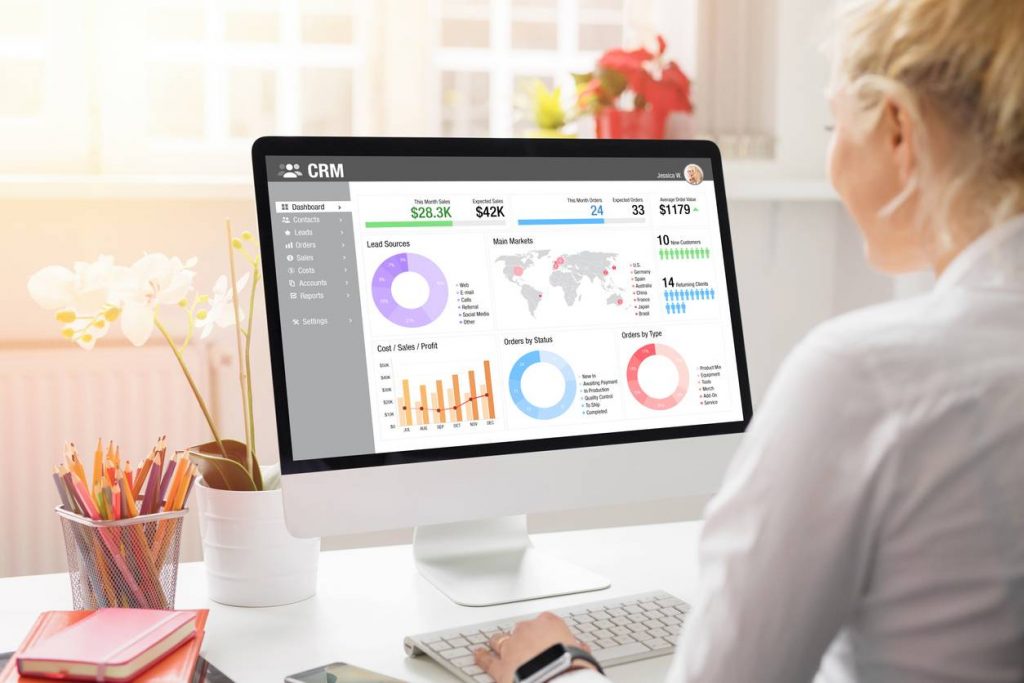 An all-in-one tool to refine business management strategy
Among the CRM solutions available on the market, there are some that are very complete with many features for the active management of your business. You will find some that have both prospecting, invoicing, management, tracking and inventory replenishment features . Some software also offers project and task management, ticketing, electronic management of commercial documents and customer relations. Finally, the professional diary, the management of contracts and interventions, and useful functionalities for accounting are often offered.
In addition, with a CRM, the chief manager has an eye on all the workings and professional skills of the employees of his company, such as:
the working method,

the complete professional diary,

the files to be borne by employee,

the frequency of customer reminders,

processing time for customer requests…
It therefore allows managers to assess the level of employee commitment, the reliability of the sales techniques in place, the needs for capacity building, etc. A CRM makes it possible in summary to simplify the managerial responsibilities of the company and contributes to the regular updating of global corporate strategies .
How to choose the most suitable CRM software?
The multitude of features offered by the CRMs available on the market sometimes makes the choice difficult. To arrive at a reasonable choice, each commercial structure must therefore explore, study and evaluate a whole corpus of determining factors such as:
the size, needs and objectives of the company

,

the sector of activity and recurring tasks,

the budget,

integration and adaptation to the information system in place,

ease of handling and efficiency in use

,

the type and functionalities of the CRM,

data security.
Whatever your choices, the creation of quotes, collection by credit card and availability on mobile are essential features of a reliable CRM.
Tips for using CRM software
CRM digitizes and optimizes customer management. However, good practices must be adopted for it to be effective. For example, good prospecting relies on a reliable base of targets. For this, it is essential to update customer data regularly . The more accurate the data, the better you will benefit from the software's features.
It is also essential to connect your company's CRM to the mailboxes of your employees. This way, they can quickly update a contact card when necessary. The messaging diary can also be linked to the CRM, meetings, physical or telephone appointments can thus be programmed.
Apart from the connection to professional messaging, it is also very practical to connect your CRM to emailing solutions such as SendinBlue, instant messaging applications ... It can also be connected to your e-commerce site. Thus, when Internet users fill out forms, leads can be automatically added to the CRM.
Finally, do not hesitate to automate recurring tasks , create document templates and customize the software interface according to your needs.
The future of CRM software
The dazzling momentum of CRM software illustrates in every respect the unanimous interest that these tools have for acquiring and retaining customers, then optimizing the company's sales. From simple customer relationship management software to comprehensive marketing and sales efficiency tools, they are improving every day.
Over time, a CRM can be a strategic business decision accelerator with less human interference at all decision levels. This speed can extend to other actions such as responses to your prospects or customers, regardless of their contact channel.
They can aggregate external or public data from your competitors, cross-reference them with yours to show you the positioning of your company in your niche or sector of activity. Market positioning improvement actions may be available with the CRMs of the future. They will be able to rely on prospecting reports, marketing campaigns , financial statements to make reliable projections in terms of level of growth, turnover, etc.
We will see further customizations of customer segmentation resulting in better opportunity proposals. For these specific needs in terms of use, we can witness the development of a tailor-made corporation of CRM experts. We are going to have prototypes adapted to the more specific and specialized needs of a sector of activity.