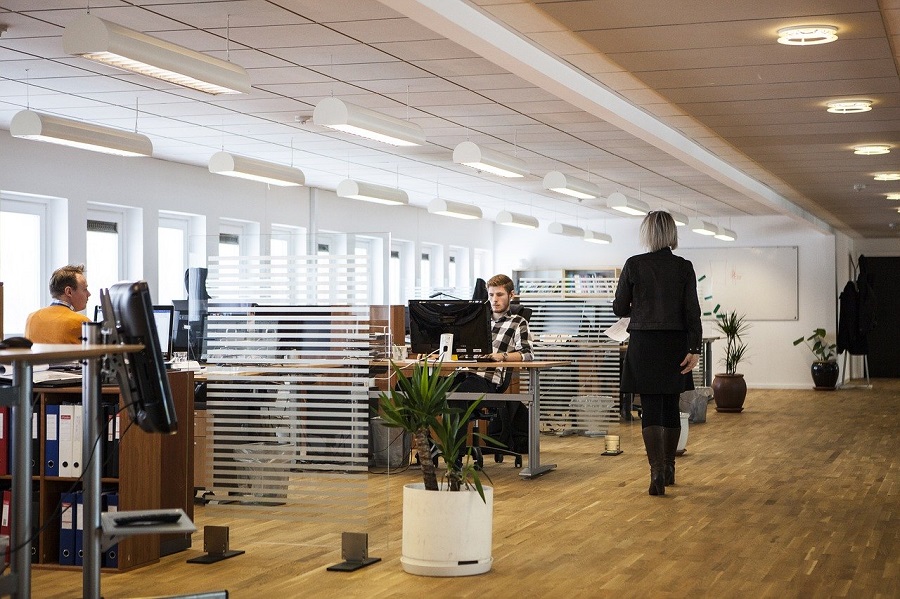 The use of technological tools in business has become in recent years an essential means of effective and integrated management. Among these tools are ERP software (Enterprise Resource Planning or Integrated Management Software). These modern tools allow you to better plan the activities of your business and thus keep it at the top. Choosing the right ERP software is therefore essential. They exist in several types. Here are the best we have selected for you.

1- DOLISIM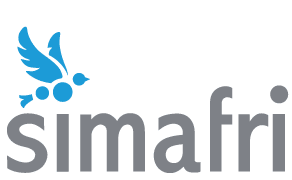 It is the ERP software that offers one of the best free services on the market, and has done so for several years. It offers you almost all the functionality of a full ERP software. With Dolisim , these are invoicing , inventory management, accounting, production management, cost management software and several other very interesting features.
The Dolisim offer has the advantage of being hosted in the cloud. So, by opting for this software, you won't need to buy a server or install anything. You can work where you want and how you want. Your backups will be done automatically and for any problem you can call technicians to help you solve the problem. Dolisim is free software. You therefore have the possibility of leaving their service whenever you wish while keeping the software and your data. It is a multi-user software that works on any type of support tablet, smartphone or PC. It is perfectly adapted to VSEs, but also to SMEs.
2- OPENFLEX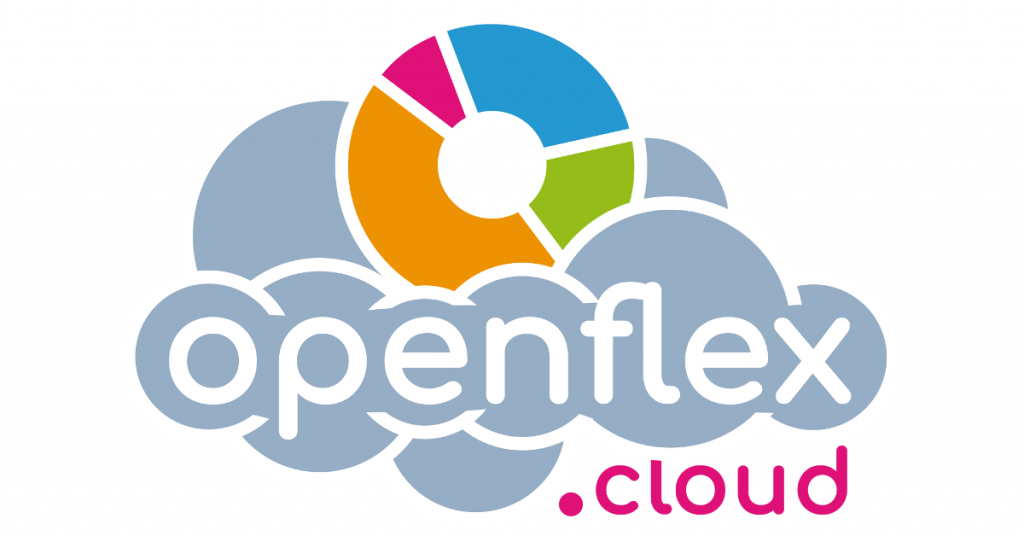 Openflex is a very practical and very easy to use ERP software. The developers of this software have taken into account the real needs of users to come out with an impeccable product that perfectly matches the expectations of users of ERP products. With Openflex, you can effectively manage your company's accounting, sales management, human resources and payroll management, cost and expense management, project management and more.
It is a software that has a very easy handling and a very well developed ergonomics. It is adaptable on PC, tablet and smartphone. It ensures an optimal level of security for your data and even allows you to work when the connection is weak. Openflex and perfect for any type of business.
3- PERFORM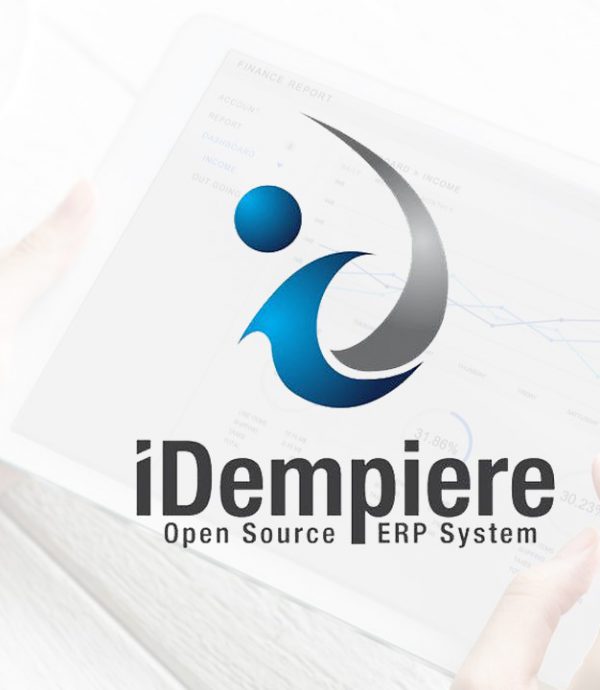 IDempire is a software that has a full range of ERP services. It is a very effective tool for very small enterprises (VSEs) and small and medium-sized enterprises (SMEs) looking for sustainable solutions. IDempire offers tools in accounting and finance management, commercial management, logistics management, human resources management, supply and stock management and all other related services.
Idempire has very well studied ergonomics with a simple and attractive space. It is a software that has a growing number of users. In addition to that, the update of the tools is automatic and daily. It is a software that is absolutely recommendable for you.
4-weclapp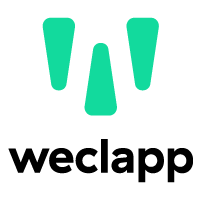 The ERP software from the German company weclapp is affordable, innovative and promising. Elected several times ERP software of the year on Cloud in Germany, which is remarkable given the strong competitiveness on the German market, it is currently much less known in France. More specifically, weclapp offers an ERP Cloud platform for CRM management, inventory management or accounting and invoicing. Thanks to this software, it is no longer difficult for companies from vastly different sectors to control all of their processes. Depending on their activities, start-ups as well as SMEs can choose between the ERP Services or ERP Commerce pack, which contain the functionalities that serve them best on a daily basis.
The weclapp solution has several certifications, including ISO 27001 certification, which guarantee the reliability and security of this ERP tool. In addition, daily data backups are performed to ensure maximum security. Another data security-enhancing feature of the weclapp software is always encrypted data transmission via SSL certificates.
Given its success in Germany as well as the emphasis it places on security, it is worth trusting weclapp, especially since you can test its ERP software for free for a period of 30 days, without obligation and without renewal. automatique.
5- XTUPLE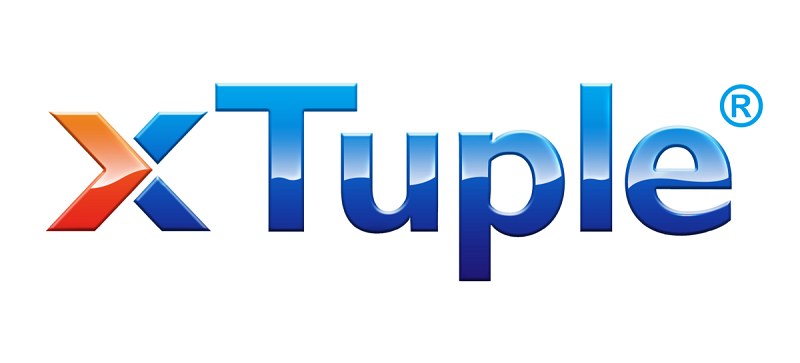 The Xtuple software is an ERP that is widely used by companies. Although developed many years ago, it has stood the test of time and adapted perfectly to current requirements. In the end, this resulted in an attractive product, adapted to current needs, flexible and customizable. Xtuple offers various functionalities such as accounting and financial management, customer management, logistics management, supply, inventory, production and human resources management, etc.
The Xtuple software exists in free and paid versions. It exists in several languages ​​and covers a wide range of activities. Its handling is very easy and its ergonomics very simple. It is a perfect software for any type of business.
6- ERPNEXT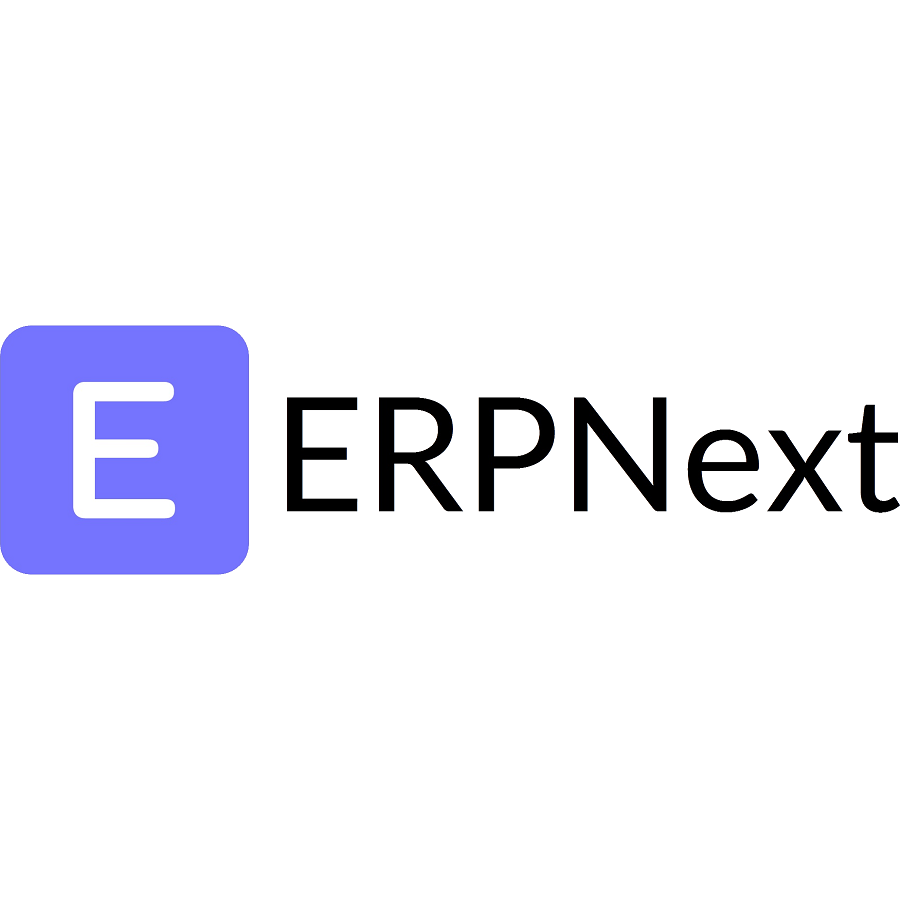 Erpnext is a software that was designed in the years 2008 under python and JavaScript. It is a software that has complete ERP functionalities, the main ones being: point of sale management, customer management, cost, supply and inventory management, production management and human resources, etc
It is very easy and convenient software. It has simple ergonomics with a pleasant design. It is very easy to update its tools and it easily adapts to all types of media. It exists in a free and paid version.
7- DOLIBAR

It is one of the most used ERP software by companies. It has a very easy grip, because all the features are at your fingertips. It is the ideal software for beginners. Even if you have never used an ERP software, you will easily understand its working world. Dolibarr offers tools for customer management, accounting and financial management, order and inventory management, e-commerce management and several other very interesting tools.
Dolibarr has a very well-developed ergonomics with well-structured tools. It offers the advantage of being available in more than ten languages. It is easy to update. Just update the old version and you are entitled to the updated version. It also adapts to any type of support. The free version is less developed than the paid version.
8- WebERP
Developed in 2003 under PHP, WebERP is a software that has succeeded in integrating very simple functionalities that are easy to use by any type of structure. Which makes it one of the most used free software in the world. The only difficulty in this software is that it is not yet well adapted to tablets and smartphones. The main features of this tool are: supply and sales management, supplier and customer management, accounting and financial management, production and purchasing management, etc. it is a very complete software.
The main advantage of WebERP is that it does not require a very good internet connection to work well. In addition to that, it consumes very little data. It offers the guarantee of enhanced security for your data . It is the model software par excellence. It is adaptable to all types of businesses and exists in free and paid versions. It is easily downloadable and installs very quickly.
9- Oracle Netsuite

This ERP software is the delight of more than 20,000 small and large companies in areas such as transport, services, collection, transport and others. Oracle Netsuite is one of the cloud pioneers . It is highly acclaimed because of its performance. Indeed, it is a software that helps companies to better manage all administrative aspects and financial processes. It is a powerful and very complete tool that has the best features. It integrates production management, logistics management, accounting, project management and invoicing. In addition, this ERP software also provides its users with a feature dedicated to business intelligence with the creation of reporting.
10- SAP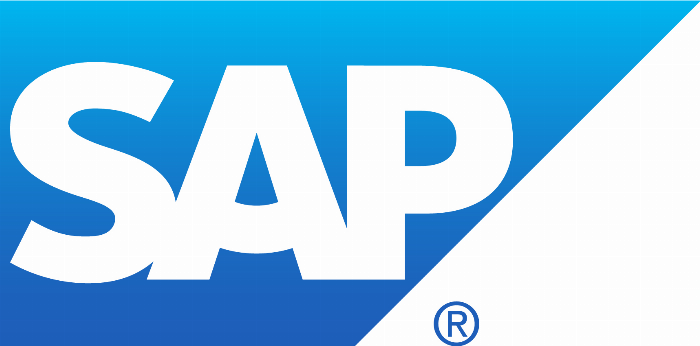 SAP is one of the best cloud ERP software available in the market. It is a software that is suitable for all types of businesses, but particularly for SMEs. Indeed, this ERP tool has a number of modules that allow it to manage several business functions such as procurement, accounting and finance, human resources, production, marketing, asset management , PGI and others. Moreover, the tool also offers support services that allow companies to keep their SAP solutions always performing well.
11- Sage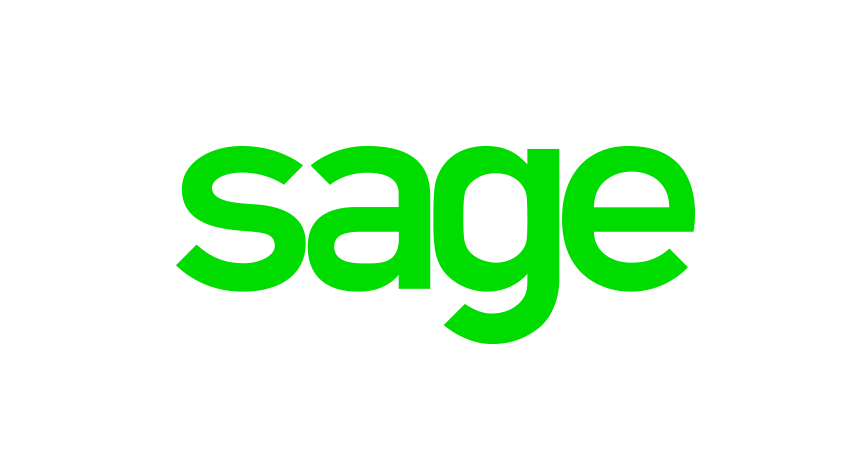 Here is one of the world leaders in terms of ERP solutions. This software is particularly aimed at medium-sized companies. Sage is particularly a business management and customer relationship software. It has functionalities that allow companies to better ensure certain aspects of their life such as accounting and financial management, customer relations, CRM, creation of quotes, invoicing, supply, stocks and many others. There are also other features such as the automation of tasks related to marketing and sales. In addition, it should be noted that this ERP software also has a high-end version which is very suitable for large companies.
12- Syspro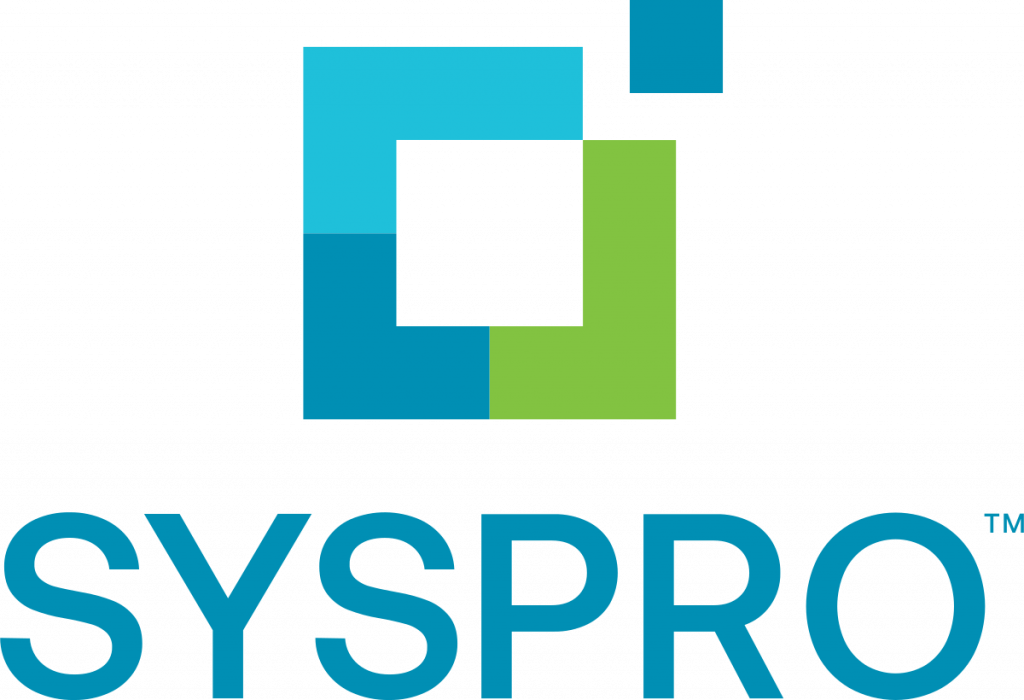 Syspro is an ERP software that is made available to companies to enable them to better manage their business activities. It is much more oriented towards marketing players and the distribution or manufacturing sectors. Indeed, it allows them to have a global view of all their business operations, their finances, inventory, supply chain and warehouses. Syspro ERP software is compatible with a number of operating systems like Windows, Linux and Mac OS. In order to better appreciate its features and performance, the software offers a 30-day trial period.
13- Axonaut

Axonaut is an ERP software that supports companies in their daily management. Practical and easy to use, it has advanced features capable of meeting business needs. Indeed, it is a tool that allows all chronograph operations to be carried out properly thanks to the automation process. Thus, thanks to Axonaut, the company will no longer waste time managing the accounts, for example. In addition, he supports SMEs in human resources management and marketing. It also allows companies to easily create quotes and invoices.