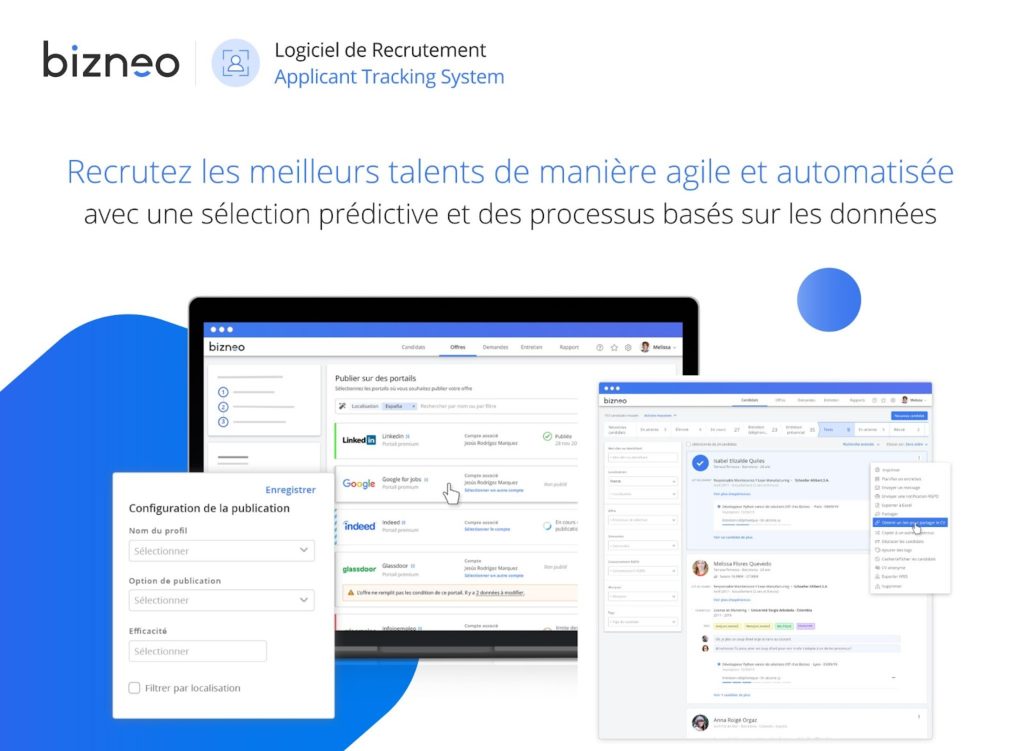 Bizneo HR unveils the key features of recruitment and selection software.
Companies are constantly looking for the talent they need. The health crisis has caused a huge delay in all recruitment processes. However, under the pressure of such a context, making the right decisions in human resources called for using the best tools.
We had to adapt quickly to a situation that is gradually easing thanks to massive vaccination campaigns for the population. In the face of this new normal, no time should be wasted fine-tuning recruitment and selection plans . After all, it is impossible to rest in the search for talent.
Digitalization has become the solution for recruiting talents from all walks of life. Recruitment and selection software excels at finding the perfect candidate . And the importance of HR continues to grow.
A before and after in the recruitment and selection process
It was during the pandemic that recruitment and selection software showed its true capabilities. We have experienced it with the rise of remote interviews. Admittedly, face-to-face interviews are ideal for getting a clear idea of ​​a candidate's skills. But following social distancing measures and lockdowns, video conferencing has proven to be a great tool .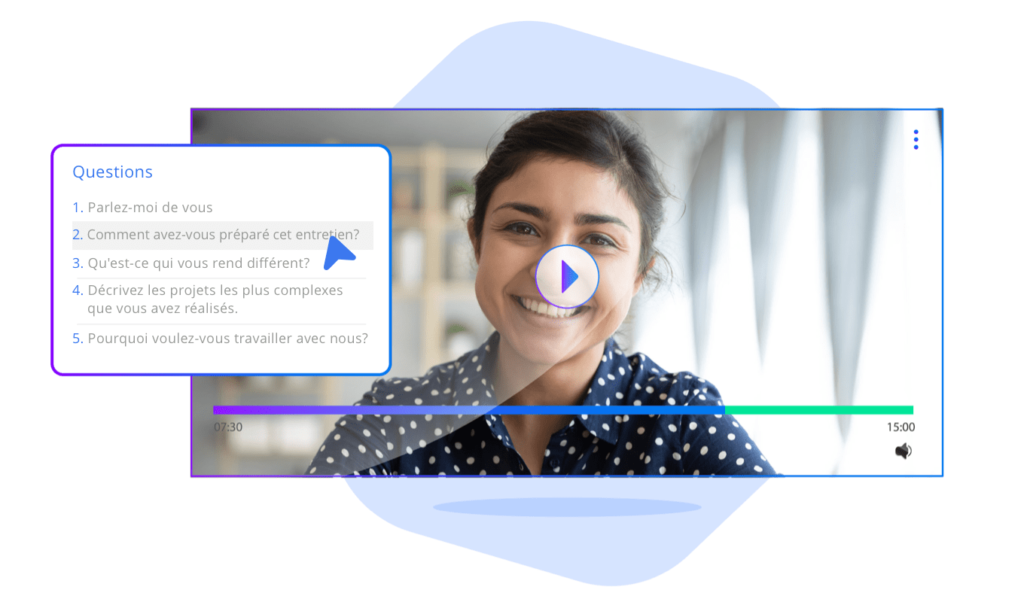 Technological tools have taken on enormous value, even among the most conservative. Recruitment software includes features that allow you to conduct selection processes remotely. But they go further: HRIS optimize the daily life of a human resources department . Managing hundreds of CVs and finding the right profiles has become much easier thanks to application management software. In addition, the automation of tasks allows to reduce costs , to optimize the phases in the recruitment process or to carry out several tests (psychometric, skills, knowledge, validity for the position…), among others. These are features that any business, big or small, can take advantage of.to increase its performance.
We are therefore witnessing a real turning point that will have repercussions beyond the pandemic. Companies are now looking for and recruiting talent from all over the world . But what exactly does recruitment and selection software offer?
Key tools to overcome daily crises and challenges
It is always important to attract talent, whether in the midst of a crisis or in normal times. Today, you can search for your ideal candidate anywhere in the world. All you need to do is place the job posting on the right portal and specify the job requirements as well as possible. Recruitment software saves time in this regard.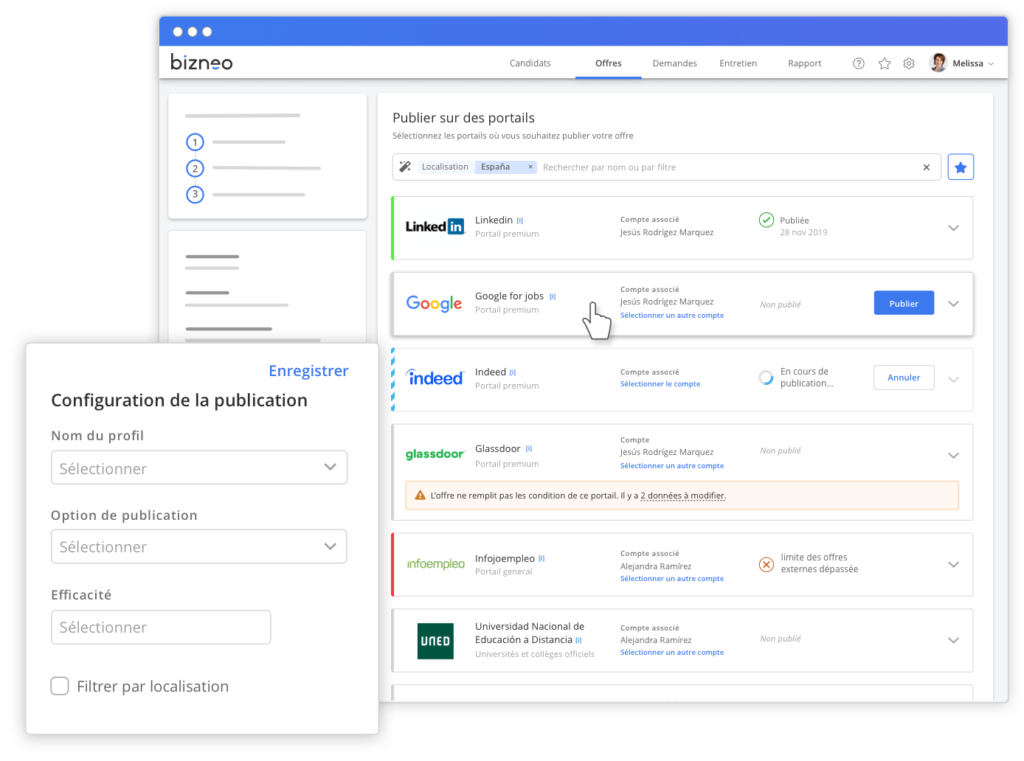 Here is an example of what can be achieved with Bizneo's recruitment software.
You can post a job offer on a database that includes more than 200 job platforms and universities . Solutions like this allow you to have a strong presence in top talent sources, with personalized and engaging ads.
It also creates a positive and unique experience for the candidate. Throughout the recruitment process, communication is fluid , with effective feedback. This increases the likelihood that the candidate will speak well of your brand.
Moreover, this whole process is managed by the software itself, until the final recruitment phase. You avoid using multiple tools , which would only slow down each step. You also benefit from the automation of various tasks, such as the management and transmission of candidate information. To refine the selection process, the recruitment software provides you with a wide variety of psychotechnical tests . Software also includes other tests such as cognitive, personality, suitability for the position, knowledge, etc. This makes it possible to establish an in-depth profile of each candidate to find the most relevant. All within the parameters that fit your business. Youthus minimize the risk of error and the costs of a selection and recruitment process.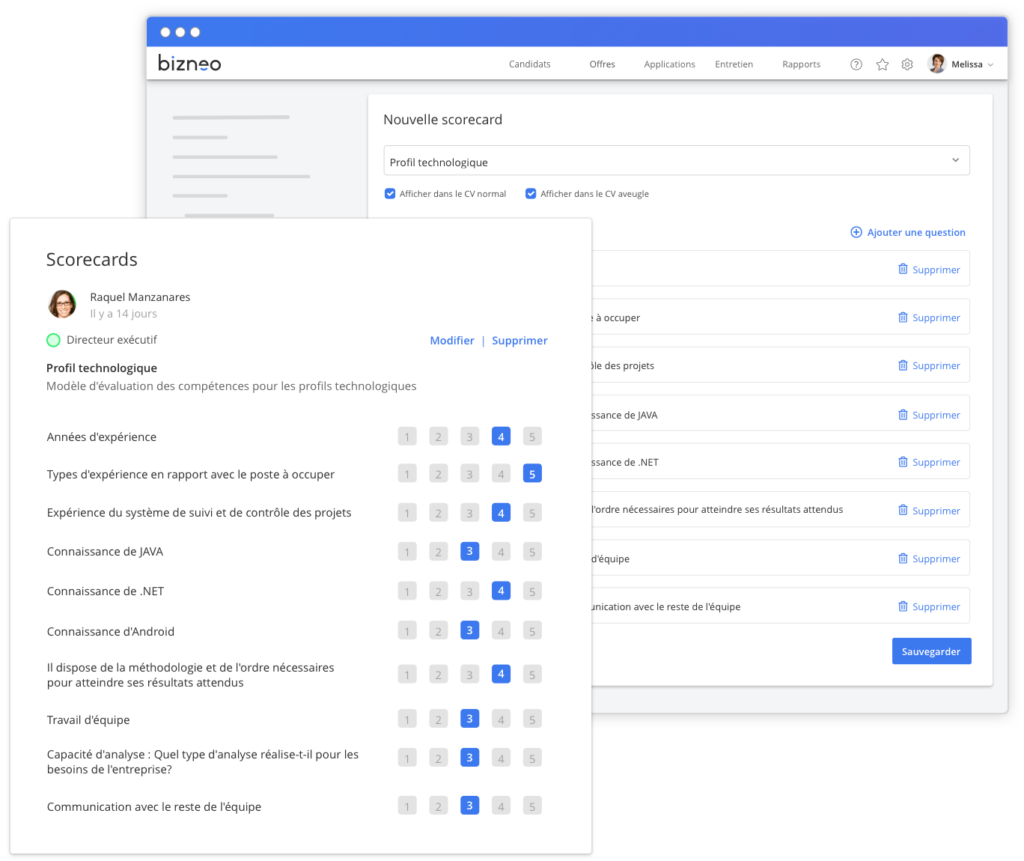 Human resources software also allows the implementation of "killer questions". These are questions designed to filter out irrelevant candidates in the early stages of recruitment . The recruitment ATS of Bizneo HR also has dashboards which, thanks to evaluation sheets, determine the skills sought and analyze whether or not the candidate meets the requirements of the position. It's an effective way to speed up the process and ensure that only the best talent will reach the final stages.
Finally, a good recruitment ATS must offer reporting tools and performance indicators or KPIs . The data collected is crucial to get to know each talent and to streamline the selection process. These functionalities make it possible to measure the productivity of recruiters and the success of each campaign, to create dashboards or to manage internal recruitment requests, among others. In short, software is a key tool for conducting a modern recruitment and selection process. Companies gain agility, efficiency and flexibility to adapt to each situation . What do you think of the functionalities offered by Bizneo HR 's recruitment and selection software?