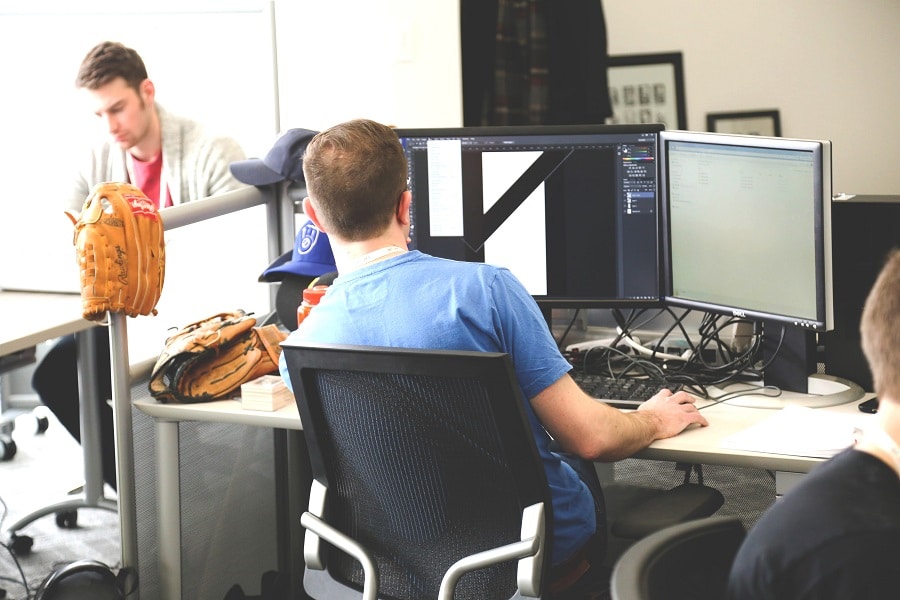 Graphic design is in demand in all sectors of activity and especially in the field of marketing. Being able to draw online and create graphic works is therefore an asset. It is not necessarily necessary to be a professional to achieve simple and useful works. Indeed, there are now many graphic design tools on the internet to allow anyone to showcase their talents as an artist designer. All this without having to spend money for its realization. These tools number in the thousands and each offer particular advantages, beyond their particularities.
This article gives you an overview of some free tools for drawing online. They should allow you to achieve real feats in graphics if you put yourself into it with passion.



1- Gravit Designer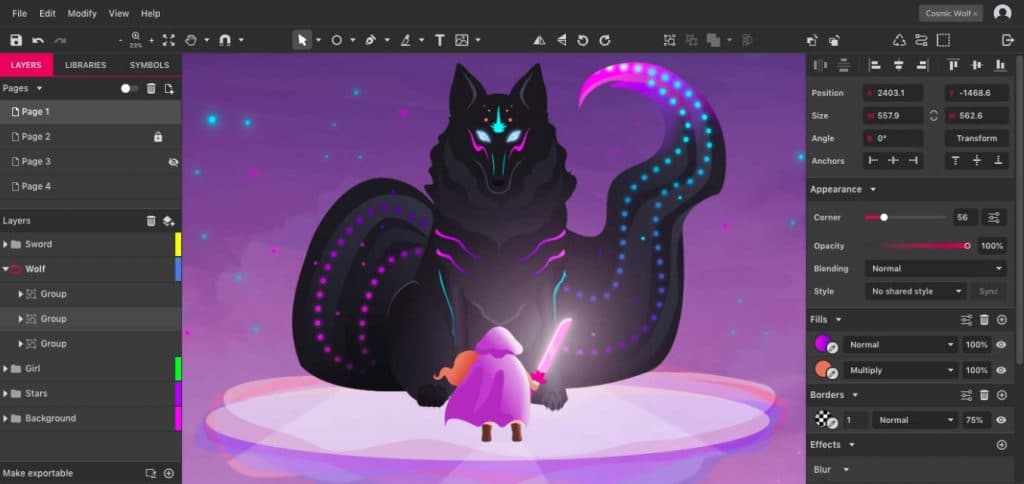 A better way for quality line drawing, Gravit Designer is a multi-project tool that perfectly meets the need of a graphic designer. You can do everything there, even image animations are possible with this software. It takes into account the latest features on a well-distributed interface where you can see the elements to use to perfect your work. Gravit Designer is compatible with PC Windows, Mac, Linux, Chrome OS and can be used directly online which offers you the possibility to access your files can import your location thanks to its Cloud service. Whether you are experienced or not, you can adapt easily. Once your work is finished, you can export it to an SVG, BMP or PDF format.
2- Paint.Net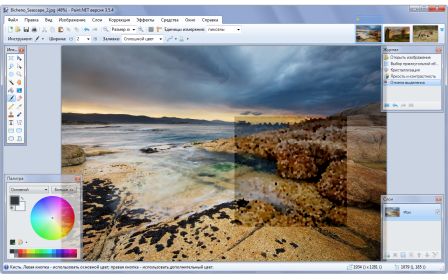 Both fast and versatile, Paint.Net is an intuitive free graphics software. It is often subject to automatic updates and combines with Photoshop to be fully effective. Otherwise, it is likely to lower the quality of your image. Many appreciate it for its very easy use. However, its lack of image quality reduction means that it is used less and less.
3- Inkscape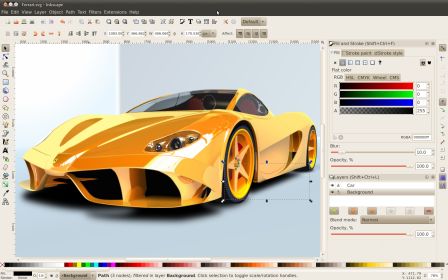 A very flexible and original software in its design, Inkscape delights its users who can continuously benefit from it without taking a single penny out of their pocket. We absolutely cannot talk about vector graphics software without mentioning this tool which always leaves an imprint of finesse on the works that come out of it.
Compatible with SVG (Scalable Vector Graphics) formats, it can also support other types of formats such as PDF , JPEG, GIF, AI, EPS and PNG. You can run it on Windows PC, Linux and Mac. A diversification of platforms that allows you to modify your creations on any medium. It would be an exaggeration to say that Inkscape is an alternative to Illustrator , but this software offers most of the main features necessary for successful graphic design. You can use it to create or modify layers of any kind, edit texts according to your preferences, create GIFs, or import images for editing. No need to worry about mastering Inkscape. In addition to having developed an easy-to-understand tool, the developers have set up tutorials on how to use it.
However, for the realization of line drawing intended for printing, Inkscape will not be useful to you. The software was only designed to work in RGB. Progress will surely be made with the next version.
4- GIMP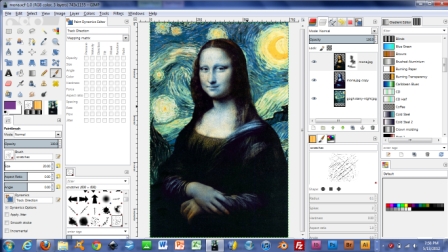 Everyone who has been lucky enough to stumble upon GIMP is sure to praise it whenever the opportunity arises. This graphics software really does not have much to envy to Photoshop. With a very different interface from that of its rival, GIMP offers a large number of tools for artistic graphics. Your photos will find a new shine with this wonder available for free on the internet. Draw, color and modify your images at will like a professional even with very little experience thanks to an easy-to-use tool. In addition, you will find a file manager similar to Adobe Bridge to better organize your files.
5- Fell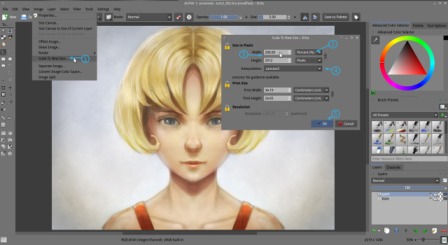 Krita is an outstanding software when it comes to online graphics. It owes its effectiveness to the expertise of art and painting artists, comic book professionalswho have combined their know-how to develop a tailor-made tool. Everything is there for an impeccable job. Brushes of all kinds and plug-ins that make life easy for designers. The developers of this software had a precise idea of ​​the needs of the domain and took care to provide as many answers as possible. Thus, Krita has precision tools to fine-tune your works even if you're a little awkward. Decorations are provided by a color palette that accurately selects the desired color. Against all expectations, Krita is one of the few free graphics software that allows HDR drawing. An advantage that has attracted a significant number of users around the world.
6- Pixlr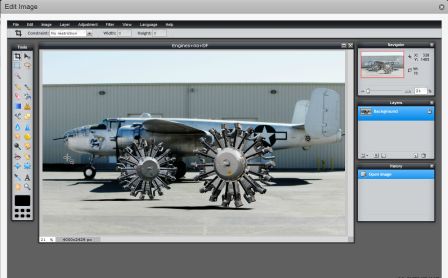 Designed exclusively for Android and iOS , Pixlr is an advanced photo and image editing tool. It is not actually a graphics tool, but its functions allow it to get as close as possible to it. Quite simple to use, it has a large number of filters to transform your shots . It is equipped with a camera allowing you to take pictures directly and then modify them without removing it. Of course, it is possible to enhance your images with very nice frames to make them more attractive. It allows you to directly share the edited images on social media.
7- Sketchpad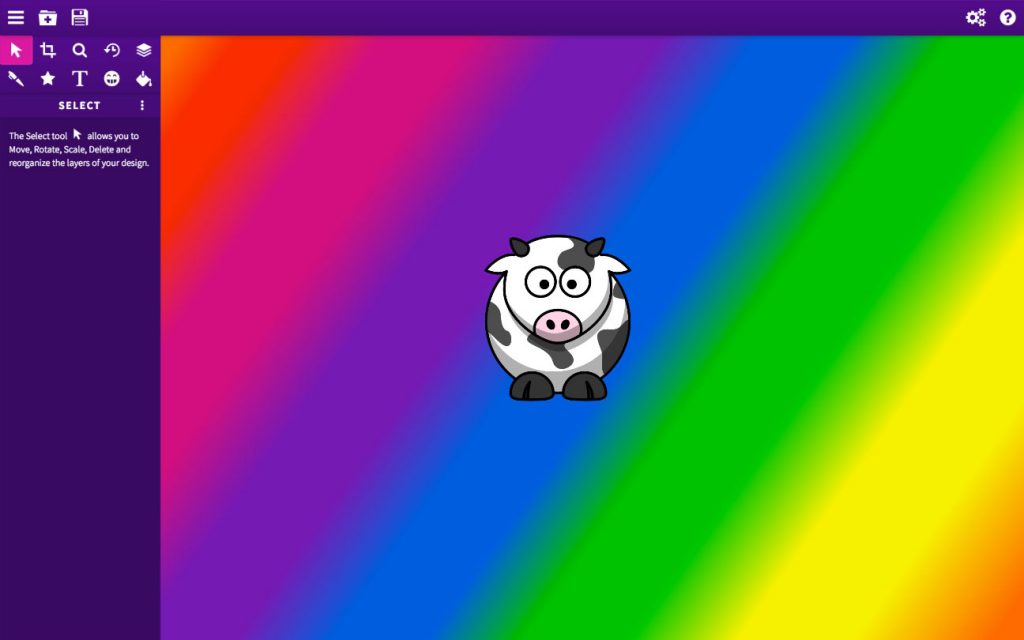 Sketchpadis undoubtedly one of the best websites for drawing online. If you are a fan of drawings, you will certainly find what you are looking for with this tool. Sketchpad is an artistic creation studio that offers you the possibility of creating all kinds of works: drawing, retouching and painting. It's simply an anthill of features accompanied by numerous video tutorials that allow you to make it your own. You'll find all kinds of brushes, stamps, texts and shapes on Sketchpad that will help you make creative edits to your photos or illustrations. Its interface is easy and intuitive and you can use it easily since it is in French. Its online version is completely free, but installing it as software will only cost you 5 euros.
8- Sumo Paint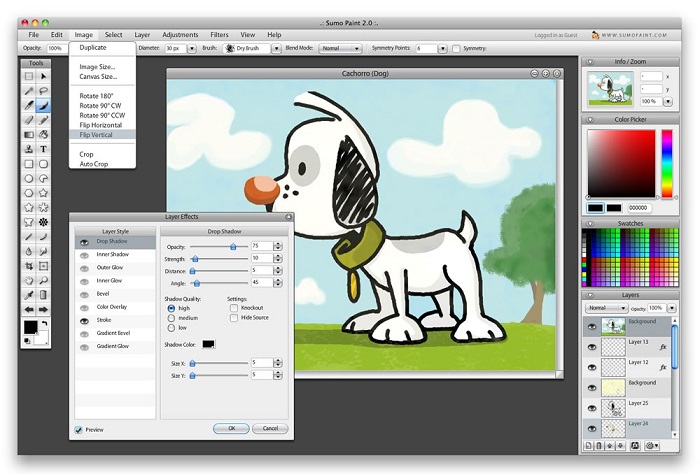 We cannot list the best online drawing platforms without mentioning the essential Sumo Paint . It is one of the most widely used drawing tools in the world, as evidenced by its more than 30 million users. Sumo Paint is also more than 500 million saved images. It offers many features for image editing, painting or drawing online. It is a multilingual tool and you can choose to put it in French just by clicking on the small flag located at the top left of your screen.
9- Editor Method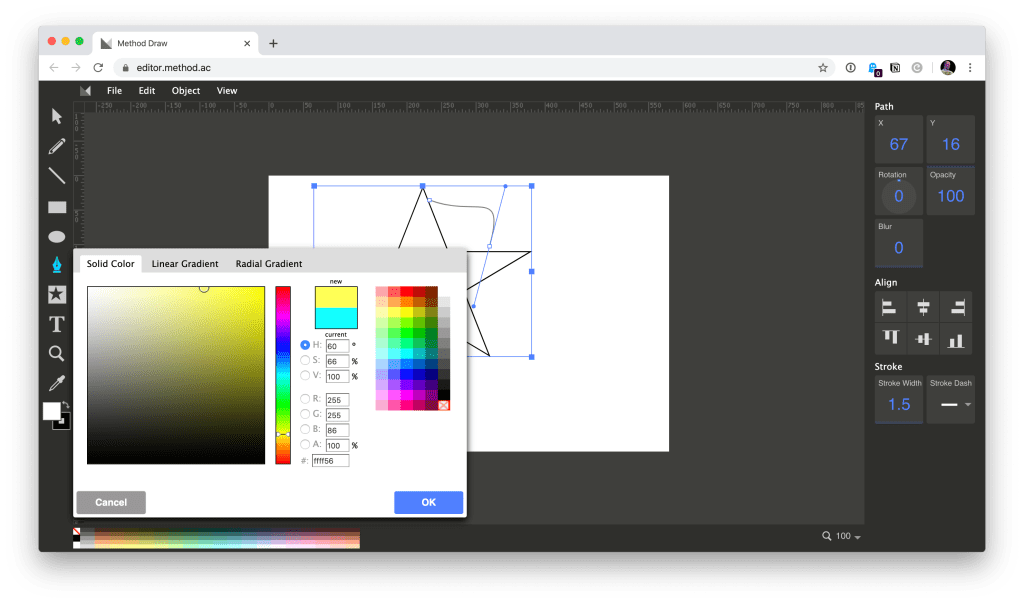 Editor Method is a great tool for making all kinds of online drawings. It offers the possibility to the user to define the size of his white sheet, the one that will allow to include the imported images, the texts, the colors and the shapes. Editor Method also allows you to save and export creations in PNG format. It is also not necessary for the user to register before enjoying this service. However, this online drawing tool has fewer options than other tools available in the market. Its user interface deserves some changes to make it better.
10- Autodraw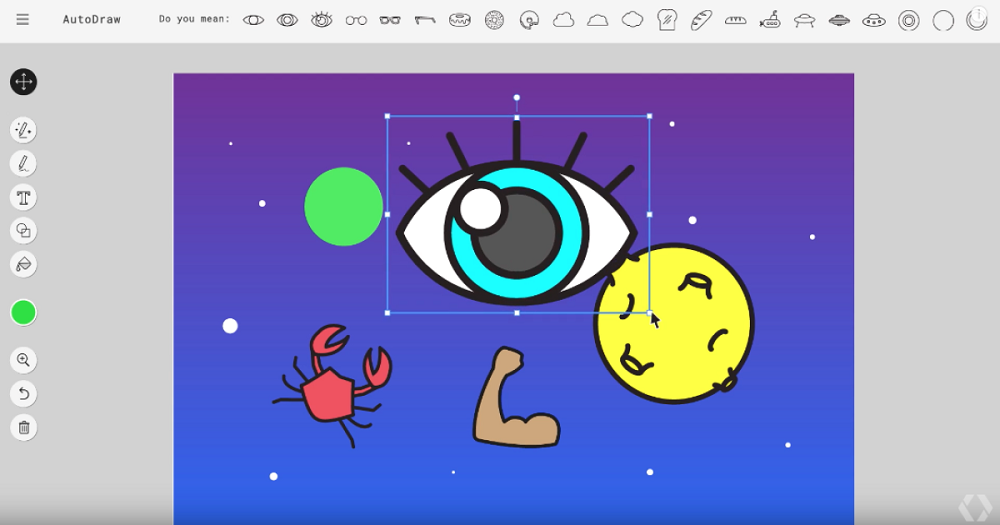 Auto Draw is marketed by Google. It is rare not to see the presence of this giant in the creation of an IT innovation tool or service. And this product put on the market is worthy of this firm. It is a real success. Indeed, in addition to the features that can be expected from an online drawing tool, Auto Draw also offers its users artificial intelligence. It is simply an automatic shape recognition service. Indeed, a series of drawings is systematically offered to you as soon as you create a freehand drawing. This gives you the ability to enlarge, rotate, or move any drawn shape. This drawing website allows its users to share or download all their creations in PNG format.
11- Wall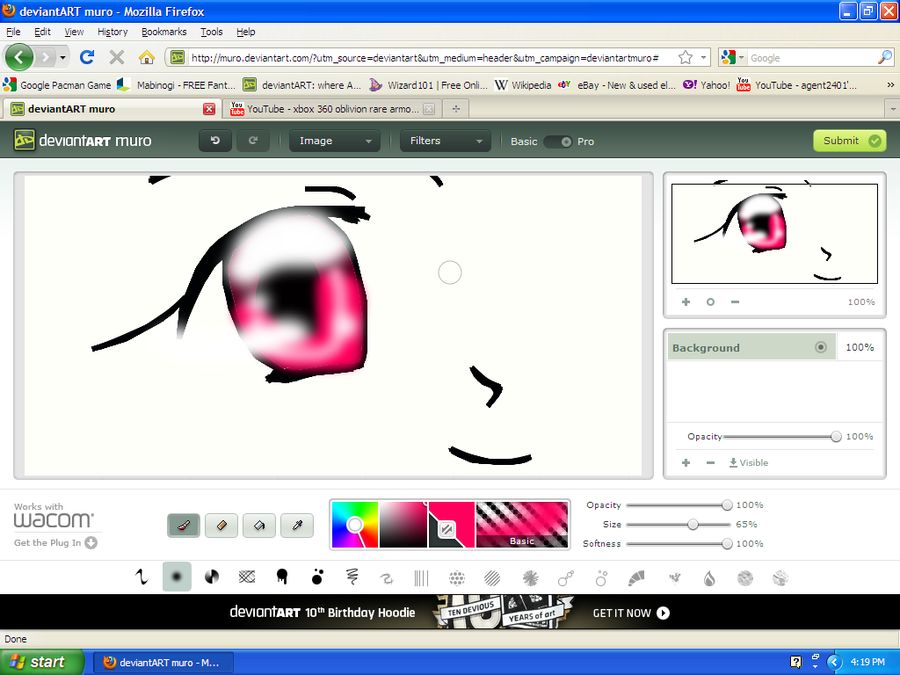 Muro has a simple and easy-to-use interface. It has many tools and menus that can allow the user to make all kinds of online drawings. Located at the bottom of the drawing sheet, these tools and menus are perfectly presented so that the user can use them correctly to create their works. To use this service, you must first register. The service also allows you to save and share works in PNG format.
These are some of the drawing software available online. You'll find even more as new such platforms continue to be developed. Feel free to experiment as much as you can to find what works best for you. Apart from the free ones, there are some that are paid and which, of course, are more equipped than the free ones. But you will certainly do very good works with good freeware if you are generously inspired.