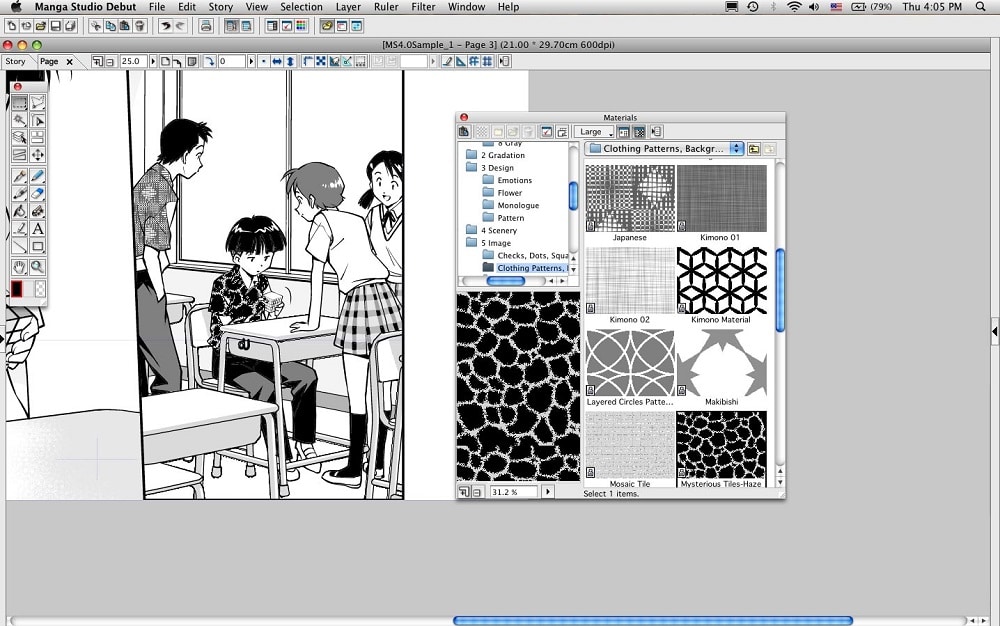 Playful, conversational, stimulating, artistic…, comics are one of the most effective and widely used means of expression and education in the world. It has proven itself and continues to make an impression in a world where digital technology is essential in all areas of activity. If in the past comic strips were done by hand using pencils, it must be said that today the situation has changed. Comic book creation tools have evolved over time with new technologies that have come up with various software. So check out the best free comic book maker tools here.



1- Comic Life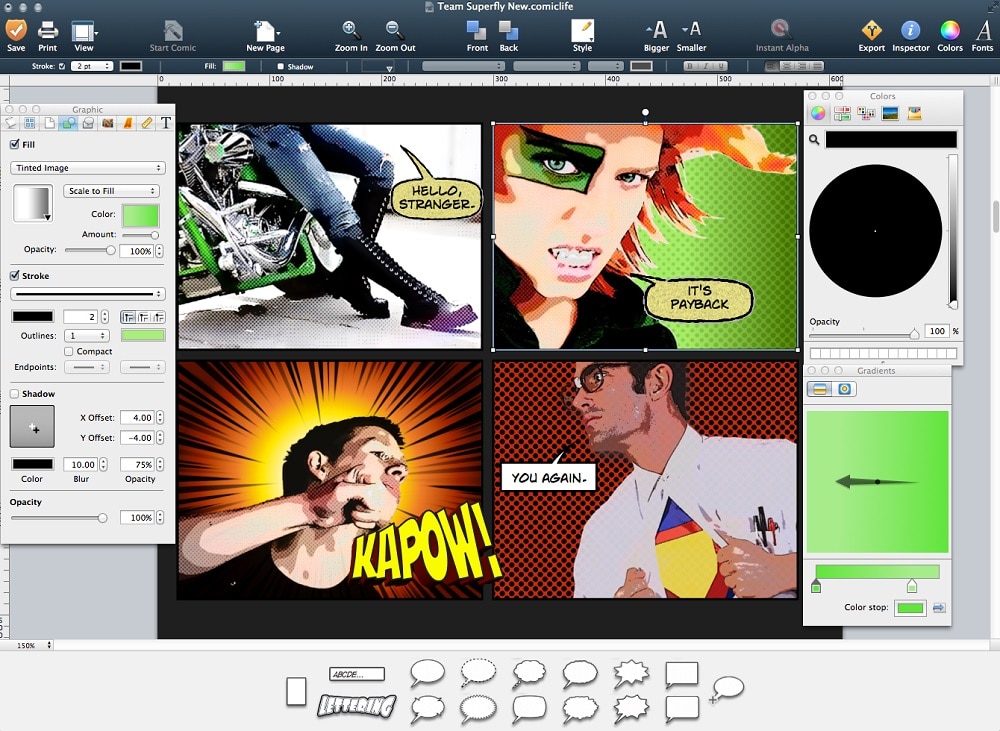 Your interest in our articles has prompted us to seek several online solutions for you in terms of easy and free creation of comics. They are free, easy to adapt and produce results that will undoubtedly make you happy and that of your students. Among these is the "Comic Life" software.
This comic book creation tool is incredibly simple. It facilitates your work of creating comics and even small photo novels. With this tool, you also have the option of making your own designs and characters or being able to import them from your computer. It is a perfect instrument to create a comic from photo.
2- Comic Master HD
As much as it is good to allow students to express themselves through comics. But, as much it is also better to offer them the use of software for creating these comics. And as such, we offer you "Comic Master HD". He can be the privileged ally of your students, because he will lead them into the world of comics as well as that of superheroes. Its modern and neat interface as well as its ergonomics make it a marvel of technology. With this software, you are sure to get a quality result by choosing:
the thumbnail style of your page;

characters in a library;

ornament thanks to speech bubbles and captions.
"Comic Master HD" provides you with a built-in gallery and allows you to import images from multiple sources. It can be considered as one of the best tools to have comics photos. After importing the images, you can configure them (adjust the size, the positions, etc.).
3- Make Beliefs Comix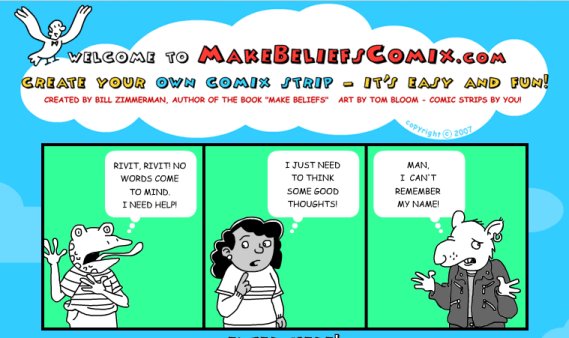 This is one of the best free comic maker tools that leaves users with no choice. Although it is limited in terms of boxes (2 to 4 thumbnails) and importing children's photos or images, it nevertheless offers a range of characters. It also offers a panel of color wallpapers as well as a series of objects. Very intuitive, it favors the printing of your production or its obtaining in PDF by means of a potential printer of the "PDFCreator" type.
This comic book creation application is very captivating for students with regard to the models as well as the objects offered. It is also ultra-practical, easy to use and allows you to make small comics in a relatively short time. Unfortunately, unlike the "LibreOffice" application, Make Beliefs Comix does not allow you to save and therefore continue working over certain times.
4- BirdsDessines

With "Birds Dessines", you are in the presence of a real generator of boards in three brands or thumbnails. It is compatible with the majority of recent browsers and allows you to create your comics from your computer. But these comics can also be made from your tablet or smartphone. With this tool, the choice of characters, type of bubbles and text becomes a piece of cake. You have the option of exporting the boards in PDF format for broadcasts, postings or sharing. "BirdsCartoons" is very useful and convenient for online cartoon creation.
5- Story Board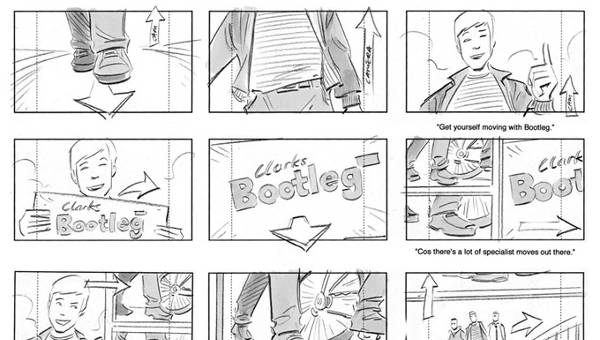 This application is specifically what you need to convert your videos into comics. Its main feature is to generate online comic from video. Indeed, "Story Board" has an algorithm for selecting images deemed relevant to produce a whole series of comic strips. In case you are less satisfied with the boards produced, you are allowed to make a new suite of boards. You can try as many times until you find the ones that best meet your requirements. "Story Board" is distinguished by its professional rendering and incomparable ease of use. You won't have to do anything other than stick your bubbles with another instrument.
6- Create-my-bd
A few mouse clicks allow you to design your custom types comic with this tool from your personal digital photos. For it :
choose the layout;

upload your images to the "Create-my-bd" system.

These will automatically be converted to comic style;

assign them to the boxes or cells that suit you;

crop and zoom photos;

now add your narrations (narrative texts) above the chosen boxes;

now add your bubble texts (dialog or thought);

add the onomatopoeias in the system list;

you can finally preview your work and print it.
In addition to being flexible and easy to use, it allows you to obtain white-black boards as is the case with comics. This application is available in both paid and free versions.
7- BD Studio Pratic
It is one of the best comic maker apps online. It allows you to insert bubble boards and other objects by simply dragging and dropping. It offers you around 500 settings as well as characters in all moods (laughing, crying, irritating…). Its free version offers you all the features of the application. However, resources are limited in this case.
8- LibreOffice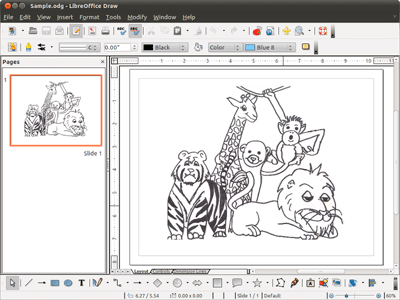 Representing one of the best alternatives to Microsoft Word , LibreOffice is as simple and free as its name suggests. This is a simple creation of bubbles. The process is very simple. You create a page with frames and you use the various word processing functions to create your own comic strip. This is the software that offers more layout possibilities.
9- Manga Studio Debut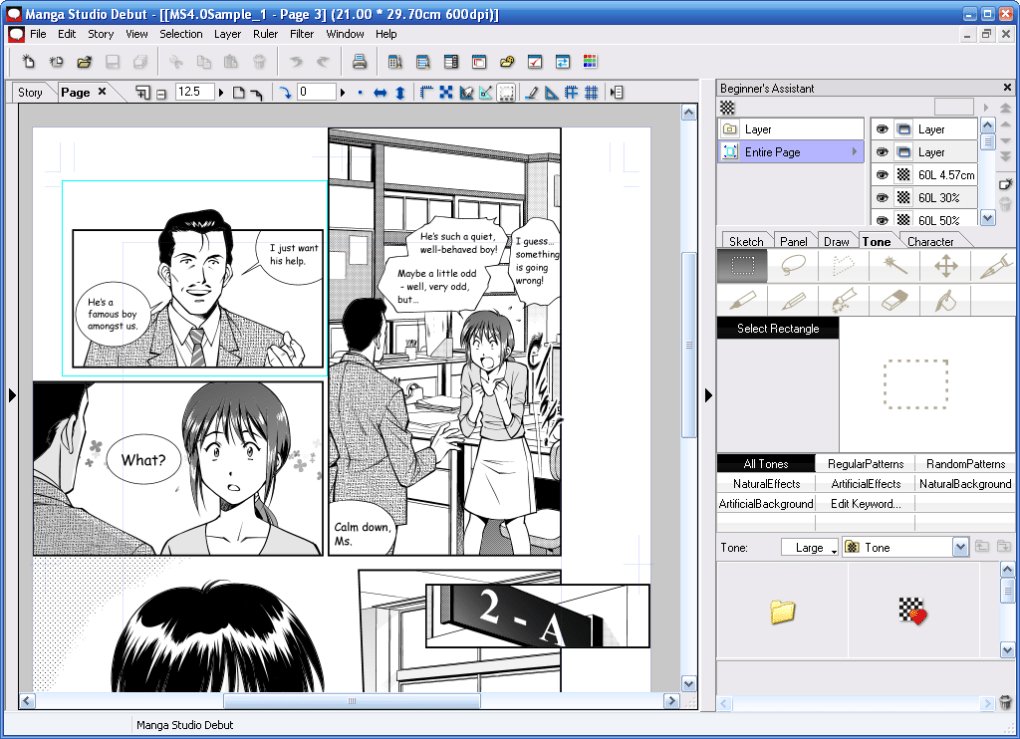 It's the all-in-one comic book creation option. It is more advantageous for the projects of creating the classic designs. With the latter, you have full control of your creation, because you draw directly using the mouse. You can also import graphic elements from a graphic tablet favored by an interface that is obviously not very busy. It is easier to hold in hand than its previous version. And as advantages:
it is ideally suited for comics;

it offers several effects, instruments and textures;

it is especially excellent for beginners.
10- Pixton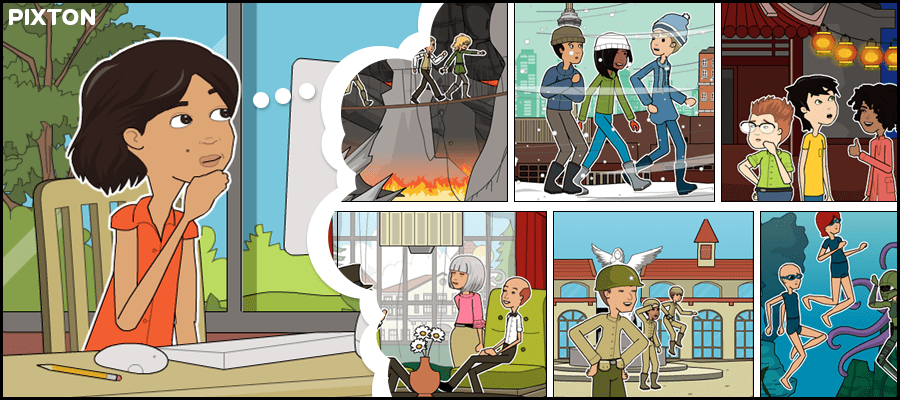 This application is available in paid and free version. It offers a library of images and characters in addition to the possibility of recording a voiceover. It therefore facilitates the creation of comics which requires oral work.
11- CASE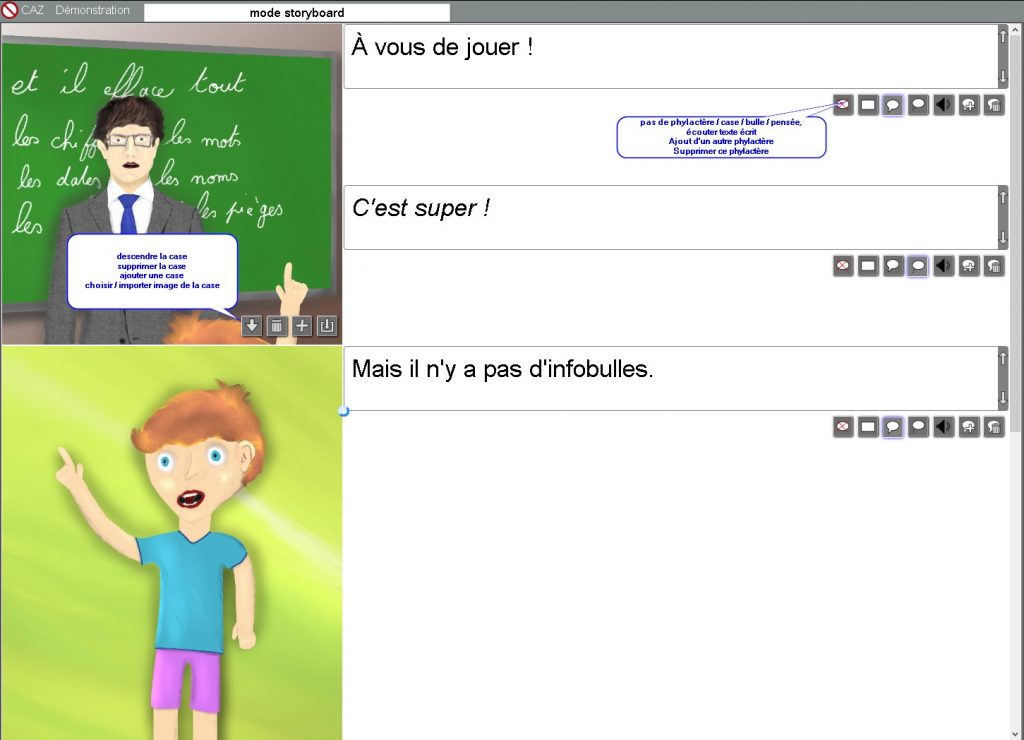 It works with both PCs and tablets. You can create comics with the utmost ease and endless possibilities in terms of layout of the boards thanks to its quick start. In all respects, it is the perfect comic strip software for easily following "student" projects because it offers the teacher greater freedom in terms of designing identifiers, consulting, deleting and modifying student comics and creating models…
It also offers access to the public gallery from the menu and the ability to rearrange the documentation to accommodate more links. It is then recognized for:
its Picstory import and synchronization pledge with animation and automatic saving of comics;

its palette for an adjustable addition of brightness;

a new color picker;

ability to compress scripts and fix Pugs for better performance.
12- BDnF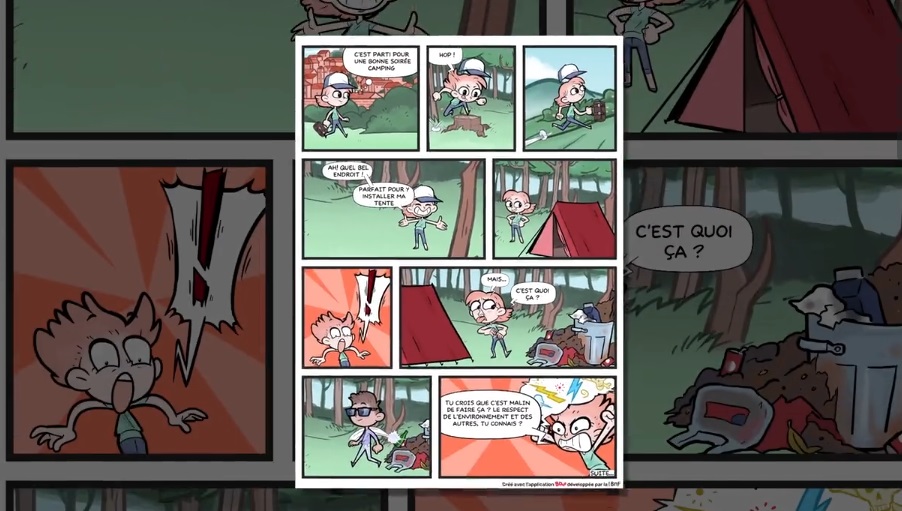 The new version of this comic book tool is a mine of novelties for comics with a wealth and variety of iconographic resources such as:
corpus of visual elements from the Library's heritage collections;

19th century opera sets or photographs by Eugène Atget;

mysterious characters from medieval manuscripts.
The possibility of using them by combining them with your own drawings and images is one of the key advantages of BDnF. It imposes on the user shuttles between discoveries and creations.
Compatible with PC and tablet and even with Smartphones in a more or less simplified format, it is a comic book creation software for everyone. Young audiences, schoolchildren and pupils, teachers… can use the BDnF, the originality and quality of which have been proven by a group of teachers and teachers.
13- Create your comic with Avni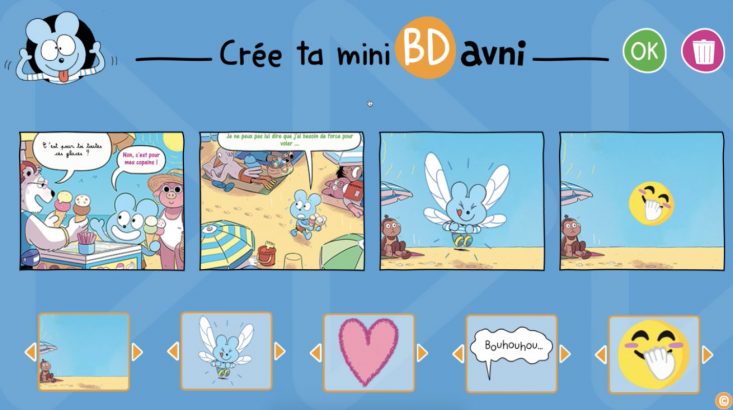 This online tool is the magic solution for creating comic strips allowing you to share intense and intimate moments with your child. With the latter, the creation of comics becomes accessible to everyone in record time. It is presented as a game in which you are called upon to select box after box, the decor, the characters and to fill the bubbles with texts. When finished, you save your own comic. It's also simple and ideal for children from CP to CM2.