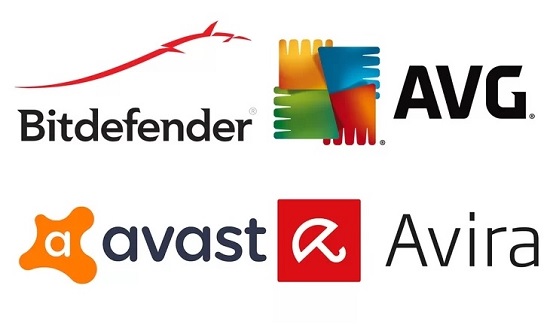 At a time when we all surf on many international sites and when we buy more and more online, protecting your computer against malicious files has become essential. To surf safely , service providers now offer free antivirus software, available to everyone. Simple to install and use, we have attempted to compile a list of the top ten free antiviruses available on the net today.
1- Avast Free Antivirus
Reference in the field, the security and efficiency of Avast are no longer to be proven. Available on PC for Windows and Mac and also known as one of the best antiviruses for Android, Avast is free for anyone using it for non-professional purposes. Awarded and certified by experts on numerous occasions, Avast remains the most used protection software by users who mainly want to check their emails and surf the most popular websites. Among the most useful features of Avast, we note in particular the password manager, or the possibility of testing any file before its execution (concerning both Internet files and external files on hard disk or USB key ).
2- Avira Free Antivirus
Avira stands out with its clean and accessible ergonomics. This antivirus favors content over form, and tries to provide its consumers with one of the best antiviruses available on the market today. Intended for computers, it can also protect smartphones and tablets very well. In addition to its simplicity, Avira protects against spyware, blocks malicious software, and protects when browsing the Internet or using the Cloud to neutralize malicious files. This antivirus therefore has the qualities inherent in any antivirus, without neglecting its effectiveness.
3- AVG Free Antivirus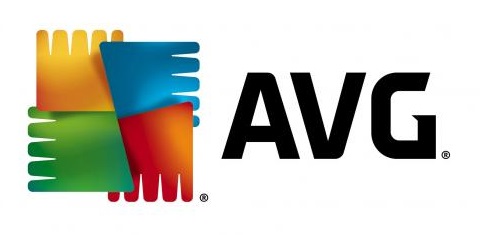 The main advantage of this antivirus is its discretion. It combines great efficiency with a very discreet design. Thanks to an anti-malware protection system, AVG can block all malware, including those embedded in emails. Web browser searches are also protected by this software, which performs well in terms of antivirus searches on a computer. Multi-awarded by industry insiders, this software is one of the best free antiviruses available today.
4- Kaspersky Free Antivirus

Russian leader in Internet protection, Kaspersky is a safe bet in cybersecurity, often present in the ranking of the best annual antivirus. The free version has basic options that make protection work safe and easy to access for most computer novices. Compared to other security software, these malware detection rates are among the highest, and it is now one of the most widely used antiviruses for non-professional purposes due to its ease of use.
Note that in terms of weight and ease of use, Kaspersky remains a better computer protection solution. It offers excellent compatibility with devices, powerful functionalities and a good level of security for a better assessment of the risks of hacking, theft, intrusion, fire, flood... With its advanced functionalities based on Cloud, VPN, password manager , control parental , data encryption… you are powerfully protected against all kinds of malware. This allows you to work in peace.
5- BitDefender Antivirus Free
BitDefender stands out for its efficiency, as it allows you to stop some of the most harmful viruses. To do this, the software acts on the actions in progress, and stops them immediately as soon as a danger is detected. Its interface presenting a summary of the state of the system is particularly complete and allows an exhaustive report. BitDefender is continuously up and running whenever the device is in use. This labeled antivirus remains one of the safest and one of the easiest to use.
6- Panda Free Antivirus
Panda Free Antivirus has the advantage of providing real-time protection and scheduling periodic computer scans automatically or on demand. This antivirus also acts on USB devices connected to the device, in order to provide them with an analysis when they are inserted. Its interface remains one of the easiest to use, and does not detract from its effectiveness. On the other hand, its protection against phishing is of impressive quality, and its monitor remembers the Internet addresses on which it has acted, as well as the protection processes used. Panda Free Antivirus also offers a free computer system restore if cleaning is needed in case of infected files.
7- McAfee LiveSafe
McAfee is one of the most famous brands in the antivirus market. Winner of numerous awards, it includes features as diverse as anti-malware protection, email protection, instant messaging assistance, and even anti-spam protection. Its reliability is generally efficient, and it makes it possible to combine obvious efficiency with particularly pleasant ergonomics. On the other hand, the possibility of securing passwords and its options for permanently deleting dangerous files gives it particularly interesting advantages.
8- Sophos Home
Sophos Homestands out for the fact that it allows you to manage several Windows or Mac PCs through a single, unique dashboard. Representing one of the best completely free antiviruses, it offers complete protection against malware, spyware and adware for all the computers in your household. Sophos Home remains difficult to compete in terms of ease of use and efficiency of analysis and protection: thus it offers anti-spyware, anti-malware and email protection, as well as assistance by ticket, l access to exchange forums, or an antivirus analysis of USB key. Beyond its performance, this antivirus has the advantage of being both an antivirus, a web content filter and a remote monitoring tool.
9- ZoneAlarm Free Antivirus
Boasting a firewall function , ZoneAlarm is also one of the most effective free antiviruses to date. Offering many features, it offers protection against spyware, Trojan horses, and any threat that could infect the system when browsing online. It also has an analysis mode which can be configured by the user in order to be adapted to his needs. Its "gamer" mode offers protection for online gamers that does not hinder the speed of their navigation. On the other hand, the software is automatically updated in real time, in order to benefit from the latest developments in terms of security.
10- 360 Total Security

The protection offered by Total Web Security includes the scanning of downloaded files, the blocking of websites, as well as specific protection during your purchases on the Internet . This antivirus automatically scans files when you open or save them. It also has a suspicious file cleaning system. Completely free, this software is rich in features, and even protects the webcam and USB devices.