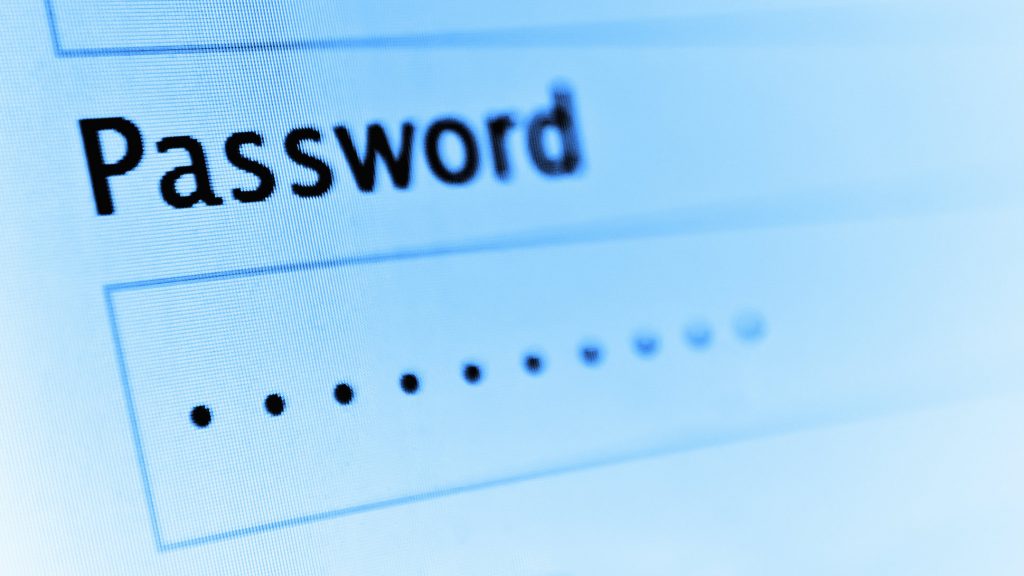 Password recovery software is one of the most important IT tools today. Indeed, these make it possible to facilitate a large number of operations with ease. It may happen that we find ourselves having to format a hard drive, rebuild an operating system, or perform any other similar task. It is this type of program that allows the recovery of passwords potentially at risk, and hidden behind software. But even simpler, it can happen that we have just forgotten our password. If you haven't noted or saved it, the only solution is a recovery program. And besides, it is imperative to choose among the best. So what are the alternatives to consider when it comes to password recovery apps?



1- recALL
The recALL program is one of the best password recovery applications today. Created by the Polish developer with the same name, this software is available for free download. Also, it is compatible with most Windows operating systems.
recALL allows the recovery of passwords through more than 200 programs and systems combined. These can be Web browsers, FTP clients, instant messaging , Mail clients, or even Wi-Fi networks .
In addition, recALL offers the possibility of recovering license keys through software installed on a computer. It is important to specify that it is one of the very first applications in the world to have advanced features. For this purpose, it is even capable of recovering license keys within damaged operating systems. Offering a simple and intuitive use, recALL is the best password recovery application .
Download recAll
2- PasswdFinder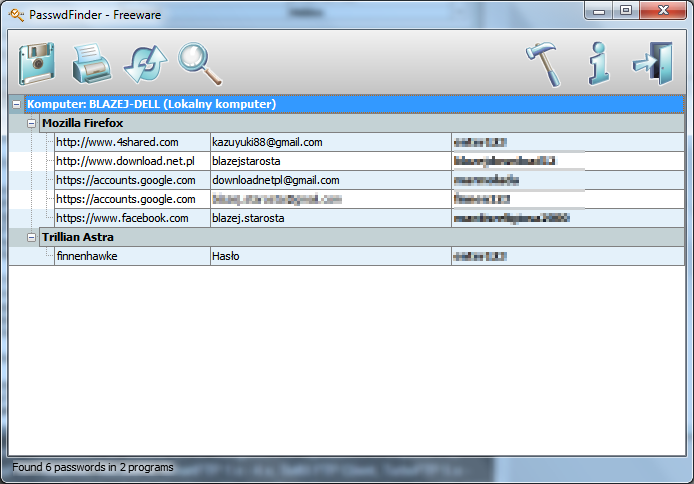 Magical Jelly Bean's freeware PasswdFinder is also one of the best password recovery apps. It is compatible with Windows 7, 8 and 10 operating systems.
Also, it makes it easy to find all the passwords saved in different web browsers. This is for example the case for Safari, Google Chrome , Internet Explorer, as well as for Mozilla Firefox.
On the other hand, PasswdFinder supports FTP and Mail clients like Microsoft Outlook Express, Mozilla Thunderbird, and even Instant Messengers. This software is easy to install, and also has a simplified interface. In addition, the search for passwords is done taking into account files with extensions *.html, *.xls, *.txt, *.xml, *.csv, *.doc, *.pdf, and finally * .rtf.
3- keePass Password safe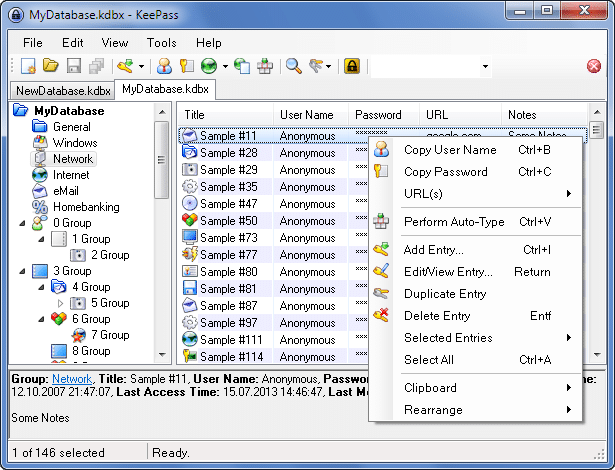 KeepPass Password Safe is a password management and protection software. It is a software that facilitates the management of identifiers and passwords between many applications. It is a free and easy to use password manager. It offers better security when it comes to managing and saving passwords. It is also compatible with several platforms such as Linux, Windows, OS X and Android.
Download KeepPass Password Safe
4- IE PassView

As its name suggests, IE PassView is a password recovery software, specially dedicated to the Internet Explorer browser. Edited by the NirSoft studio, this program is able to support all versions of said browser. On the other hand, it also supports Microsoft Edge browser.
IE PassView is compatible with Windows XP, 7, 8, and 10 operating systems. The freeware has the particularity of conferring the visualization of identifiers and passwords stored within browsers. In addition, it is possible to visualize at the same time the Web addresses of the sites on which you registered. Recovery includes protected storages, FTP protections, and more.
5- Password Cracker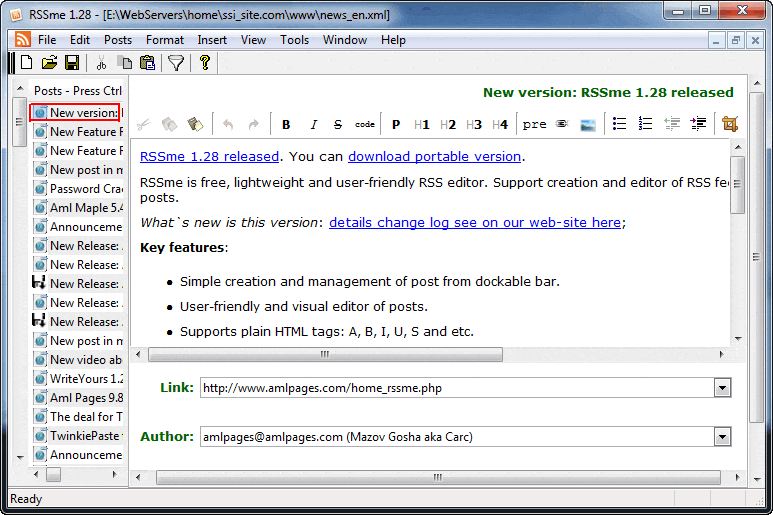 Password Cracker is also one of the best password recovery software. Published by the Russian studio G&G Software, this allows you to recover and restore passwords hidden in asterisks. This in software, and even in browsers like Internet Explorer.
For this purpose, it is an effective program in case of forgetfulness. It is free and does not require any installation. And so, this software will also allow you to save time when using it. Indeed, it suffices to hover the cursor over the asterisks veiling the password, so that the latter appears instantly in the software window. Moreover, tests show that this freeware works just as well by hovering over the URL bar of browsers.
6- ChromePass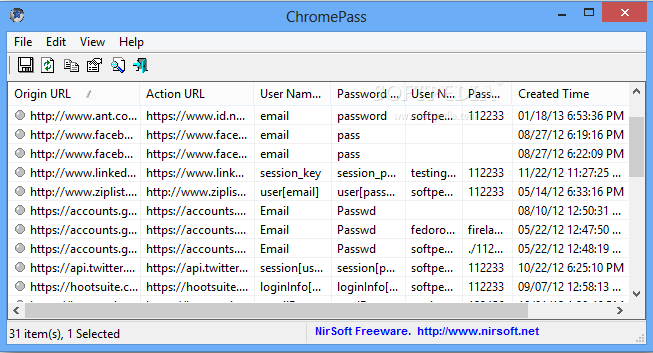 ChromePass is also one of the password recovery software published by the NirSoft studio. Also, it is one of the most popular programs in the field. This little freeware allows you to recover usernames and passwords stored in the Google Chrome browser. For each search, a certain amount of information is provided. This is particularly the case of the URL, the username, the password, and the time of creation of the account.
The application also makes it possible to obtain the passwords of running programs, or of storage present on external disks. Concerning the extensions for the recovery of passwords in files, it can be *.txt, *.html, and *.xml. It is even possible to recover to the clipboard.
7- Outlook Password Recovery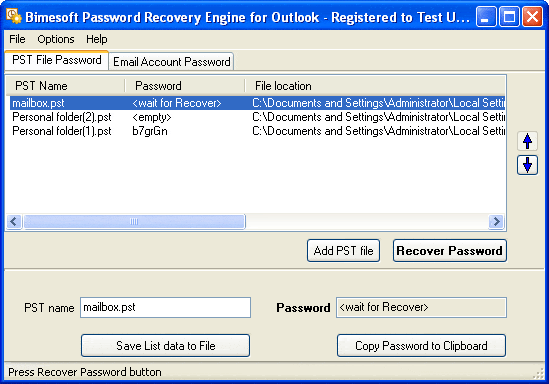 If you are using MS Outlook application for backup and management of your personal information, then you must not not have Outlook Password Recovery software. This software helps you in recovering your password or identifier in case you forget them. Indeed, this software has a clear and intuitive interface. It helps you recover your password instantly. You just need to simply run the app. The latter takes care of extracting the server address, the identifier, the type and the password. Likewise, this software shows you all the names of protected and saved files in MS Outlook. You can decide for more security to copy the extracted information to a clipboard or to a text file.
Download Outlook Password Recovery
8- WirelesskeyView
WirelessKeyView is a free WiFi key password recovery software saved on your computer. With the latter, you can recover WiFi network passwords easily as child's play. Indeed, this recovery software will directly dig into the mysteries of your computer to display the history of your passwords saved in the connection settings.
It automatically displays all the passwords and identifiers stored on the computer. It is a very intuitive software. All you have to do after displaying the history is to copy and paste the password found in the appropriate connection window. Likewise, WirelessKeyView gives you the option of exporting this password to a text file for added security.
9- WebBrowserPassView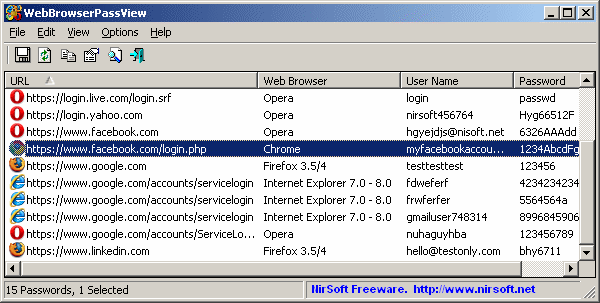 The WebBrowserPassView password recovery program is another freeware published by the NirSoft studio. Compatible with all versions of Windows operating system, it can restore passwords stored in web browsers like Internet Explorer, Mozilla Firefox, Google Chrome, Safari and even Opera.
It is also possible with this program to recover passwords from certain websites such as Facebook, Gmail, or Yahoo Mail. This of course if they have been previously saved in the browser. The recovered elements can be saved under files of extension *.txt, *.html, *.xml, as well as *.csv.
10- Advanced Archive Password Recovery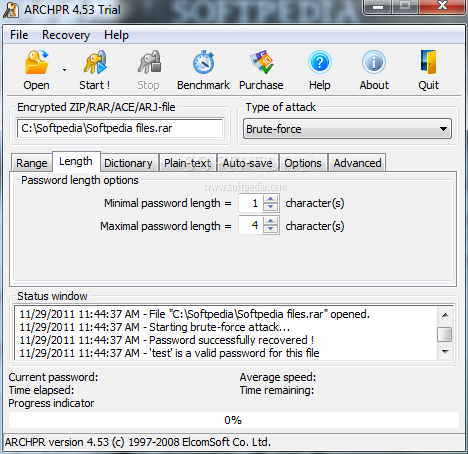 Russian software from ElcomSoft studio, Advanced Archive Password Recovery is designed to find, recover, extract, and unlock lost or forgotten passwords from archives. These include ZIP , PKZip, WinZip, ARJ, WinARJ, RAR, WinRAR, ACE and WinACE compression files. Also, the program can restore intact files quite quickly.
Regarding the supported methods, we can note AES encryption, self-extraction, as well as dictionary and brute force attacks. The latter have the particularity of trying millions of different password combinations per second for an archive. This shareware is available as a free trial for a period of 30 days. Besides, Advanced Archive Password Recovery is compatible with Windows Server, and all versions of Windows operating system.
Download Advanced Archive Password Recovery
To conclude with the best password recovery apps
They may seem very unimportant to some people, but sometimes these programs can come in handy in an emergency. Because it must be admitted, writing down your usernames and passwords in a notebook does not fully guarantee their security. And by dint of accumulating written data we end up getting lost, or finding it cumbersome. The best password recovery apps are therefore not only a way to ensure access to all your passwords, but also the easiest way possible.