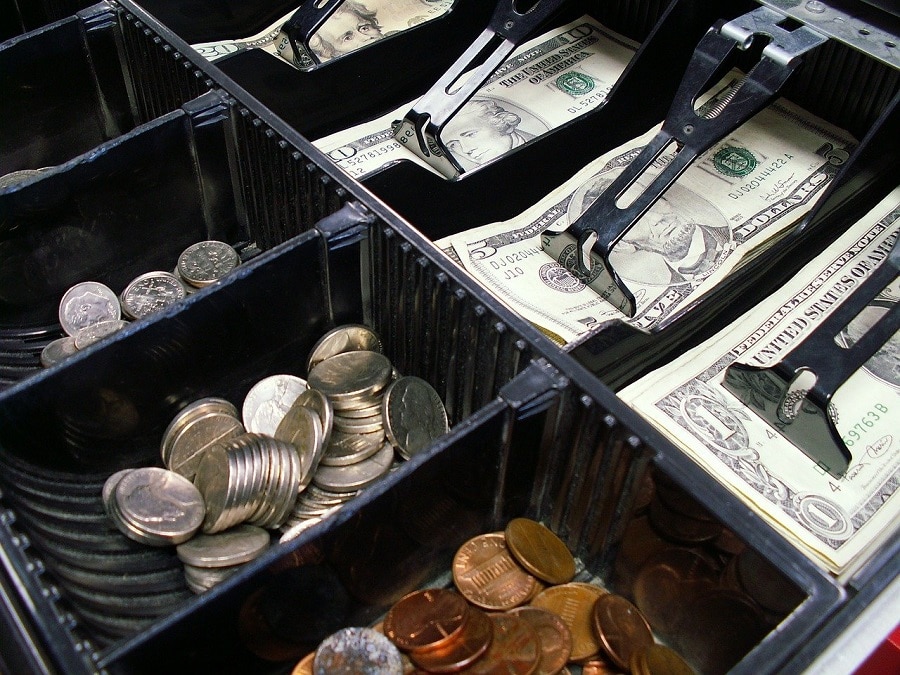 Having a cash register software is an absolute necessity for anyone who manages a physical business such as an online store . It will allow you to keep your accounts without great difficulty , but not only. You will also be required to use it for editing receipts, displaying change or even establishing the status of your stocks . There are a multitude of cash register software, but some are more complete and more efficient than others. So what cash management software and tools stand out?


1- Hiboutique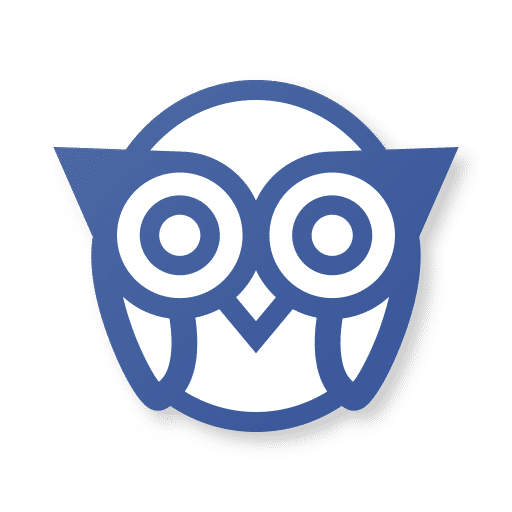 If you are looking for a free and certified cash register software, do not hesitate to try Hiboutik . You can easily access it online and use its many features just as easily. With Hiboutik, it will therefore be easy for you to track your sales, stocks, products or services, customers and suppliers. Thanks to the statistics that it will make available to you every day, you will be able to make a precise point of the situation of your trade, and to identify the problems. You will then be able to quickly provide the appropriate solutions.
2- Loyverse
Here is another free cash management software that you can install on your smartphone or tablet. Loyverse is certainly not an NF 525 certified cash register software like Hiboutik, but its functionalities have nothing to envy to the latter. For example, you can use it to send your customers their receipts directly by their email addresses. From a single account on Loyverse, it will be quite possible for you to administer two shops, or even more. Likewise, the software is perfect for managing both inventory and employees.
Like Hiboutik, Loyverse offers remarkably accurate statistics. By studying them, you can easily spot any cash register errors. You will also be able to get an idea of ​​the sales status and view the history of refunds such as promotions.
Finally, remember that this software remains functional even without an internet connection. Your data will just sync as soon as you log in again.
3- Cash register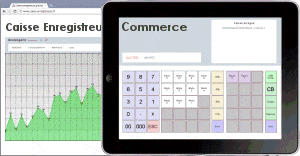 This certified cash management software with an evocative name is totally free. Above all, it can be installed on any medium, whether it is a mobile phone, a computer or a tablet. You should also know that Cash register was designed in accordance with the provisions of the 2018 finance law. It is a particularly intuitive management tool, which you will therefore have no trouble mastering. Use Cash Register to manage your inventory or cash on hand. You will also have statistics and graphs that will provide you with precise and concise information on the evolution of your sales.
Another major advantage of Cash Register is its compatibility with a large number of materials such as printers, NFC readers or barcode scanners. Finally, you can always contact a support service by email if you have any problem using it.
4- IziCaisse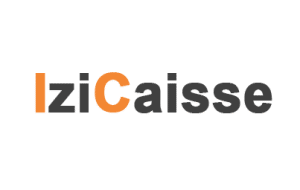 IziCaisse was designed to work free of charge on any computer, phone or tablet. It is a certified cash register software that you can use to carry out all your cash transactions. So you can use IziCaisse to manage payments, but also edit and print invoices, issue receipts or manage discounts. You only need one account to have control over multiple points of sale. The statistics provided by IziCaisse will be of great help to you for monitoring your sales, assets, deposits and withdrawals.
5- ShopCaisse

Here is a free and NF 525 certified cash register software developed in particular for iPads and computers under Windows operating system. ShopCaisse can be used in any type of business and offers all the basic functionalities needed for efficient sales management. To take full advantage of these features and new ones, however, you must make sure to frequently download the updates available online.
6- RoverCash

We are continuing our review of the best cash management software with RoverCash . NF 525 certified and free to download, it is compatible with both iPads and tablets running Android. RoverCash is especially suitable for owners of small businesses. Thanks to its multiple functionalities, daily management of sales, receipts, customer requests and stocks looks like child's play! To this must be added the fact that the software offers, like its predecessors in this list, complete statistics on the state of turnover and results.
7- LinéoSoft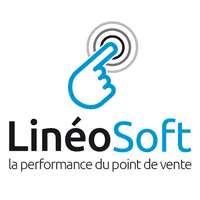 We have so far praised the merits of free cash management software. But, of course, there are also paid cash register software that are worth a look. LineoSoftis part of. NF 525 certified, it is very easy to use and can be used in any business sector. Depending on your needs, you can request personalized features. But already, know that with LinéoSoft, it will be easy for you to keep in touch with your customers by sending SMS or emails. You will also be able to manage your store from anywhere and your tablet or smartphone, without setting foot there. The designers of LInéoSoft propose to install the software for you and to configure it so that it corresponds perfectly to your needs. In addition, you can always register for distance training to learn how to best use this real gem.
8- AddicTill
AddicTill is another NF 525-certified pay-as-you-go cash management software that is as easy to learn as with LinéoSoft. Likewise, it can be customized as desired. With AddicTill, it is possible to produce original receipts, to configure its back-office, as well as to install loyalty programs. Finally, it should be remembered that this software accepts any type of payment and is compatible with any type of device (tablet, article scanner, printer, payment terminal, etc.).
9- Zettle by PayPal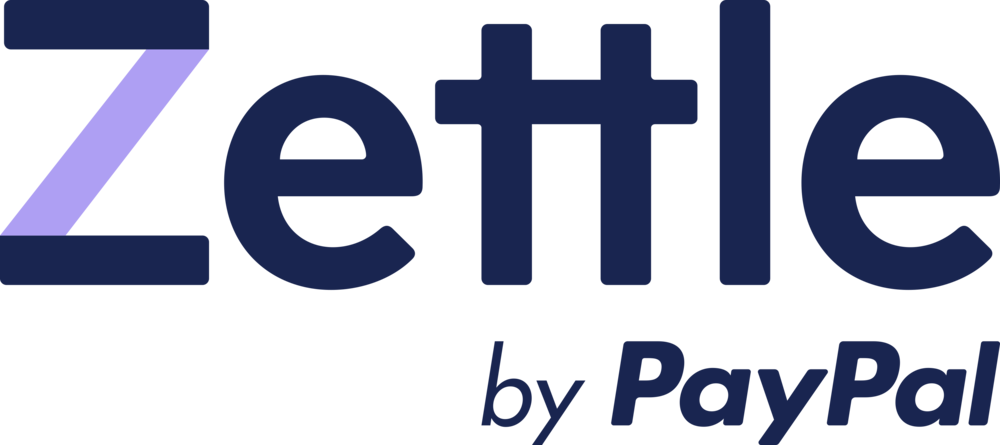 Here is another BF 525 certified free cash register software. This software is an excellent cash register that can work on all types of devices: tablet, smartphone or computer. Zettle by PayPal is equipped with many features that allow you to manage your store's checkout well. It allows a good management of orders and sales and a perfect management of stocks. In addition, the software presents you with detailed statistics of all the movements made. As we said, the Zettle by PayPal software is free. However, the company collects 1.75% on each transaction carried out by card and 2.5% on all transactions carried out by virtual payment links.
10- HelloCash

HelloCash, like most of the cash register software presented in this article, has NF 525 certification. This cash register software is accessible by browser from a tablet, smartphone (iOS or Android) or from a computer. This cash register is available in three different formulas: a free formula, a medium formula of €4.90 per month and a premium formula of €9.90 per month.
The free formula of this software allows you to take advantage of the basic functionalities, the Z of cash and free support. You can therefore manage orders and sales (invoices, gift vouchers, tickets, returns, discounts, sending invoices by email) and stock tracking. As for the paid plan, you will be able to benefit in addition to the basic functionalities of a barcode reading functionality, a PDF and automatic daily closing function in addition to the possibility of placing advertisements on the receipt.
11- OpenConcerto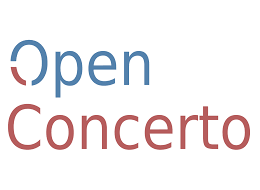 OpenConcerto is an all-in-one software. It is one of the most complete management software you need to better manage your company's cash register (SME or TPE). This software is a concentrate of technology. You can use it to have a detailed follow-up of your orders, to optimize your commercial management (quotes and invoices, CRM, articles, customers and prospects) and to better manage your stock. OpenConcerto allows you to unify all your invoicing, accounting (general accounting, analytical accounting, declarations) and payroll (payslips, DADS-U/DSN and payroll journals) operations.
Among the multitude of cash management software that exists, there are only dozens of the best. To obtain complete satisfaction without spending a penny, try Hiboutik, Loyverse, Cash register, IziCaisse, ShopCaisse or RoverCash. And if you plan to use paid software, consider LinéoSoft or AddicTill.