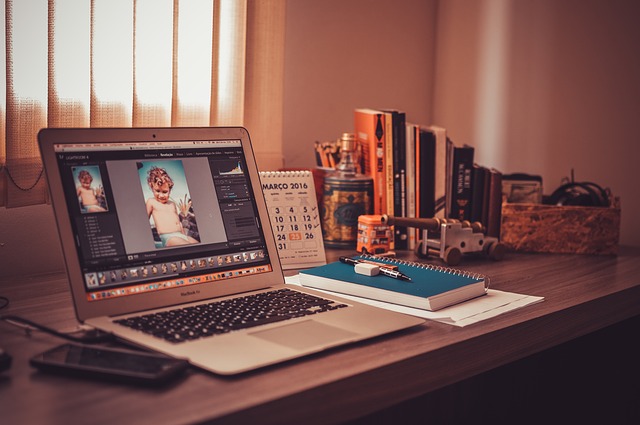 Whether it is to retouch a simple photo or create a more complex photo montage, photo editing software is very practical for transforming your images into real works of art. However, photo editing software, such as the popular Photoshop, is sometimes very expensive and can cost hundreds of dollars.
There are now free alternatives to these software without spoiling their performance. Paint is surely one of the best-known photo editing software available for free download. Easy to use and free, it is often the first free photo editing software that comes to mind. But did you know that there are many other alternatives to this software and, what's more, even more powerful?
We've taken stock of these software and compiled a list of the best free alternatives to Paint photo editing software so you can find the best one for your needs.
1- GIMP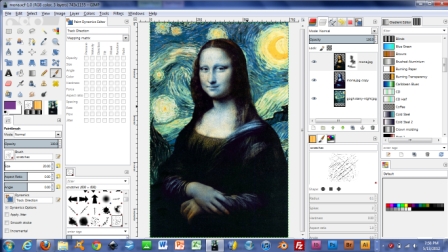 Gimp is often described as the best free alternative to Photoshop . With its many diverse and varied features and tools, Gimp reigns supreme in the free download software market.
The software is fluid and contains many options to modify your photos or montages freely. Gimp easily fulfills all the criteria of the ideal photo software: hard to believe that this software is free!
In addition, the new software update in 2018, Gimp 2.10, has further advanced the functionality of the software with an updated update and a more user-friendly interface. Expected for 6 years, it has been able to meet the demand of users who wanted a makeover of the image processing engine.
Only small downside, the grip for novices in photo editing is not always obvious. It will still be easy for you to find guides on the internet in free access in order to familiarize yourself quickly with the software.
Gimp therefore undoubtedly remains a flagship alternative to Paint and a pioneer in the field of photo editing.
2- Photofiltre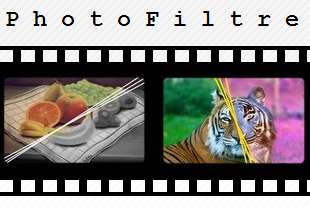 Already on the photo software market for many years, Photofiltre 's reputation is second to none. Thanks to its wide choice of filters and tools, the software offers as many standard functions as more complex tools.
A real plus of the software, the handling is easy and intuitive, which will allow you to edit your images with ease without being an expert in image processing.
Even if the software has been around for a long time, the many updates have given a facelift to the different options of the software with, for example, improved filter management.
Regarding the weak points, and to the regret of many photo editing experts, the software still does not have a layer system, which may still be a bit disabling depending on everyone's needs. Unfortunately, the software is not available on Windows, much to the regret of Mac and Linux users.
3- Photoscape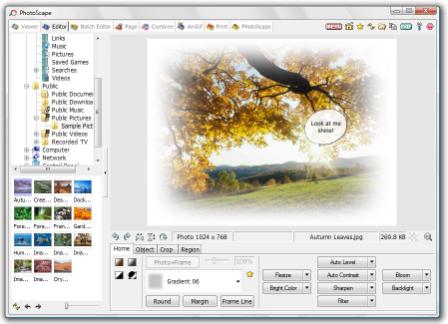 In line with Photofiltre, Photoscape is a fairly simplistic software, but full of very interesting options to retouch your photos in a few clicks. Nicknamed the "Swiss army knife", the software will allow you to modify, retouch and manipulate your photos, but also to create and modify animated GIFs .
In addition to the traditional options to resize , crop, adjust contrasts, lights and colors, you can personalize your photos by adding frames or creative stencils.
Although the interface seems a little outdated, the software is no less efficient and provides practical tools that will allow you to edit your photos with ease. It is ideal for anyone who is new to the world of photo editing or who simply wants to familiarize themselves with the different options for editing a photo in order to switch to a little more powerful software.
4- Photo Pos Pro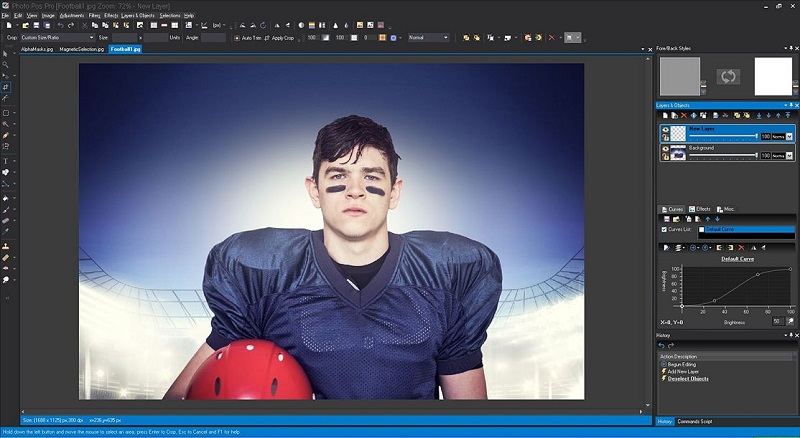 Photos Pos is a free and complete image editing software. Free photo editing software does not seem to be missing, but it is sometimes difficult to find the one that will really meet your expectations. Photo Pos Pro aims to meet this demand by offering a customizable interface that will allow you to choose a beginner or expert mode.
Quite similar to the tools available on Gimp, the software has all the key features for photo editing. Little more compared to Gimp, the software has a slightly more intuitive and less intimidating interface which will allow you to carry out photo montages or retouching without too much hassle, even for the most beginners.
Thanks to the latest version, the software has had a facelift and now has a new interface, new tools and stencils. Photo Pos Pro meets all our criteria to be one of the best free alternatives to Paint.
5- Pixlr editor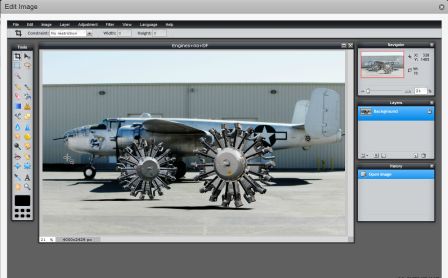 Pixlr editor is one of the best free options to retouch and enhance your images. The software is only available online which means that you won't need to download the software, which is not at all insignificant especially if you don't have much space on your computer.
The user-friendly and neat interface is quite similar to that of Photoshop, which will not disorient you if you are used to the editing software giant. With an artboard in the center of the interface and an options bar on the left, Pixlr editor does not disappoint and remains a reliable free alternative to a number of photo editing software and apps .
Compared to Paint, the software is much more powerful and will allow you to modify your images with much more detail. Another significant advantage, the software has a system of layers, very popular with users of photo editing software.
6- IrfanView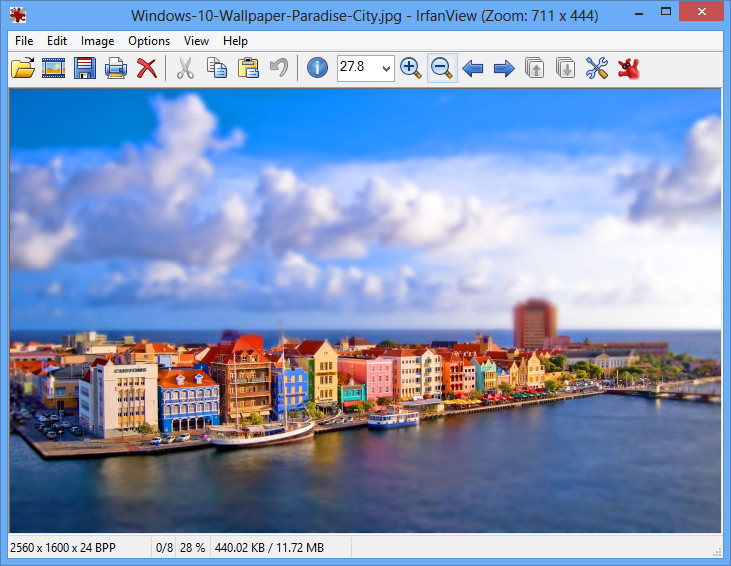 Are you looking for software to edit your photos? Irfanview is undoubtedly the tool that will meet your expectations. It has multiple features that will be of great use to you in customizing your image folders. First, it is software that allows you to rename an entire image directory of a device. This saves users a lot of time, as they won't have to rename every photo in their image bank . Another interesting feature of the Irfanview software is that it is able to recover an entire photo CD in Kodak format and then transform it into JPEG format.
7- Surface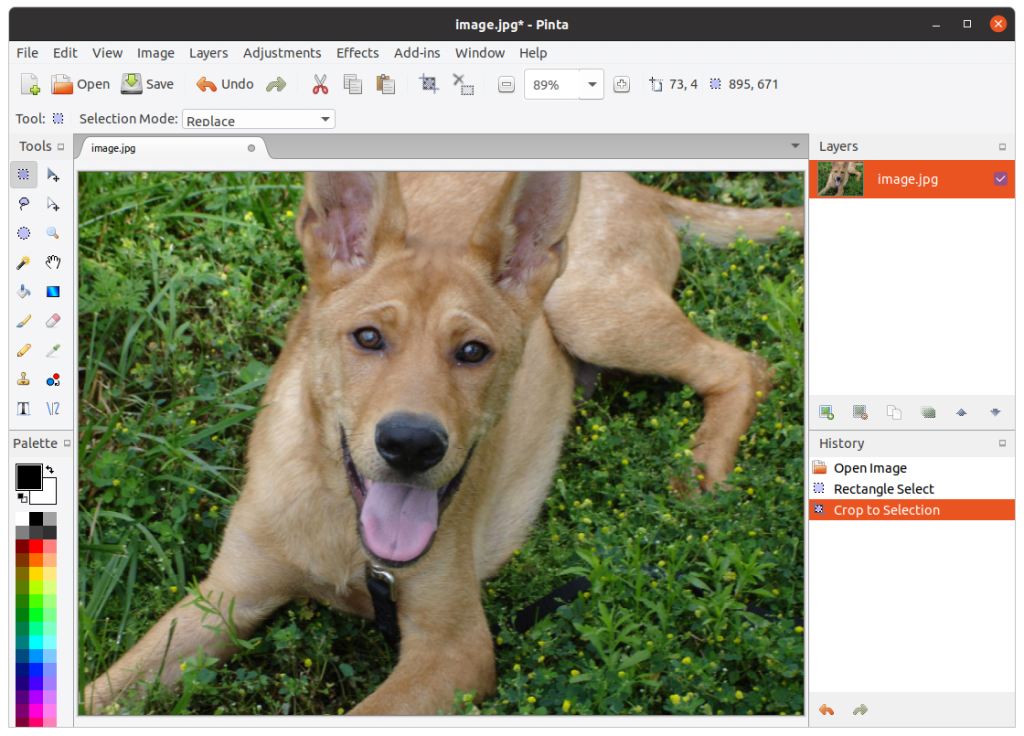 You don't have to use fancy software to edit your photos. There are other much simpler and lighter alternatives that you can use to retouch your images. Among these alternatives, Pinta turns out to be the most simple and easy to learn. This software has been designed in more than 55 languages. With Pinta, you have the ability to edit your images and save them in any format you want.
Some of the formats available on Pinta include PNG, ICO, BMP, TGA, ORA, and TIFF. Pinta also has other digital painting features that mimic those available in the MyPaint software. You can use this software to edit different effects of your photos, crop your images, etc.
8- Fell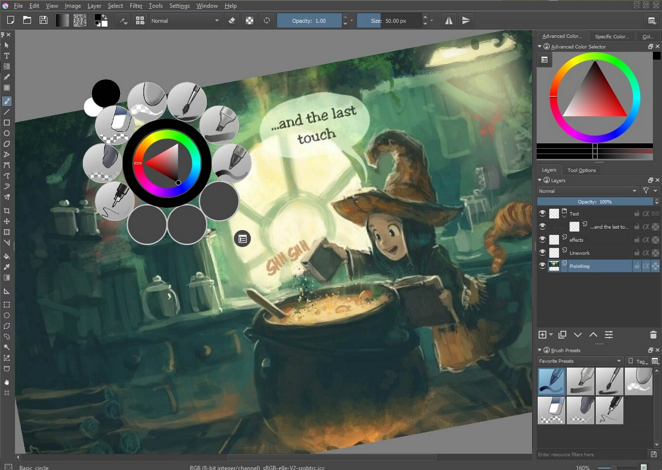 Krita is a software that is dedicated to the realization of drawing. It has many features that give you free rein to explore your full sense of creativity. Like software like Photoshop and Adobe, Krita remains completely free software. And that's not the only advantage! It is easy and very smooth to use. In addition, it should be noted that Krita is not only used for the realization of the different drawing formats. It is a tool that is also used to process different image formats. It is also compatible with the processing of images in PSD format.
9- Fotor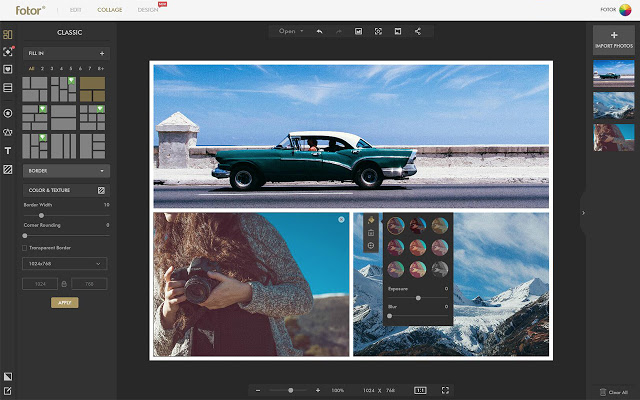 Fotor is a software that allows you to personalize your photos thanks to its many features. This software offers you the possibility to modify the level of contrast, cropping, brightness and exposure of your images. You also have the option of using the software's various filters to modify the appearance of your images. Other features are also available in the software like adding text to images, decorations, beauty cropping, etc. As you will have understood, a true photo editing professional cannot do without this software.
10- MyPaint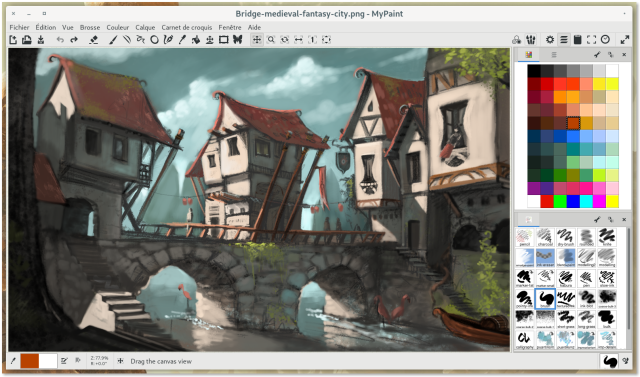 MyPaint is the tool that allows you to make real drawings on your tablet or computer without any limits. It is designed based on visual C, C++ and python programming languages ​​which offers a wide possibility of image customization to users. It has a wide range of features, namely filters and effects, even in its basic offer. To make your drawings, MyPaint provides you with more than 400 different types of brushes and pens. Moreover, Mypaint is a very simple and easy-to-use software.
11- Photopea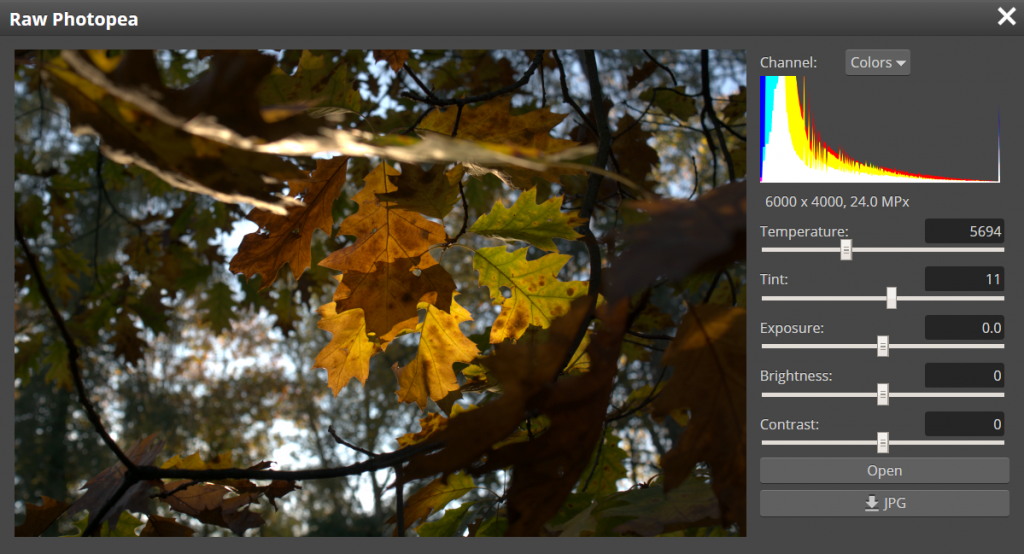 We will probably list Photopea when it comes to talking about alternatives to Photoshop. Photopea is an open access and completely free to use online photo editing software. The design of this software is heavily inspired by Photoshop. Here, it should be noted that if you are already familiar with Photoshop, you will have no trouble using Photpea, since the interfaces are practically the same. In addition, this software can support several image formats, namely PNG, JPEG, GIF, and many others.
There are therefore many free alternatives to Paint and above all much more powerful in terms of tools and performance. The options of the Paint software remaining limited, many software accessible for free download have emerged in recent years and have brought a breath of fresh air to the world of photo editing software. The tools of this software are varied, unique and very often complementary to each other. Do not hesitate to use several photo editing software to ensure an optimal rendering, much better than that of Paint.