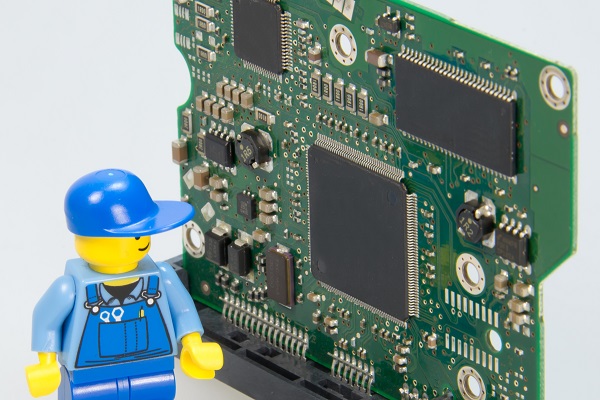 Monitoring and monitoring tools are software programs that gather all the important, but hard-to-get details about your computer system hardware. This type of data is very useful to help you solve a problem or speed up your computer .



There are other great uses for monitoring software too, like providing data on the type of RAM you have, monitoring your CPU and keeping an eye on the temperature of important components in your computer, and many more.
This article brings together a selection of the best free software to monitor and know the performance, technical information and temperature of your PC's components.
1- HWMonitor (free)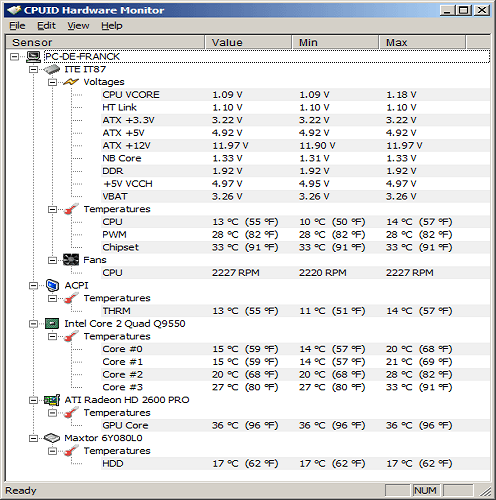 When it comes to hardware monitoring utilities, one of the most well-known and popular utilities is HWMonitor , which is PC performance monitoring software developed by the same people who developed the CPU- Z popular.
What sets HWMonitor apart from the rest is that it's lightweight, regularly updated to support the latest hardware, and displays a very comprehensive amount of information, including temperatures , voltages, clock speeds and more, in an easy-to-read format. HWMonitor also helps you understand the information by providing you not only current values, but also minimum and maximum values.
For those who want a free tool to monitor their system, but not something that will consume too many system resources, HWMonitor is a great choice.
2- HWiNFO (Free)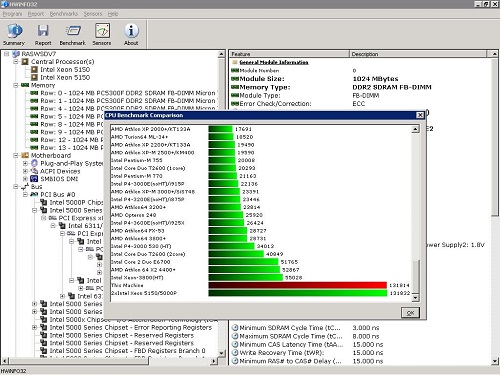 HWiNFO is another great free hardware monitoring utility that not only does what HWMonitor does, but goes further. HWiNFO is not only able to monitor the temperatures, voltages and frequencies of each piece of hardware, but it is also able to dive deeper by providing detailed information about each component. Have you ever wondered when your RAM is slated for 2133MHz? Or do you want to know the memory bus width of your graphics card? HWiNFO will tell you.
3- AIDA64 (Paid, Free Trial 30 Days)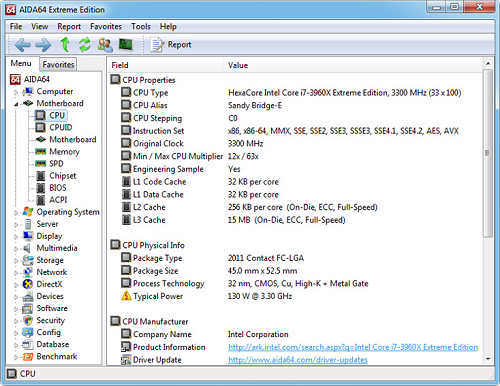 For those who need even more serious hardware monitoring and diagnostics, AIDA64 is what you are looking for. In addition to being able to provide all the information that HWMonitor and HWInfo provide, AIDA64 goes further by providing information about your system software, includes benchmark testing utilities, and includes an excellent built-in stress testing utility to ensure that your system is stable.
4- Intel XTU (free)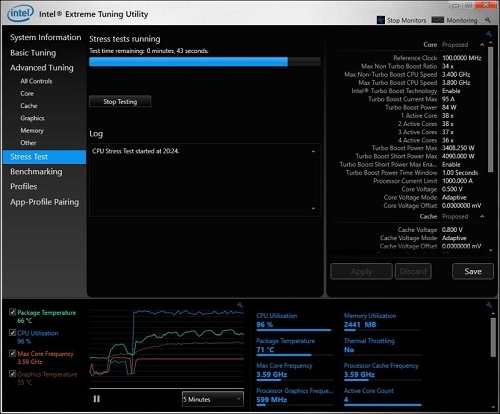 Intel XTU , or Extreme Tuning Utility, is a monitoring, overclocking, and stress testing utility designed specifically for systems using Intel processors.
The utility not only provides comprehensive CPU monitoring capabilities such as voltage, frequency, and temperature, but for Intel processors that support it, the utility also provides the ability to adjust frequency, voltage, and temperature. other aspects of the CPU. Included in the utility is also a stress test tool which is able to test the processor, memory and CPU, and thus assess the performance of your pc .
5- AMD Ryzen Master (Free)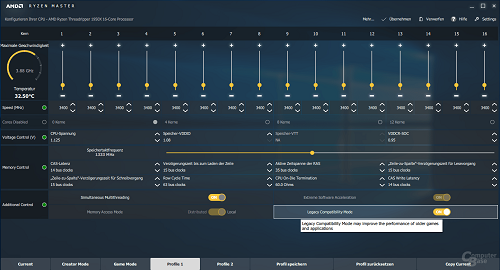 AMD Ryzen Master is a new monitoring and overclocking software designed for AMD Ryzen CPUs. AMD Ryzen Master is very similar in functionality to Intel XTU except that it is designed for AMD Ryzen processors.
6- Speccy (Free)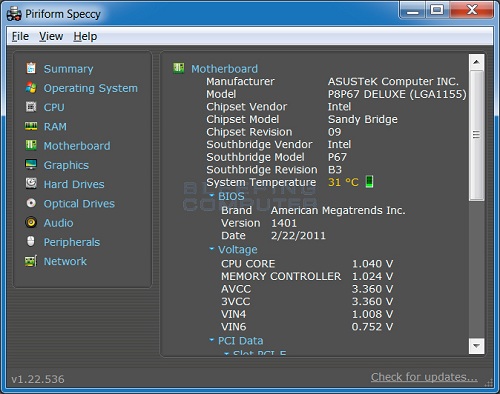 Piriform, creator of the popular CCleaner , Defraggler, and Recuva programs , also produces Speccy , one of the best-known systems information tools.
Speccy's layout is well designed to give you all the information you need without being too cluttered.
A summary page gives you brief, but very useful information about things like the operating system, memory, graphics, and storage devices. A more detailed look at each category is organized in their respective sections.
Speccy works with all versions of Windows, from Windows 10 to Windows XP.
7- SpeedFan
(Free)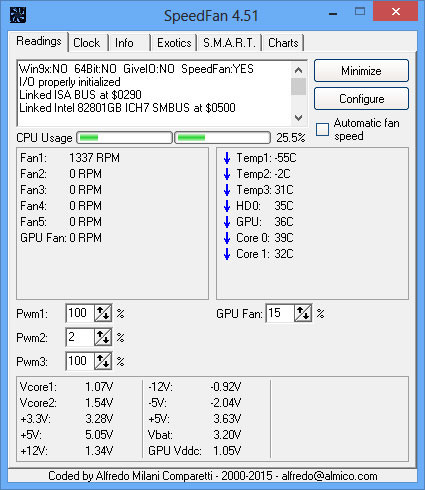 SpeedFan is software that allows you to control the operating temperature of a computer. Its latest version, 4.47, can be installed on operating systems like Win NT, Win 9x, Win Me, Win 2000, Win XP, Vista, Windows 7. SpeedFan provides access to computer sensors.
It also accesses sensors from all manufacturers. The software can then display temperatures, voltages and fan speeds. It can, if your computer allows it, be configured to adjust the fan speed in relation to the system temperature.
8- Core Temp for Windows (Free)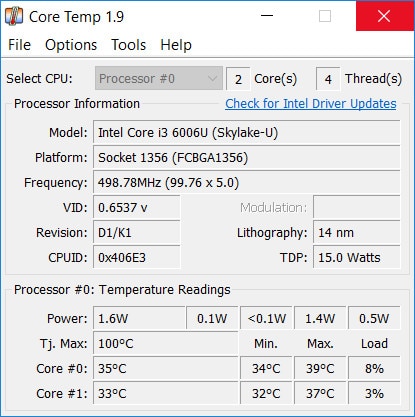 Core Temp is a free software compatible with all computers that allows you to have an exhaustive idea of ​​everything related to the processor, in particular information related to temperature variations. It is a monitoring utility.
The role of this software is to allow you to know in real time the temperature of the CPU. For users of multi-core processors, the application is responsible for showing the temperature of each core separately in degrees Celsius. Core Temp for Windows supports x86 and x64 processors.
9- Real Temp (Free)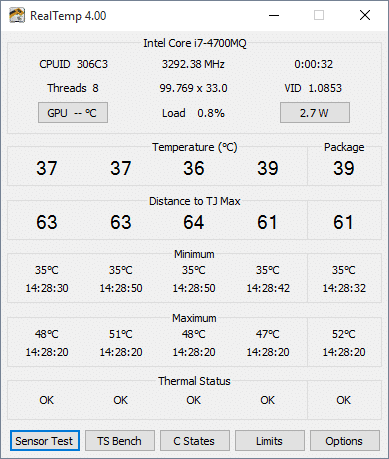 Real Temp is a program that tracks the temperature of different processors. It is compatible with Intel, Dual Core and Quad Core processors. Each of the processors has a digital thermal sensor that transmits temperature data to the software.
This informs you when the operating limit (TjMax) is reached. The software then makes it possible to modify the voltage of the processor and guarantee its total efficiency and thus protect the equipment against any danger of overheating.
10- Open Hardware Monitor (Free)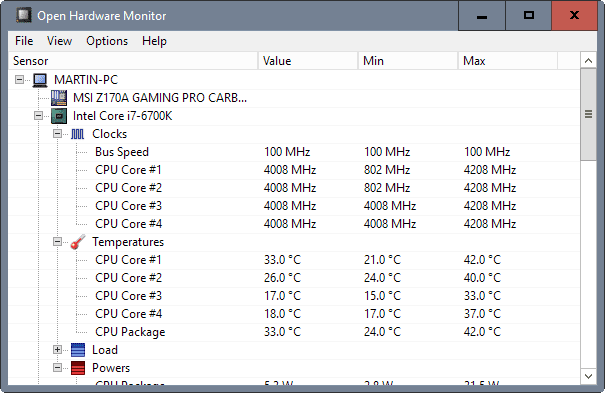 Open Hardware Monitor is a free software that aims to monitor temperature sensors, fan speeds, voltages, load and clock speeds of a computer. CPU temperature can be monitored by reading the core temperature sensors of Intel and AMD CPUs. ATI and Nvidia video card sensors as well as SMART hard drive temperature can be displayed.
Monitored values ​​can be displayed in the main window, in a customizable desktop gadget, or in the system tray. Open Hardware Monitor freeware works on 32-bit and 64-bit Microsoft Windows XP/Vista/7/8/8.1/10 and all x86 based Linux operating systems without installation.
11- PC Wizard (Free)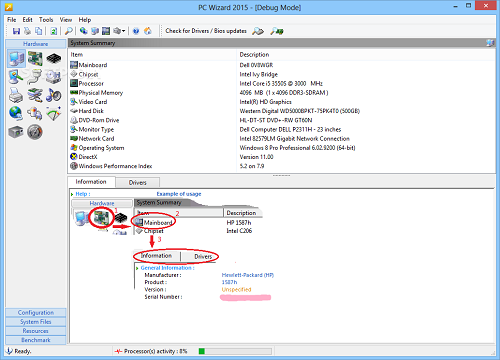 Another free system information tool that shows details about a wide variety of components is PC Wizard 2015 .
It's easy to save a report detailing part or all of the program, and you can even copy single lines of data to the clipboard.
Of all the system information tools, PC Wizard 2015 is certainly the most informative. It includes not only the basic and advanced information about the internal and external hardware, but also useful details about the operating system.
PC Wizard 2015 can be installed on Windows 8, 7, Vista and XP. It does not work on Windows 10.
12- CPU Thermometer
(Free)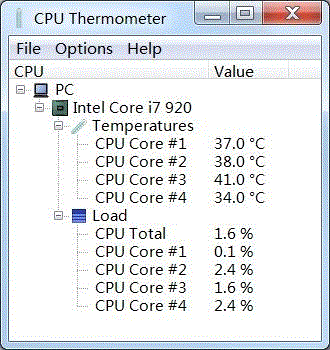 CPU Thermometer is a free CPU temperature monitor. It can help you monitor your computer CPU temperature in life time. The program can start with windows start-up and show live CPU temperature in your desktop tray icon, so you get this important system information at a glance.
13- SIW (Free)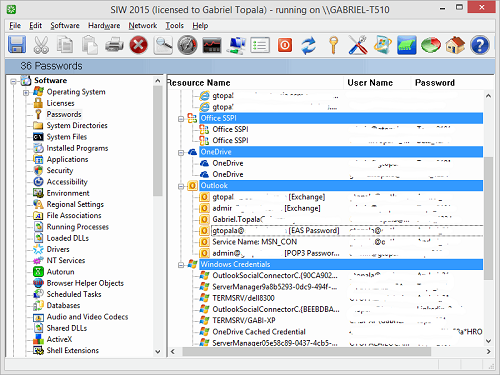 SIW is a portable and completely free system information tool that shows details about tons of different areas of Windows.
In addition to regular information like that on standard hardware, SIW also reveals details regarding installed applications, among many other areas of Windows.
Everything SIW finds is separated into three easy-to-read sections called Software, Hardware, and Network, with even more specific subcategories.
A summary report containing basic hardware and software information can be exported to an HTML file.
Only Windows 7, Vista, XP and 2000 users can use SIW, as it is not compatible with Windows 10 or Windows 8.
14- ASTRA32 (Free)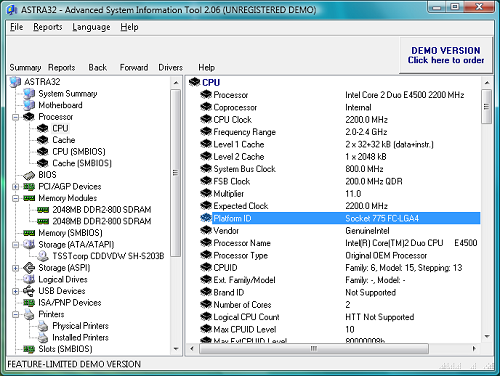 ASTRA32 is another free system information tool that shows amazing details about many devices and other parts of the system.
There are several categories to separate the hardware information it collects, such as motherboard, storage, and monitor information.
A system summary section is perfect for getting an overview of all the hardware and operating system details. Additionally, a dedicated live monitoring section is included to monitor the temperature and current usage of various hardware components.
15- Belarc Advisor (Free)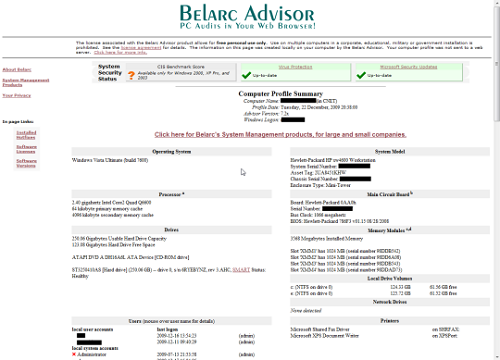 Belarc Advisor is not as detailed as some of these other free system information tools. However, basic information about the operating system, processor, motherboard, memory, drives, bus adapters, display, group policies, and users are displayed.
In addition to the above, a unique feature in Belarc Advisor is the ability to list all Windows security updates that are missing. You can also view software licenses, installed patches, program usage frequency, and version numbers for selected Microsoft products.
Scan results open in a web browser and can be viewed on a single web page.
Belarc Advisor is quick to download and doesn't try to install additional programs during installation, which is always nice.
Both 32-bit and 64-bit versions of Windows 10, 8, 7, Vista, and XP are supported.
16- Free PC Audit (Free)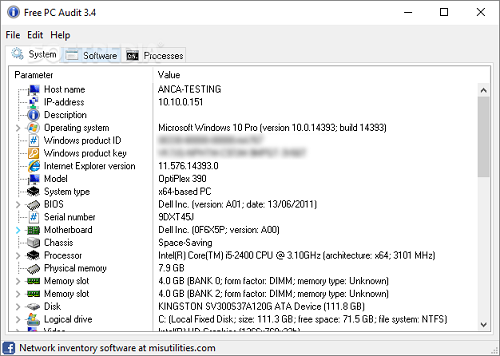 Free PC Audit includes all the features you'd expect to find in any system information utility, including the ability to save a report as a simple text file.
For example, you can see information about all hardware, such as motherboard, memory, and printers. Also, Free PC Audit displays the key and id. of the Windows product, a list of installed software and all running processes, among other things.
17- MiTeC System Information X (Free)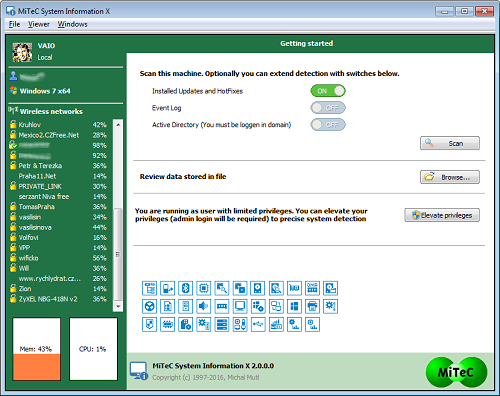 MiTeC System Information X is free system information software that is licensed for private and commercial use. The tool is portable, easy to use and can create a summary report.
Among many other categories, you will find all the standard details like audio, network, and motherboard, information. More specific information can also be displayed, such as drivers and processes.
MiTeC System Information X can be used with Windows 10 to Windows 2000, as well as Windows Server 2008 and 2003.
18- Sidebar Diagnostics
(Free)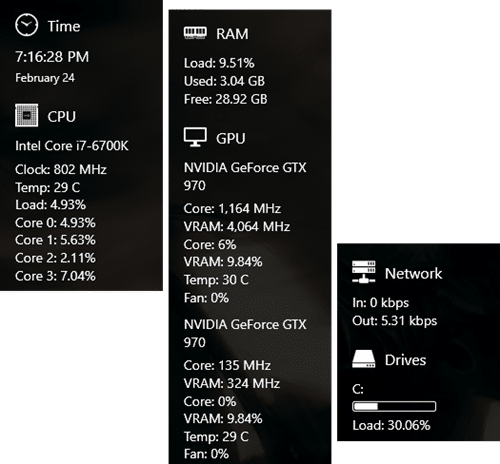 Sidebar Diagnostics allows the display of a sidebar that shows computer diagnostic information. It allows you to display the date, the time, but also a whole lot of information (frequency, load, temperature, etc.) on the processor (CPU), the random access memory (RAM), the graphics card (GPU) as well as on the hard disk(s) present in your computer. It is a software which must be used by all those who wish to know in real time the performance of their computers.
19- Rainmeter (Free)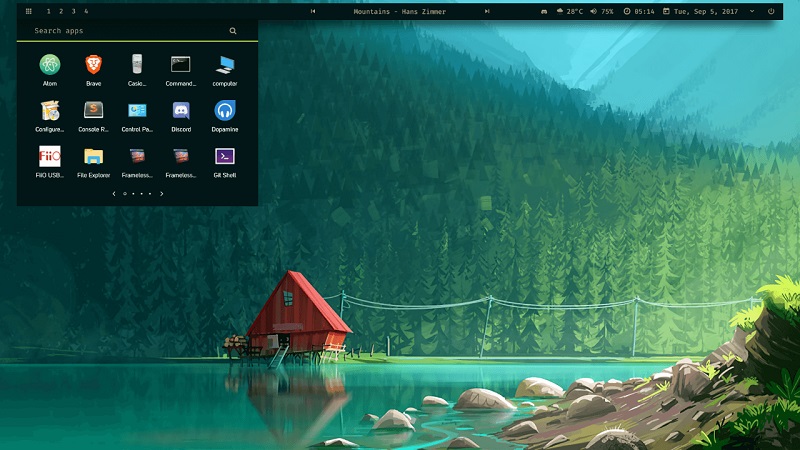 This temperature monitoring software promises to be the right choice to keep a constant eye on the CPU load of your PCs. Rainmeter comes with some basic starter skins although the majority of its series is made up of the skins you have on your system. It is also famous for its very limited hardware resources and works best on all computers using Microsoft from Windows 7 to Windows 10. But the greatest thing about this tool is that it is customizable. It allows you to design and modify your skins in a language that is both clear and easy to understand. Beyond software, it is seen as a Windows customization toolbox .
20- MotherBoard Monitor (Free)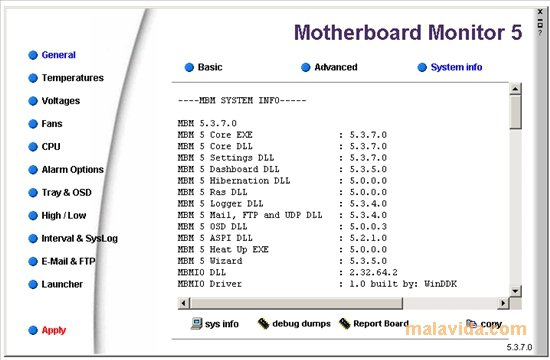 MotherBoard Monitor the software that tells you everything about the temperature of your computer's processor: voltage, the status of its fans... It offers enough adjustment possibilities, which makes it an excellent tool for "Overclocking". You are guaranteed to be notified when the thermal level of your processor exceeds a certain predefined threshold.
21- CPU Monitor and Alert (Free)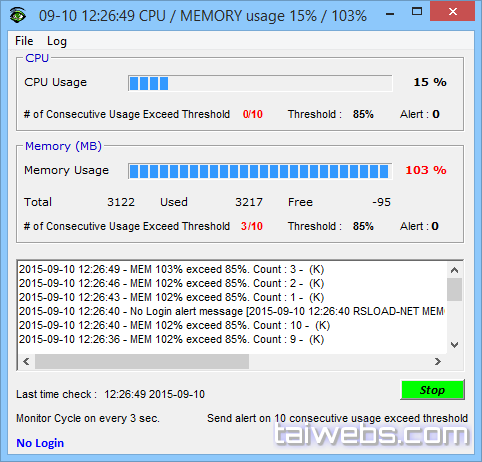 CPU Monitor and Alert stands out with its configurations of various categories of alerts besides its ease of use. It serves many types of signals including SMS, e-mails and sounds. This is necessary to warn the user when the CPU load level of his computer is high. It is a system that also makes it easy to monitor memory usage. It results in the sending of alerts relating to the processor load to a specific e-mail address.
We recommend CPU Monitor and Alert because its monitoring features are customizable. In other words, this software offers you several control options during its configuration. You can set SMS, email and sound notifications in hour interval (1 or 2.3…50..200..xxx). Also, is it possible to limit the sending of SMS/day or to authorize not to send an alert in a time slot.
Finally, CPU Monitor and Alert is a handy monitoring program. In fact, when the configured threshold is reached by the processor, you automatically receive an alert message depending on the signal mode chosen. It is then important to enter your e-mail address, password and telephone number.
22- Quick CPU (Free)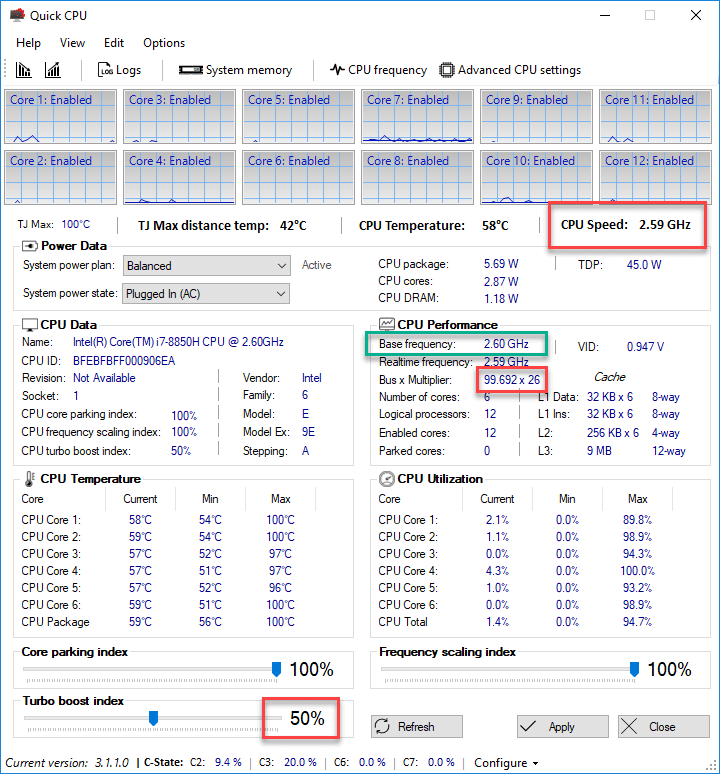 The latest version of this pc temperature control software shows how outstanding it is in CPU performance and power consumption. Quick is a well-thought-out program for monitoring temperature, as well as key PC processor parameters such as:
temperature, power, voltage and current

the parking of the heart with the possibility of adjustment

CPU frequency scaling with possibility of adjustment

system memory, Turbo Boost it possible to adjust

the C-States, Speed ​​Shift FIVR Control and many more tweaks.
It promotes power plan management with all kinds of settings changes (enable, delete, import, export power plan…). The other strong points of this software are summarized in:
performance graph for each core (shows if the core is active or parked)

real-time counter to show the number of active and parked cores

indicators and configuration of the C-State residence in real time

real-time CPU speed and usage

system memory profile

system output power

support for system power state settings (AC/DC)

system power plan support…