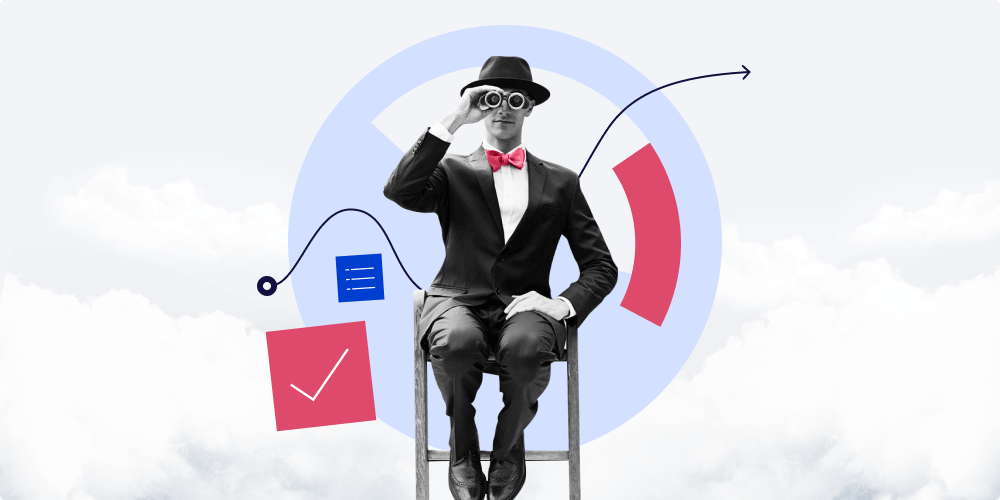 E-Learning is no longer a privilege reserved for large companies, as there are now many affordable and even free services and solutions for employee training. However, even though there are free workarounds, small businesses willingly invest in training management software.
In this blog post, we are going to review five popular LMS platforms for online business training.
Best online training platforms and tracking software for SMEs – at a glance
iSpring Learn

I will teach

LearnUpon
Litmos
TalentLMS
The five LMSs presented in this study are cloud-based solutions. "Cloud-based" means that a system runs on the web and does not require a setup procedure. In general, cloud solutions are adopted by those who want to start working immediately and avoid a long implementation.
Also, all LMS platforms are very intuitive, mobile-friendly and support different types of content. In our analysis, we will focus on their distinctive characteristics and define use cases for each platform.
1. iSpring Learn
Rating: 4.7 / 5 – 91 reviews ( Capterra )
The promise of the supplier: " A fast LMS for your critical project ".
The iSpring Learn Dashboard
iSpring Learn is an easy-to-use, cloud-based LMS platform for teaching and assessing employees online.
What differentiates iSpring Learn from its competitors is iSpring Suite , an eLearning software integrated with the LMS . Unlike the built-in course builders that some LMSs have, iSpring Suite offers capabilities beyond embedding videos from YouTube and creating simplistic text-based courses. With its help, you can build a high-end interactive eLearning with advanced assessments, video lectures , and communication simulations.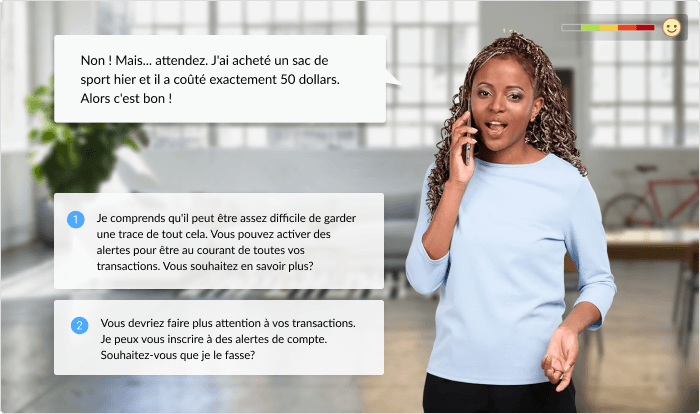 Example of training content easily created with iSpring Suite
The result can be uploaded to the system directly from the editor with two clicks. And because the platform and authoring toolkit were originally designed to complement each other naturally, you get detailed content and user reports.
Price :
iSpring uses a per active user pricing model. This means that you can register an unlimited number of users, but a user is considered active if they have logged in at least once during a billing period. iSpring Learn's plans range from $3.66 per active user per month for 100 users to $2.82/user/month for 500 users. A custom plan can be offered if the number of users is more than 500.
All plans include all LMS features. Additionally, the price includes at least one license for iSpring Suite, an eLearning authoring software for creating quizzes , dialogue simulations and videos.
What are customers saying?
Real reviews from iSpring Learn users. Source: Capterra
Summary :
iSpring Learn is the solution for when you need to set up corporate training easily and as quickly as a day.
With its simplicity and pricing for active users, the LMS is suitable for lifelong learning as well as occasional, one-time use. With eLearning authoring software (plus, a mobile app for learners and excellent technical support), iSpring Learn is a full-fledged environment to upgrade your employees, partners and customers.
2. I will teach
Rating: 4.2 / 5 – 108 reviews ( Capterra )
Vendor Promise: " Align your organization's training needs with those of your learners through an LMS platform that uses learning-specific artificial intelligence algorithms to produce more in-depth and effective learning experiences . "
Image credits: Docebo
Docebo is a flexible and scalable LMS platform that offers a complete enterprise learning solution.
Two of the features of Docebo that one notices right after signing up are its white label options . In most LMSs, customizing pages is a privilege. In Docebo, you can customize literally everything: from the background of the registration page to the look of a course catalog; you can even set your logo and colors for their mobile app.
In addition to visual customization, Docebo also offers deep localization . Available in 40 languages, it benefits international businesses and corporations that need to train employees around the world. You can notice that some localizations give the impression of having been translated by a machine. However, once you have this basic translation, you can upload your own language model and improve it.
Another strength of Docebo is Coaching and Sharing, an informal social learning solution that encourages the creation of user-generated content. Employees can share their ideas and best practices by contributing to channels through presentations, guides or video instructions. Learners can also ask questions and get answers from other users or internal experts in a similar way to a help desk: Experts have access to a list of open questions and can answer them.
Price :
Docebo's pricing plans vary depending on the number of learners, features needed, and services provided. According to FindTheLMS , annual pricing starts at $2,000 and goes up to $500,000. You can only find out the exact number by contacting the supplier.
What are customers saying?
Real reviews from Docebo users. Source: Capterra
Summary :
With the capabilities of its LMS platform, Docebo deserves to be on your shortlist for choosing training management software for your business. At the same time, technical sophistication also brings complexity. While some Docebo customers are happy with its rich functionality, others are disappointed with the support provided by the vendor. Therefore, if you are considering using Docebo, you will probably need to allow extra time for a learning curve.
3. LearnUpon
Rating: 4.9 /5 – 69 reviews ( Capterra )
The seller's promise: " Learn the way it should be. " Train your employees, partners and customers with LearnUpon's LMS. Manage, track and achieve your learning goals – all with a single, powerful solution .
Image Credits: LearnUpon
LearnUpon is a versatile platform that can be used for both internal employee training and external partner training.
The designers at LearnUpon have done a great job because the interface of the platform seems to be neat and user-friendly , so you'll probably experience most of the capabilities of the platform without any training. At the same time, each client has a personal relations manager who takes care of any problems that may arise.
Although the company provides its customers with top-notch support at all levels, the functionality of the platform correlates with the pricing plan . So if you start with the basic package – which costs up to €599 (~$663) per month – you won't get the features like gamification, assignments and blended learning opportunities, only available on higher plans.
Another feature easily implemented without issue in LearnUpon (but depending on the plan you have chosen) is the ability to easily switch between learning portals . This allows you to create and customize individual learning environments for different types of learners – employees or partners – or organizations.
Price :
A basic LearnUpon plan costs €599 (~$663) per month for up to 50 active users. Upgrading the plan increases the number of users and the features available. So, at €999 (~$1106) per month, you can create two learning portals, incorporate blended learning, use gamification , attribution, and e-commerce features, and have up to 250 users. For €1,699 (~$1873), you can also count on a few more integrations and more authorized users.
What are customers saying?
Real feedback from LearnUpon users. Source: Capterra
Summary :
LearnUpon receives overwhelmingly positive feedback from its customers, and almost everyone mentions the platform's user-friendly interface, sleek design, and superb customer support service.
For some small businesses, their plans may seem expensive, and they probably won't be able to afford it; otherwise, it's a great solution for training employees, partners, and extended enterprises — well thought out, simple to get started, and easy to use for both admins and users.
4. Litmos
Rating: 4.2 /5 – 238 reviews ( Capterra )
Vendor Promise: " Training in the moment. #1 training platform for customer-focused businesses .
Image credits: Litmos
SAP Litmos is a cloud-based LMS platform designed to quickly launch, deliver, and track on-demand training for thousands of learners. It is also an admin and learner friendly system as its design is nice and the interface is intuitive.
SAP Litmos has created Litmos Heroes, a huge marketplace where you can access over 15,000 learning resources available ready to use. The courses are carried out in a reduced-size video format (5 to 20 minutes), encouraging learner involvement.
Coupled with a built-in editor that lets you create simple eLearning content, it's a good choice for companies that don't have an instructional designer or want to save both time and money. by producing their own training content.
Price :
SAP Litmos offers two pricing packages. One is the actual LMS billed per user per month, and the other includes access to the Litmos Heroes course collection.
For those looking for an LMS only, the price will be $4 per user for the 150-500 tier or $6 for the 500-1000 tier. If you have less than 150 users per month, you should choose the plan with their course library ($15 per user). And, of course, there are custom plans for those with more than 1,000 learners per month.
What are customers saying?
Real reviews from Litmos users. Source: Capterra
Summary :
While some customers seem unhappy with the support provided by the SAP Litmos team, others find the platform intuitive and very easy to use, so actual support may not be necessary. Indeed, for this review, we gave the LMS a short trial and figured out how to use it in no time.
Of course, some problems can only be discovered after real use, so it is a rule of thumb when choosing an LMS platform to try to reach current customers and learn about their experience.
5. TalentLMS
Rating: 4.6/5 – 318 reviews ( Capterra )
The seller's promise: " The fastest path to better training. " A super easy, cloud-based LMS software to train employees, partners and customers .
Image credits: TalentLMS
While all of the LMSs on this list are pretty user-friendly (except maybe Docebo), TalentLMS seems to be stepping up a gear. After signing up for a trial, you're greeted with a well-designed guided tour that walks you through the first steps and makes you feel comfortable with the platform's main features.
This LMS platform is also distinguished by the flexibility of the gamification parameters . TalentLMS' gamification engine allows you to add gaming and competitive elements where appropriate, and configure to meet specific use cases. For example, you can create hidden bonus content that is only accessible to learners who have reached a certain level.
TalentLMS developers have also worked on integrations of many useful tools. There are over 200 integrations with third-party services : Zapier, Shopify, Salesforce, WordPress, Slack , Zendesk, GoToMeeting, Trello, PayPal, Stripe, and many more. This is a real plus for those with a rich environment of different services, because you won't have to pay extra to link everything together.
Price :
To start, TalentLMS lets you choose whether you want to be charged for the total number of registered users or for active users per month. Then you can also choose to be billed monthly or annually (annual is cheaper).
Plans range from $59/month for 40 enrolled learners to $429/month for 1,000. For comparison, 40 active users will be charged $129 per month, while for a thousand there is almost no difference – it's $479/month.
Also, if you want to start small, you can try their free plan. This allows you to have only 5 registered users and 10 courses on the learning portal, it's not much even for the smallest companies, but enough to get your feet wet.
What are customers saying?
Real feedback from TalentLMS users. Source: Capter
Summary :
TalentLMS does not tie its features to your payment amount, as all plans include their basic features. This means that even the smallest business will not feel like Cinderella compared to large corporate clients.
Along with its ease of use that lets you get started quickly without any assistance from success managers or prior training, TalentLMS is a good choice among employee training and tracking software.
Conclusion
Here is the bottom line for choosing online training platforms and tracking software. As you've probably noticed, despite many commonalities like the ease of use of online services, each product has a unique set of features, services, and pricing plans.
We advise you to try them with a free trial version to see how each LMS platform meets your specific needs and find the solution that best meets them.