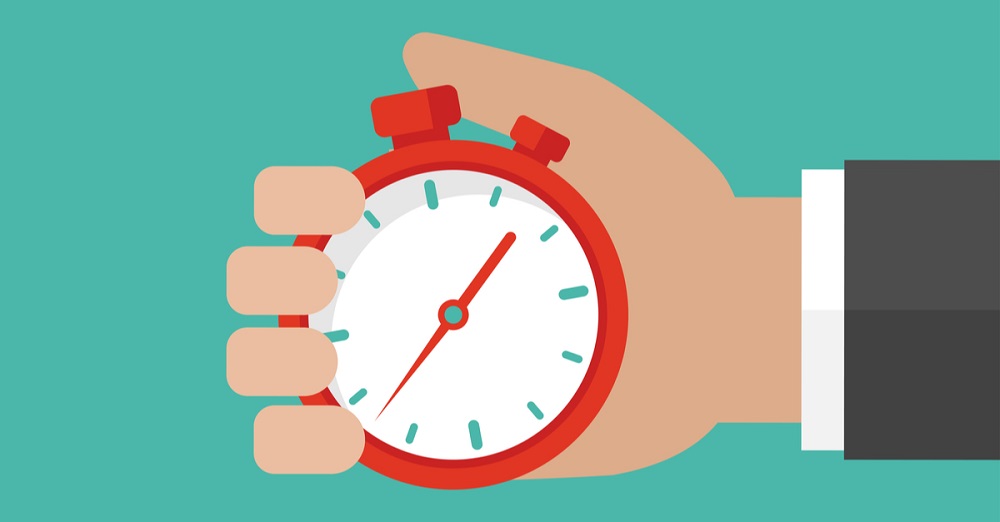 Good organization and proper functioning of services remain the only keys to a company's success. In this context, providing the human resources department with time management software or tools is essential. From the establishment of the various activities through the management of the schedules of each employee or leave, a clocking software is the perfect tool to have for a regular follow-up of the activities of the company. However, there are many clocking software models available on the market that meet the needs of companies according to their personnel and size. Discover in this article our selection of the 7 best tools and clocking software for business.
1- Open Time Clock
Let's start our roundup of the best time clock tools and software for business with this Open Time Clock app which is available for free on Play Store. It was put on the market in January 2017 and undergoes regular updates. This means that it is an application that meets the current needs of companies.
This clocking application is intended for all kinds of companies regardless of their size or human resources. The number of users and employees is unlimited. It is a software that ensures the score on arrival and departure as well as the calculation of wages. Open Time Clock is specially designed for business owners, payroll managers, HR management department and accountants. This tool is equipped with a leave request and validation system, shift monitoring and technical support available 24 hours a day.
It should be noted that this tool is not open source although being based on the net. There is a paid version that offers other very advanced features like employee facial recognition and reporting.
2- Time Clock MTS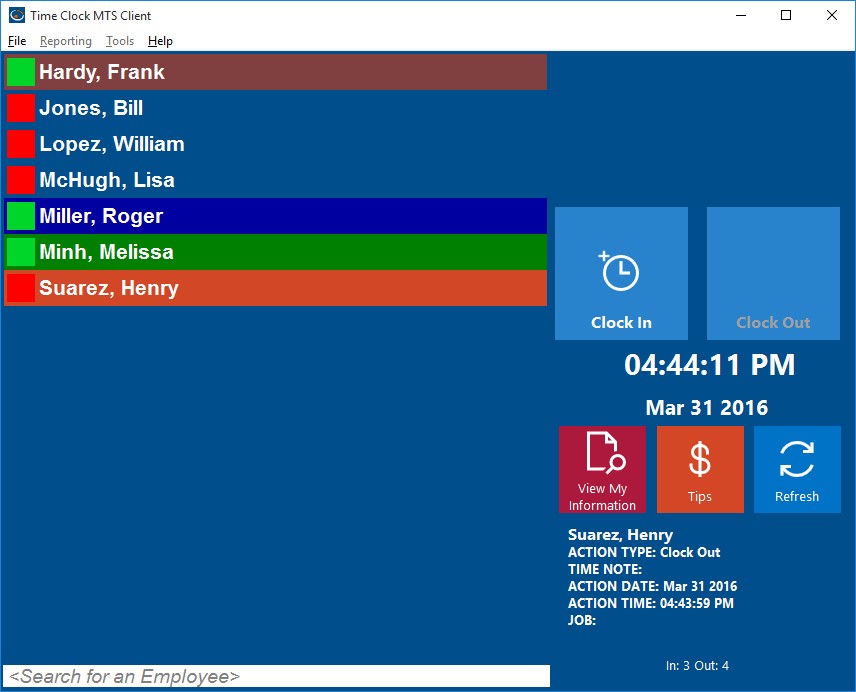 If you are an entrepreneur looking for a perfect tool for the daily monitoring of your employees' arrivals at work as well as their departures and even the tasks that occupy them during the day, you have what you need with Time Clock MTS . We are talking here about an on-promises software, usable only on Windows. It is suitable for any large, medium or small business. It is software that can be used on a single computer as well as on your own network. It allows you to manage the arrivals and departures of your employees.
In order to fully play this role of pointer for employees, it is equipped with a biometric recognition system. It provides payroll management and timesheet management. It also allows a good follow-up of sick leave, holidays as well as a follow-up of employees. Time Clock MTS also exists in a paid version which gives you the right to very detailed employee attendance reports, the possibility of calculating overtime and the possibility of having up to three users.
3- CKZ Time Clock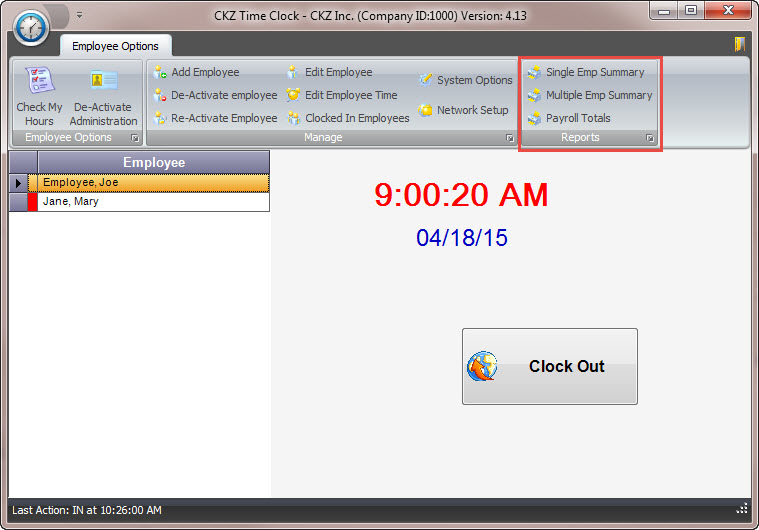 Like Time Clock MTS, CKZ Time Clock software is a time management and clocking tool on Windows. This software, like the previous ones, manages:
personnel records;

attendances;

paid vacation ;

vacations.
It also allows checking the working time of each employee and real-time monitoring of all collaborators. However, it should be noted that this application exists in 2 versions: one paid and the other free. The free version only allows tracking of 3 employees. If your company is large, you will need to subscribe to the paid version to take full advantage of this software.
4- TimeTrex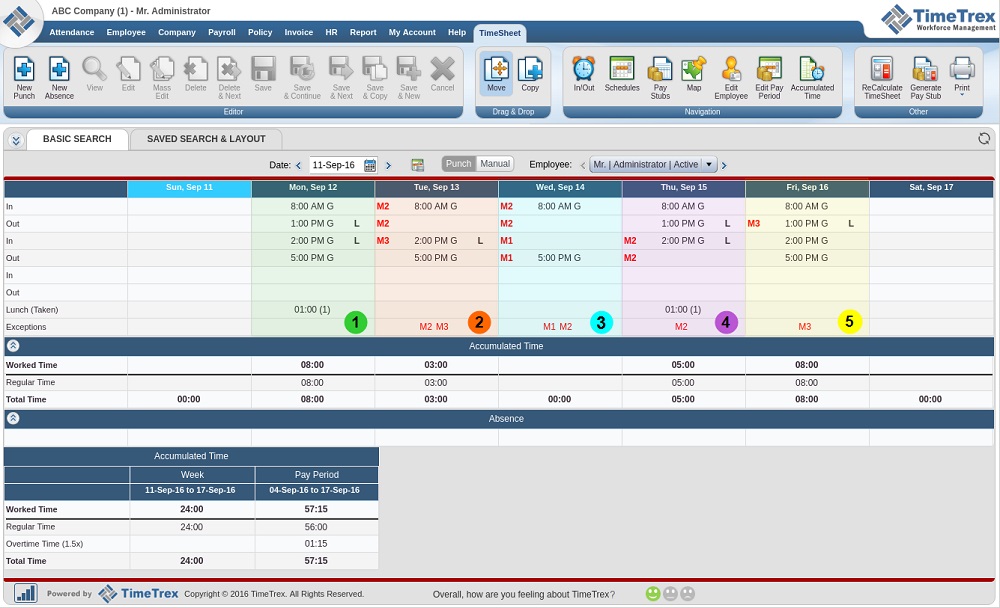 Whether you have a small or large business, this time attendance software is for you. It is an open source time management tool. Unlike CKZ Time Clock, the TimeTrex takes unlimited staff and users even though it is free. You can therefore install it on all types of systems: Linux, Mac or PC. The TimeTrex makes it easy to plan your employees' working hours, good management of their presence (arrival and departure) without forgetting a follow-up of days off and overtime. This application also makes it easier for company accountants to manage payroll and calculate taxes and duties . It finally has an option of automatic transfer of wages.
5- SwiftTime by Soniga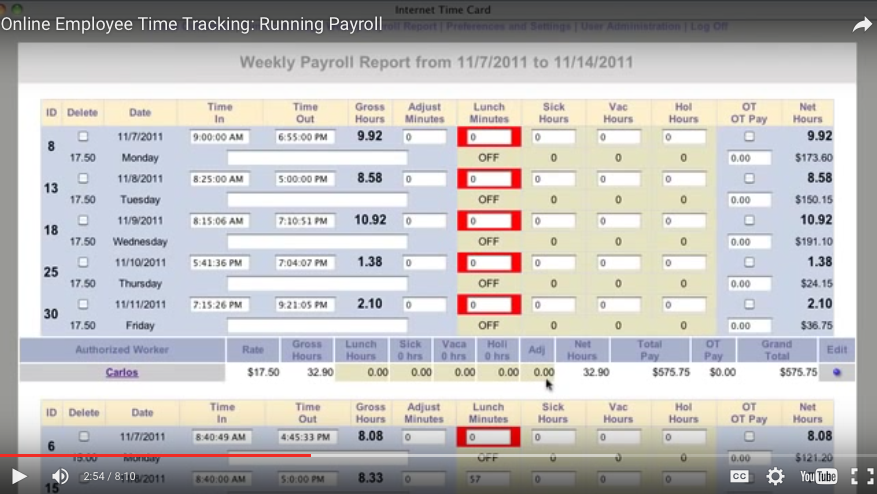 SwiftTime by Soniga employee time attendance software has a simple and easy to use interface. As you might expect, it ensures the clocking in and out of your employees, the tracking of hours and facilitates the management of leave requests. It is the perfect companion for human resource managers in that it makes their job easier. Indeed, this software has a feature that allows it to check the availability in terms of hours off and to reject certain requests when the limit is exceeded. It is a free software that can accommodate up to 15 users. If your staff exceeds this number, you can subscribe to a paid subscription, the cost of which is $10 per month.
6- Calamari
The primary mission of the designers of this tally software is to facilitate the management of human resources for entrepreneurs in the development of their activities. Indeed, Calamari allows SME entrepreneurs to better focus on business growth strategies in that it supports the effective management of employee attendance. It must simply be said that this is an excellent tool for managing attendance and leave. It provides the contractor with frequent reports in relation to the monitoring of employees.
This software also provides timesheets for each employee on a regular basis. It is available in several languages, namely: French, English, Polish, German and Spanish. It is available on Play Store and also comes in a paid version with several other innovative features.
7-BambooRH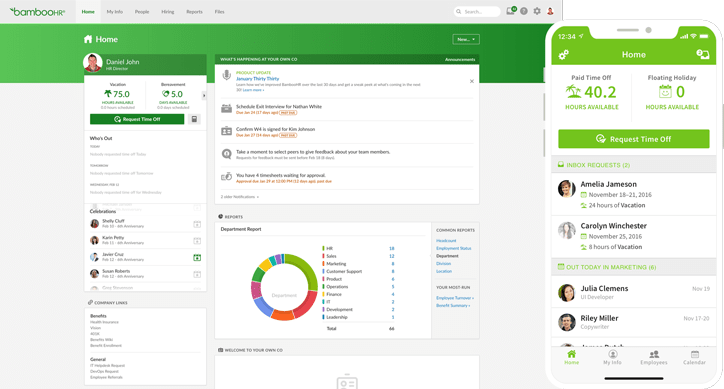 The BmbooRH software comes to give a sigh of relief to human resources management services. It is a software that helps them to manage all operations related to human resources. It is suitable for all businesses regardless of their size. It helps in building a database of employee profiles that can be viewed and edited at any time. It is a software which also makes it possible to manage the working time of the employees.