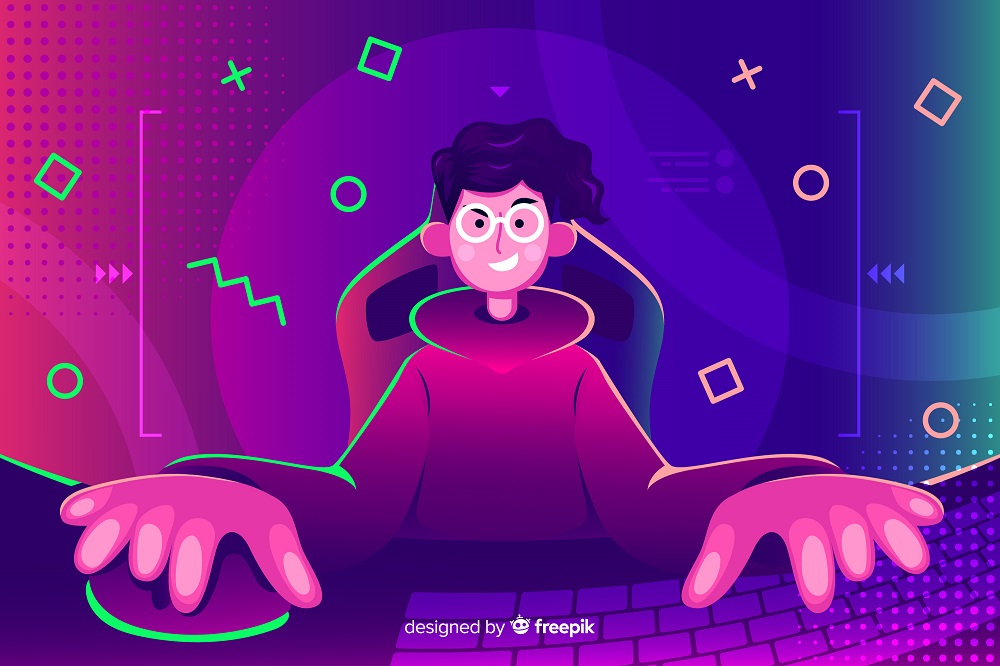 via Freepik
In 2018, more than 190 billion video games were downloaded worldwide. This is proof that this industry is experiencing rapid growth day by day. Similarly, the development of mobile devices has given another boost to this industry where they are more and more efficient and adapted to a unique experience. It is now possible for a video game enthusiast to start creating his own video games in 2D or 3D thanks to the many free software for creating video games available on the market. Without even having programming skills or without being a graphic design pro, it is now possible for anyone who wants to create a video game and put it on the Apple Store or Play Store. Here is a selection of the best free video game creation software for you in 2021.
1- Unreal Engine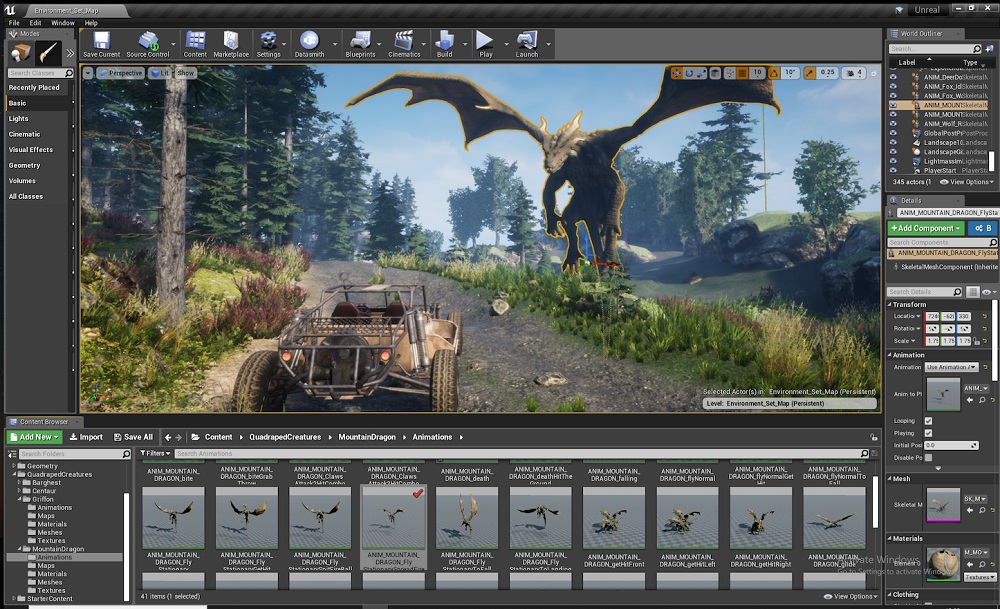 Let's start our list of the best free software to create a video game with the most advanced 3D creation tool in the world: Unreal Engine . This tool offers anyone who wants to develop their own mobile game in real time for Android or iOS, PC or consoles. It comes in the form of a state-of-the-art engine and editor. Indeed, this tool offers photorealistic rendering, realistic animation, physics and very dynamic effects.
In addition, if you have no knowledge of coding, Unreal Engine offers you more than 100 hours of tutorials on its site and animated trainings. You will also benefit from complete reference documentation, assistance from the community as well as educational guides to create your game. It should also be noted that downloading this tool is completely free. However, the publisher will benefit from 5% on your sales revenue if your game earns you more than 3000 euros per month.
2- Construct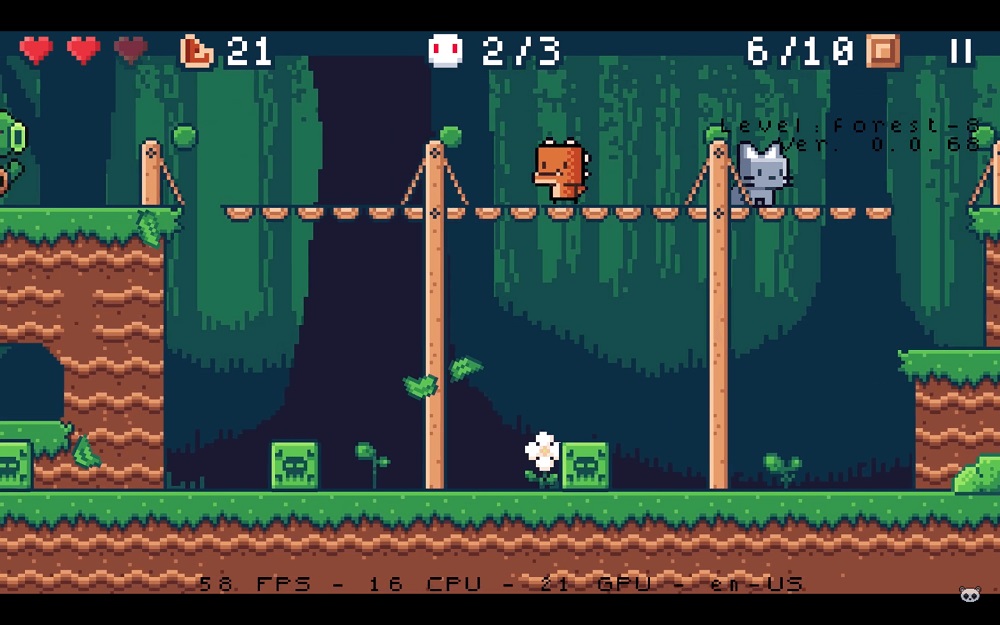 Construct is the game editor you need if you have no programming knowledge. This software is designed for creating 2D video games. Being a free tool, it allows you to take your first steps in creating HTML5 video games thanks to its simple and very intuitive interface. This software has many features and other extensions to let you have a clean and salable rendering. Among its extensions you have the addition of particles, the addition of sprites, predefined movements and the possibility of directly managing the audio track. Nevertheless, Construct also offers a paid version with more advanced features like the ability to create multiplayer games.
3- Lumberyard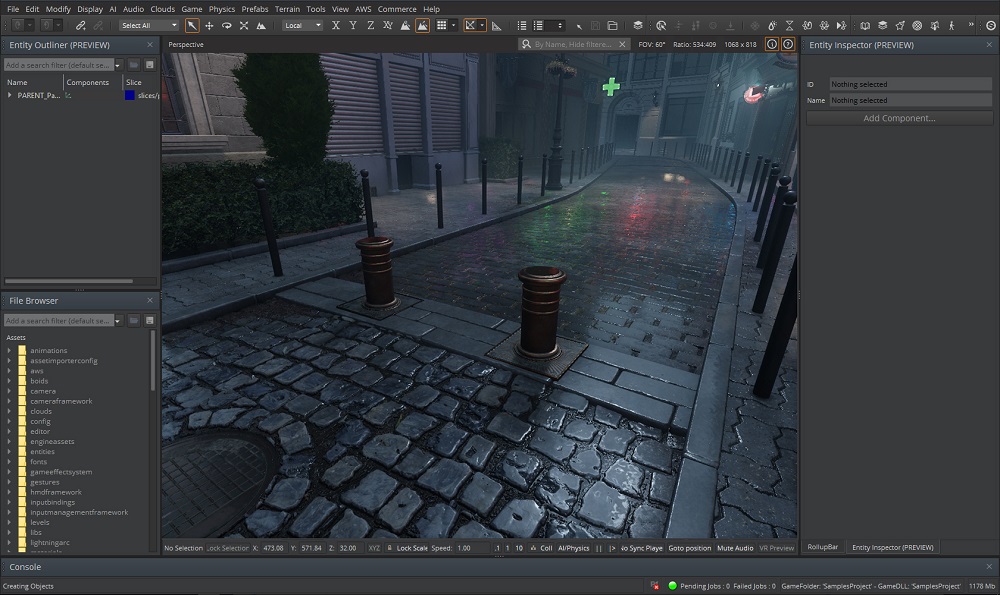 Lumberyard is a free game creation tool launched by Amazon. This tool offers assistance to its users from the beginning of the project to its design. Indeed, it provides them with several tutorials whether they are novices or experts in programming. Similarly, to support its users in their video game creation projects, Lumberyard also offers a collection of examples of downloadable games on which the user can base himself to design his own project.
This video game creation tool is cross-platform. Totally free, this tool integrates with Amazon Web Services and allows you to host your creations on Amazon servers. It should be noted that the firm has no seat rights on your product or any revenue sharing formula. You simply have a duty to pay for the AWS services used.
4- GameMaker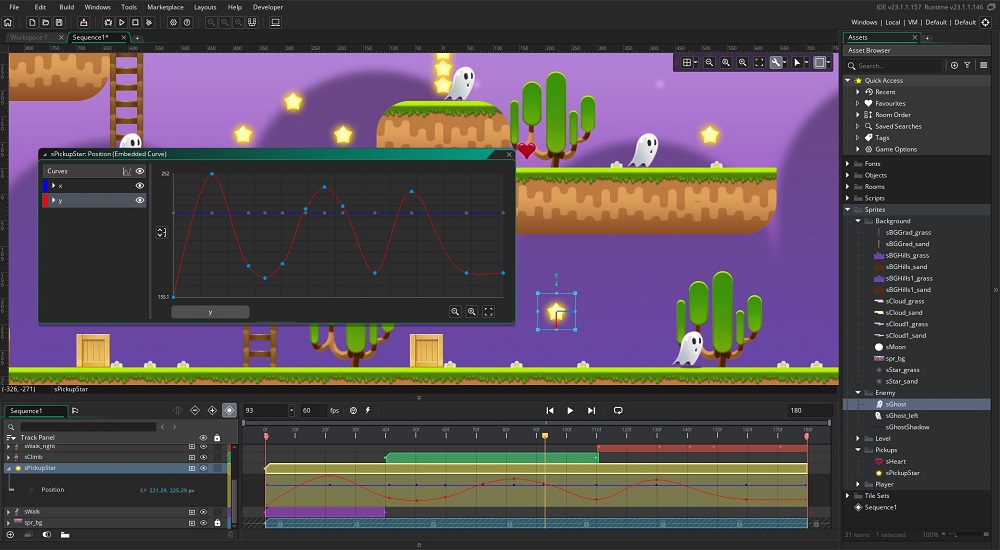 Like the Construct software, GameMaker is a software that is only used to design cross-platform 2D games. This tool is available on Windows and iOS. However, its free version only allows testing under Windows, but requires a subscription to export these games under iOS, Android, MacOS, for the Web, Wbox One, Linux and on Playstation. This software is equipped with powerful functions and tools to manage paths, objects, sprites, events and animations.
5- Cocos2D-x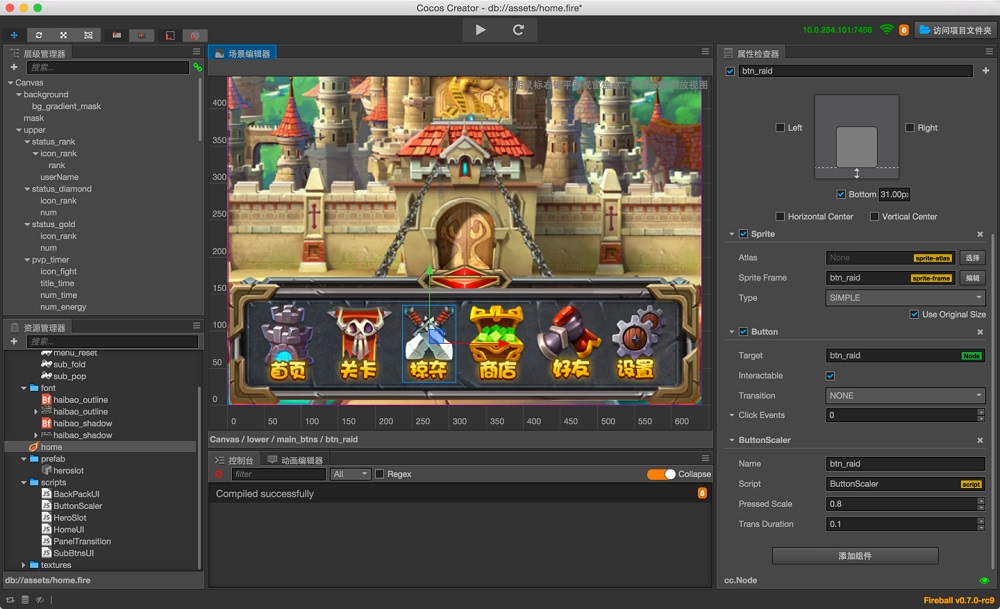 Cocos2D-x is more than 1.4 million video game developers who use the services of this video game creation tool. It is an open source cross-platform video game development tool. It allows the design of video games in 2D and 3D. It is equipped with revolutionary features like GUI, physics, graphics rendering, network and audio. Many people use this tool to create interactive applications or games. This tool deploys on Windows, iOS, MacOS, HTML5 and Android systems.
6- CryEngine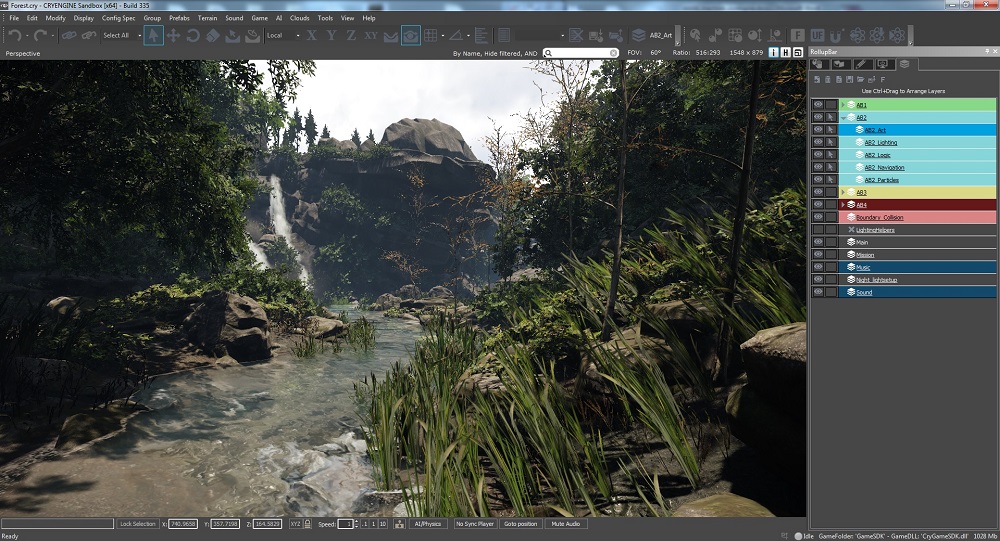 What video game enthusiast does not know Far Cry, the Snipers: Ghost Warrior or the Crysis series? Indeed, they were all created from CryEngine. CryEngine is one of the most powerful tools for creating online video games. It is a tool that concentrates within it many tools that can allow you to create entertainment experiences of international standard. You will find for example the WYSIWYG functionality, the character animation system, a material editor and many more. Being a free tool to create video games, CryEngine operates under the royalty system of 5%. However, below an income of $5000, you will enjoy this app for free.
7- Godot Engine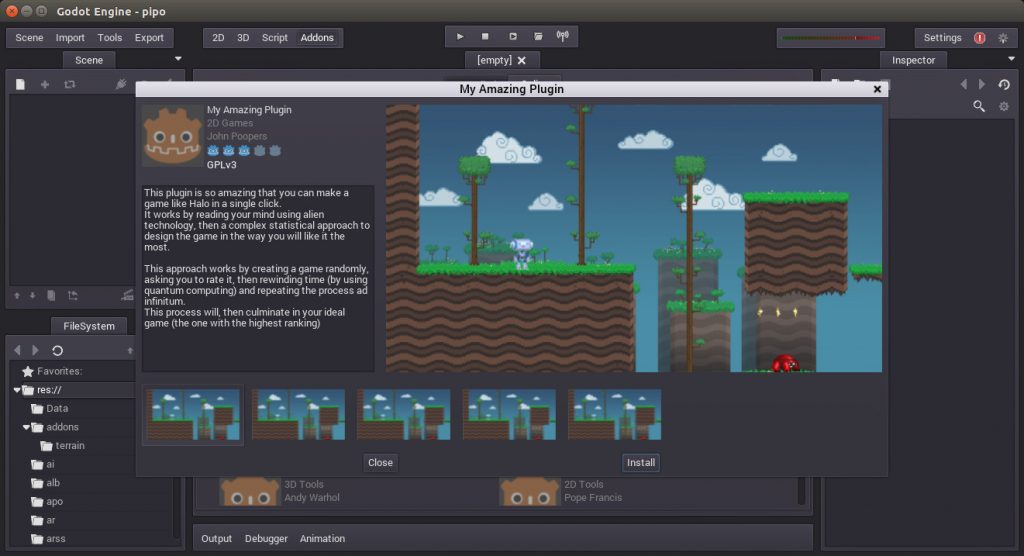 Godot Engine is a video game creation tool for professionals who want to work with 2D or 3D animated sprites. It also offers an animation editor with timeline and many tools for managing dynamic shadows, lights, antialiasing and post-processing. It is an open source tool that can be used under Windows, Linux or MacOS operating system as well. Godot Engine allows developers to design games that can be used on Windows computers, Linux, Android and iOS devices. These games can also be used online in HTML5.
Here are the best free software for creating a video game. You will certainly find the one that suits your needs whether you are a beginner or a professional developer.