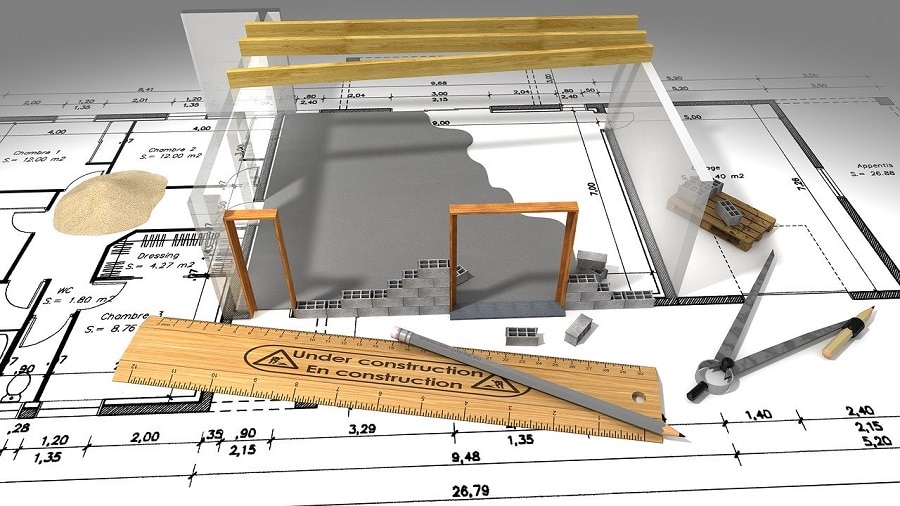 They are becoming more and more indispensable in the field of architecture. Nowadays, architectural software is no longer just a powerful ally of architects. To stay in tune with the state of the market and manage customer requirements, every professional uses it. Professionals agree, but not only. This software can also delight any amateur looking for a tool to design a nice plan while waiting for expert advice. Only, most of these software are in paid version. And, as such, it can cost you a small fortune to have them. It can be so expensive that the stock market for SMEs or even freelancers cannot afford it. Fortunately, some publishers have understood and offered alternative solutions to overcome this difficulty.
1- Kozikaza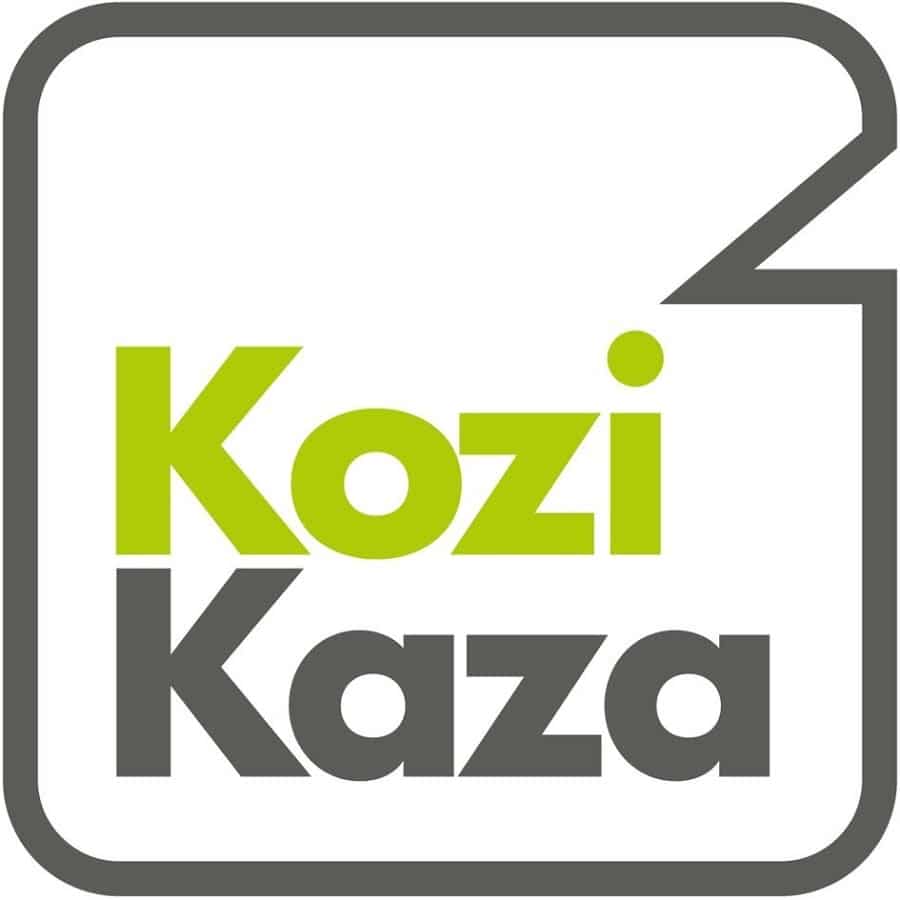 Kozikaza is undoubtedly one of the most used free architecture software. This software is not only free, it also exists online and therefore offers you access from anywhere on earth. On the Kozicaza site, you will have your own account and can meet other members on it and discuss as much as you want about "house". Thus, this site offers you a social network. Moreover, this software is known and appreciated for the fact that it does not only deal with the exterior (walls, windows, stairs, etc.), but also with the interior. You can therefore use it, if necessary as interior design software, to decorate the interior of the house. All this using 3D images.
However, this perfect software for the design of personal habitats is not very suitable for large-scale projects. In the first case, it can be useful for all shapes whether it is a single-storey or multi-storey house. With its easy-to-learn interface, it can be used by both the professional and the novice without prior training. Let's say again that the site gives you access to a range of models made by other members, in case you lack inspiration.
2- Home By Me

Among free architecture software, Home By Me also occupies a prominent place. Indeed, whether you want to make a plan in 2D or 3D, this software will meet your expectations. Several tools are available to help you create your construction project as quickly and easily as possible. With the number and diversity of these tools, you will be able to:
Trace your walls
You easily draw the walls that will make up your house by just a few clicks. In the background is a grid to orient you in your perpendicular and other paths. You also have the option of directly importing a pre-made plan in order to just superimpose the lines. Using your mouse, you can choose the type of stairs you like the most from the catalog available to you.
Furnish and decorate the house
You can also design a furniture and decoration model with this software. From sofas and tables to sanitary equipment, including electronic equipment, you will find a wide range of furniture to bring your future construction to life. For decoration, paint, paneling, wallpapers and many others can go to the walls. Options of tiles, natural stone, carpets, etc. are also offered to give the floor the beauty you desire. At the end, you will be able to walk around your construction using your mouse. You will then be able to offer yourself a 360° virtual tour with the possibility of visualizing the space with the atmosphere (mirror reflection, brightness, etc.) that you like.
This service also has an online community where you can ask questions if you get stuck and get answers. You can also find plans from other users to inspire you.
3- Sweet Home 3D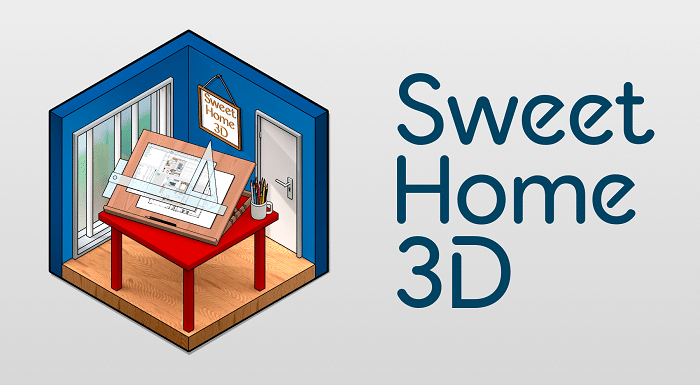 You may have used or heard of this software when it only allowed you to design 2D plans. Now it's not the same at all. Sweet Home 3D now offers all the features you may need to effectively design your construction project. You can now have access to features like:
Draw walls of any shape you want (rounded, straight, etc.)

Realize French windows and other openings in the walls in a very simple way by dragging the mouse

Choose and insert the furniture of your choice by drawing from the catalog available according to the different compartments of your home (kitchen, bathroom, living room, etc.)

Choose and customize the lights both inside and outside according to your taste, also according to the time of day and the geographical location of your construction.

Import images of pre-made plans and build the new one following in the footsteps of the old one.

This does not prevent you from being free to make changes to achieve an original creation.

Then, you can also export and print your project in the version of your choice (PDF, videos, bitmap image).
It still has many features of its own. For example, unlike many other free software Sweet Home 3D offers you the possibility to add text to your plan. This software is available in several languages, including French, and can be used for both exterior and interior design.
4- SketchUp

SketchUp is free 3D architecture software, but also offers a paid version with even more features. This software is compatible with operating systems such as Mac OS 10.14+ and Windows 10+. It is one of the best drawing or architectural design software. Among the software available on the market, the SketchUp offers a variety of extensions (V-Ray, Lumion, PlusSpec, Builder Pro and others) that allow other functionalities to be integrated into the tool in order to produce high-end drawings. range. This software offers a drawing interface and simple and very intuitive features.
5- Blender

If you are looking for a software to make 3D architectural plans, which is free and rich in features, you have what you need with Blender . This software is completely free and is also compatible with Windows, Linux, Mac OS 10.13+. It is an open source 3D creation software. It allows to do all kinds of 3D work namely modeling , simulation, rendering, animation, video editing and many more.
This software, although it is free, is very popular with the best architects, especially when it comes to presenting animated visuals to clients. It is a tool that can be used to make accurate architectural models. Likewise, it should be noted that this 3D architecture software accepts many extensions such as the Building Tools, known to be an excellent tool for creating houses in just a few clicks. You will also find extensions like Archipack which includes a large library of materials, preconfigured designs and many more.
6- pCon Planner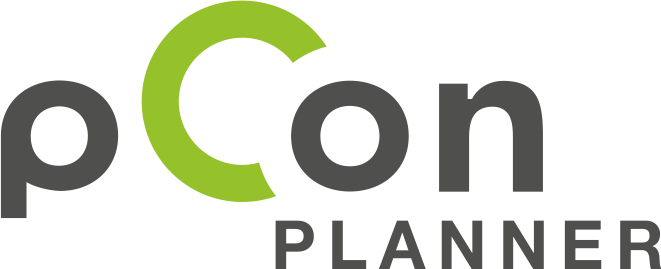 pCon Planner is an easy-to-use software thanks to its intuitive and very functional interface. This software offers, unlike other freeware, four drawing areas in a very well-designed workspace. It is a software that offers you the possibility of drawing as if you were a professional of 3D plans. You can easily insert CAD models in certain formats like SKP, DXF, DWG, 3DS and others. To create your plans, make drawings of structures, decorative elements or furniture of all kinds, you can refer to this software to take advantage of its advantages. Tutorials are also available to help you make better use of it.
This software also makes it possible to create panoramic and interactive presentations of all kinds. You will be entitled to a catalog rich in examples that you can improve and customize as you wish.
7- FreeCAD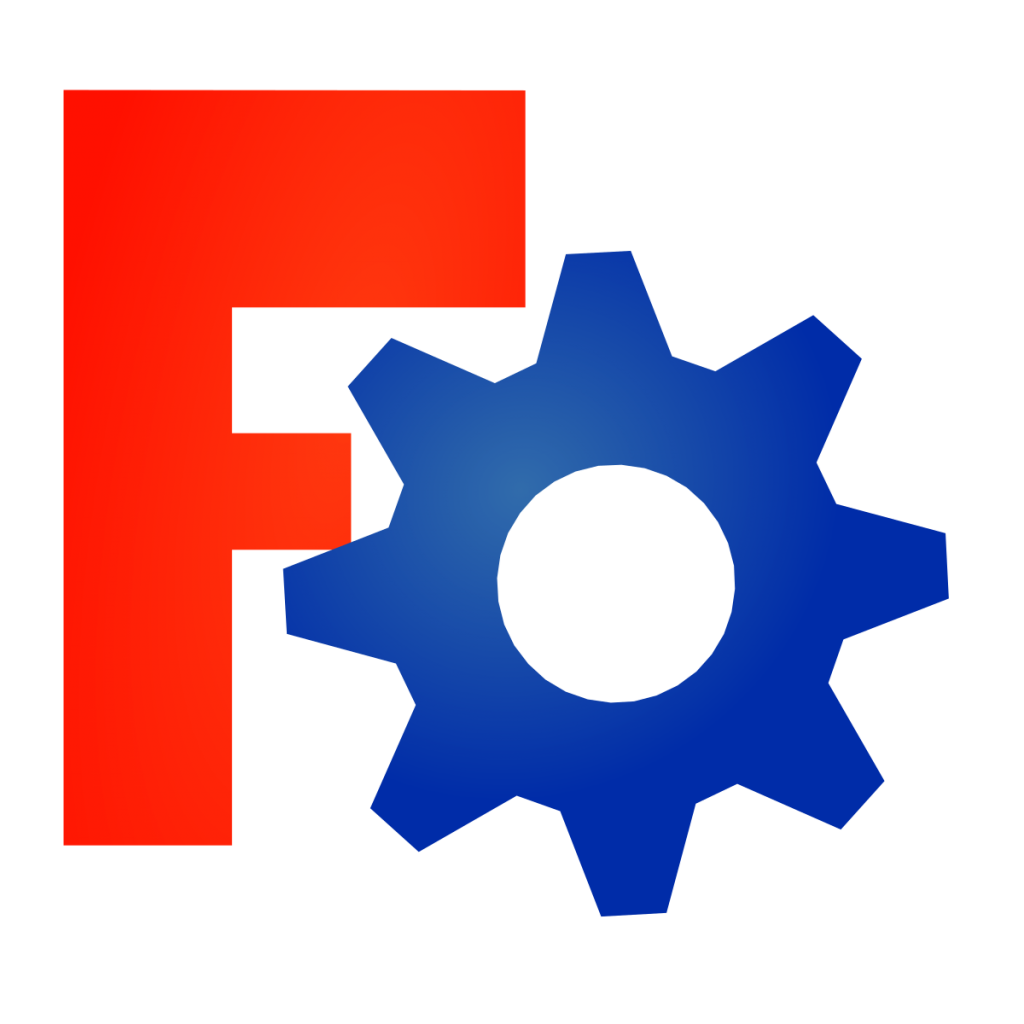 FreeCAD is a free architecture software that accepts many operating systems such as Mac OS, Windows and Linux. It is based on parametric modeling and allows designing real 3D city objects regardless of size. This software is fully modular, as it allows you to add other specific functionalities without modifying the core of the application.
FreeCAD also has BIM functionality. This software is subdivided into several functions, namely the Arch Workbench which includes a large number of basic architecture tools and BIM Workbench which integrates several Arch tools. Although free, this software includes many innovative features that you may not find with paid software. The parametric modeling functionality, for example, allows you to modify all the components just by consulting the history of the models and changing their dimensions. It also offers the possibility of creating floors that curve upwards to become walls.
8- Viacad 2D/3D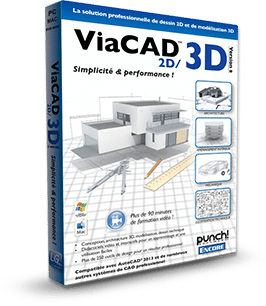 Finally, here is another architecture software, Viacad 2D/3D . This software is also very powerful. With its simple and intuitive interface, it would be easy to use by anyone, both the professional and the one who just needs to do a one-time task with it. It is suitable for any type of project and also offers you incredible features. Even in the hands of the perfect novice, this software can perform feats worthy of professionals. It helps you design plans in 2D as well as 3D.