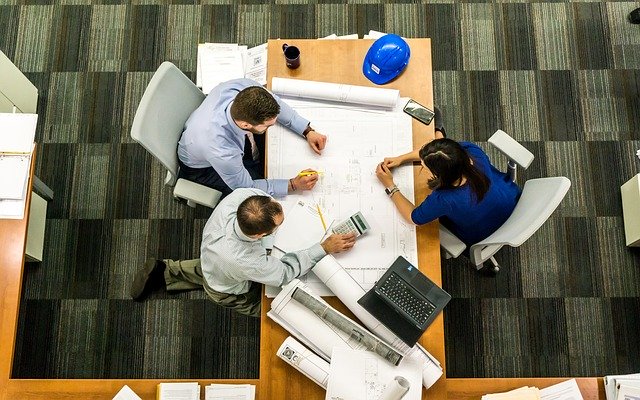 Project management is a very popular mission these days to coordinate and streamline the entire organization of a company. Whether planning the resources put in place to communicate objectives, assigning different missions to each member of the team and managing deadlines, project management makes it possible to coordinate tasks to be accomplished and unite participants at all levels.
However, managing a project can become very complicated, especially if the project manager has to coordinate several projects at the same time and work with different stakeholders at the same time. This is why project management software is welcome to help SMEs. These are tools designed to centralize project data, automate tasks and promote good time management. With project management software, project productivity, performance and efficiency are ensured. To achieve such a goal, it is necessary to choose a software adapted to the needs of the company. That's why we've selected the best free project management tools on the market for you. You will definitely find one that will meet your needs.
1- Monday.com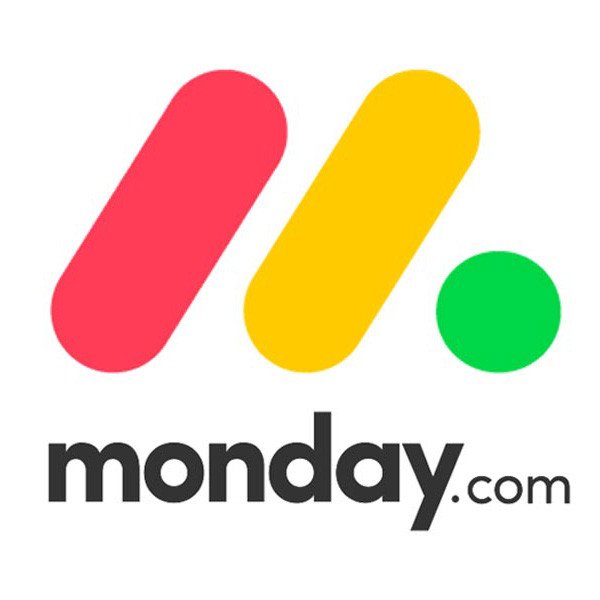 If you're looking for a project management and teamwork coordination tool, Monday.com has you covered . Indeed, this tool is an online software that combines performance, efficiency and productivity. It is a software that allows users to create, plan, organize tasks and follow the progress of different projects in a single space.
Similarly, with this project management tool, the user can integrate members and people involved in the project, because it is a tool that facilitates teamwork. It embeds a variety of features such as task management (prioritization, assignment of tasks to members), setting of objectives as well as management of task delivery deadlines in order to ensure good productivity. Monday.com is also a data storage tool. You can save files directly to your workspace and combine other tools to better manage your projects.
It is a project management tool that is suitable for all kinds of businesses, regardless of size and need. With Monday.com, planning, assignment of specific assignments and time management is done in real time in one place. It is a tool that is available from 8 euros per month per user. However, it offers a 14-day free trial period to test its effectiveness.
2- ClickUp

ClickUp is a great management tool that allows SMBs to better manage their business feeds . This software allows users to properly coordinate the tasks and missions of the various stakeholders on a project. To carry out this mission, the software offers an arsenal of features, among which we have a calendar, a document sharing feature, a reminder of deadlines and a messaging service to exchange with the rest of the team.
With ClickUp, the project manager can easily centralize all information related to the project. It is a software that is compatible with mobile devices (under Android or iOS license), but also with computers (Windows and MacOS). This project management tool is accessible from a monthly subscription of 4.24 euros, with a free trial period to test its various features.
3- Meistertask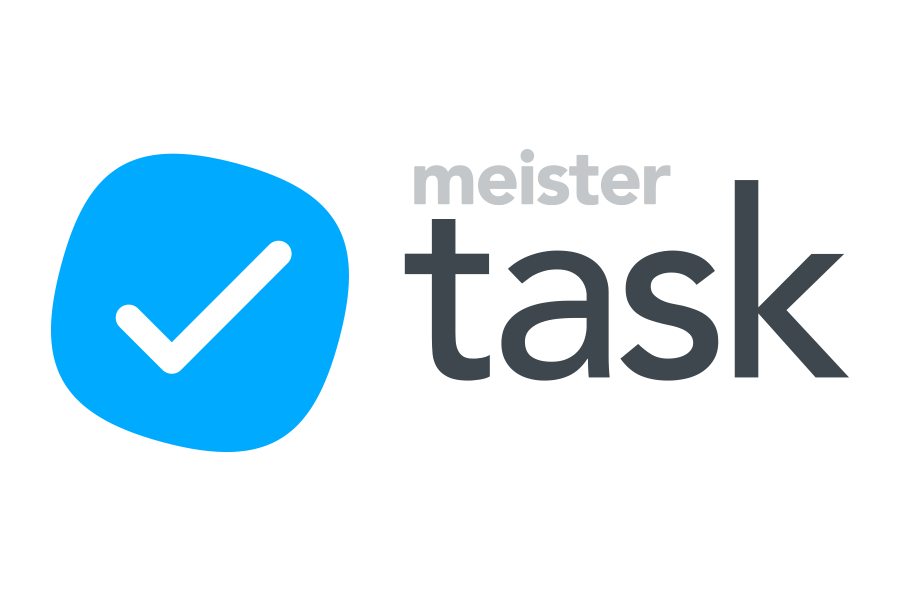 Meistartask is a collaborative tool that can be used to manage different workflows and to drive all types of classic projects. You can use this tool to coordinate a simple static project board, but also to manage software sprints. Indeed, this collaborative tool offers very advanced features to facilitate teamwork, especially teleworking . It offers time tracking tools and challenges.
Likewise, the user also gets unlimited storage and file sharing feature in cloud or SaaS mode. Meistertask can be used on a computer with a Windows or MacOS operating system, but also on mobile devices like iPhone, Android and iPad. Using Meistertask requires a monthly subscription of $8.25 preceded by a free trial period to test it.
4- Paymo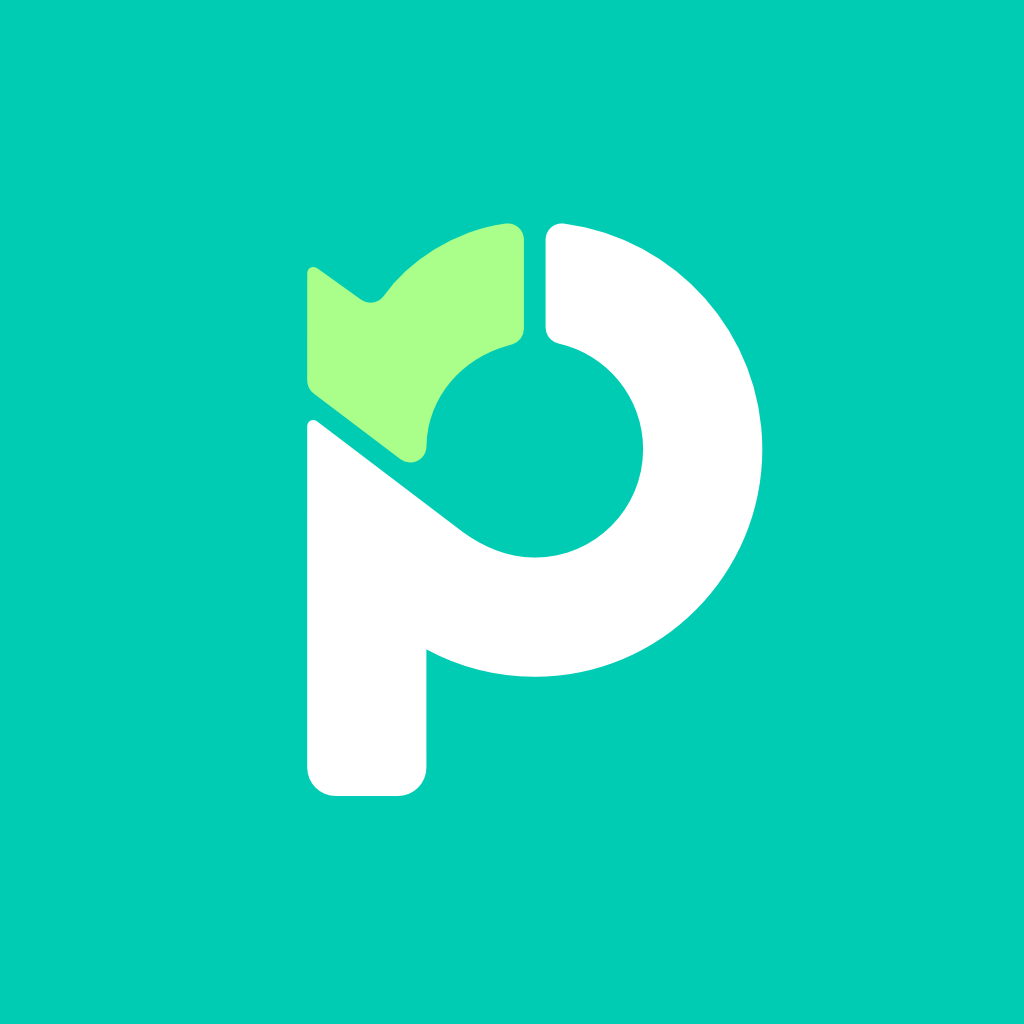 Paymo is a simple and very intuitive project management tool dedicated to companies and freelancers who want to work on several projects at the same time. This collaborative tool allows you to manage tasks in advance, plan them, schedule them and keep track of time. It is also able to ensure the collaboration of a group of participants on the same project, but also the support of the invoicing component . It is therefore an all-in-one tool. It thus allows the user to follow the entire progress of a project from its creation to its completion and the payment of the said mission.
The user has the possibility to assign tasks to each member of his team, to indicate which ones have priority followed by a completion date. Paymo thus allows the project manager or business manager to have a precise and clear view of the workload of employees. With Paymo, the team's conversations and files are centralized and validly replace emails, tables and meeting minutes.
5- Favro

Favro is one of the best project management and teamwork software popular among marketers and project management managers. Indeed, it is a collaborative tool that allows them to create, plan and monitor the progress of projects. It is fully customizable software as the user is able to add other features to achieve their goals.
With Favro, you will be entitled to a team management dashboard, order books and SCRUM and Kanban functions. To make it easier to keep track of each of the tasks assigned to the members individually, the software offers a breakdown function. Likewise, Favro offers a planning board dedicated to each member to draw up their to-do list and to inform the rest of the team of the level of accomplishment of their mission. It should also be noted that the user can integrate this software with other tools such as Dropbox and Google Drive.
6- Fruit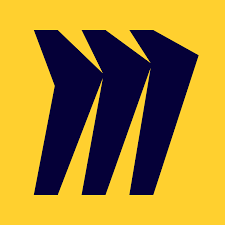 Miro is a collaborative tool that is excellently suited to companies that are working remotely when it can be used internally. This project management software allows the user to integrate their team members and have them work in a single online workspace . It is a tool that allows the realization of brainstorming in the form of a mental map .
Also, it should be noted that this management tool allows you to add files and share them with the rest of the team. To make it easier for users to learn, the software has a predefined framework that can also be modified at will. It can be used on a computer with a Windows or Mac OS operating system, but also on an Android or iOS mobile phone, very convenient for travel. Like previous software, Miro requires a $10 monthly subscription preceded by a free trial period to test its various features.
7- Projector
Projector is a powerful project management tool that easily adapts to your needs. With this tool, you can add or remove functionalities, configure it at will (user rights, lists and others). In addition, it contains all the management methods you may need. You will have the possibility to manage the projects according to the precedence of the tasks, to manage the costs, the risks, to perfectly manage the flow of work . This software is therefore complete: it is not only aimed at planning management like others, but helps to plan everything around the project. Distributed in Open Source, it is a completely free product.
8- Trello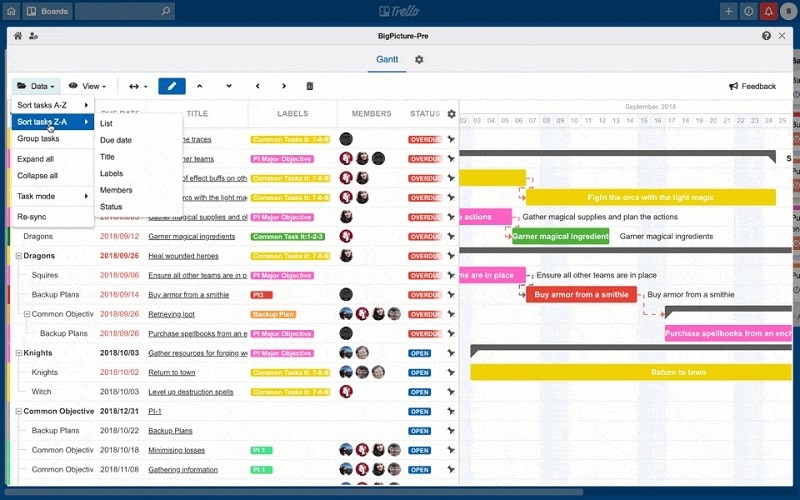 Trello is also one of the best in the field, almost essential. Very practical to use, it is also one of the best known. You form columns, according to the priorities for the different tasks. And in the form of cards, you move your tasks from column to column, very convenient.
If you even share it with your client, it reassures them to see the number of tasks completed, to see that the project is progressing and even to follow that. Suddenly, less worry, less unnecessary pressure. This tool is free and fast even when used offline. But it lacks a bit of flexibility and is not very effective in managing macro-projects. It is inspired by the kanban management model . This even used by Toyota.
9- Zoho project
This software is one of the tools of Zoho corporation group. With this project management software, you can also follow on the Dashboards, the evolution of the different tasks of your project with Gantt charts . It also has a time tracking system to properly time your various activities. You can use it to organize sessions with your working group from the same place, discuss and exchange your ideas on the forum. You can also conduct projects from your mailbox , manage and share your files without any difficulty. Zoho is compatible with Google applications like: Google docs and Google calendar, etc.
10- Wim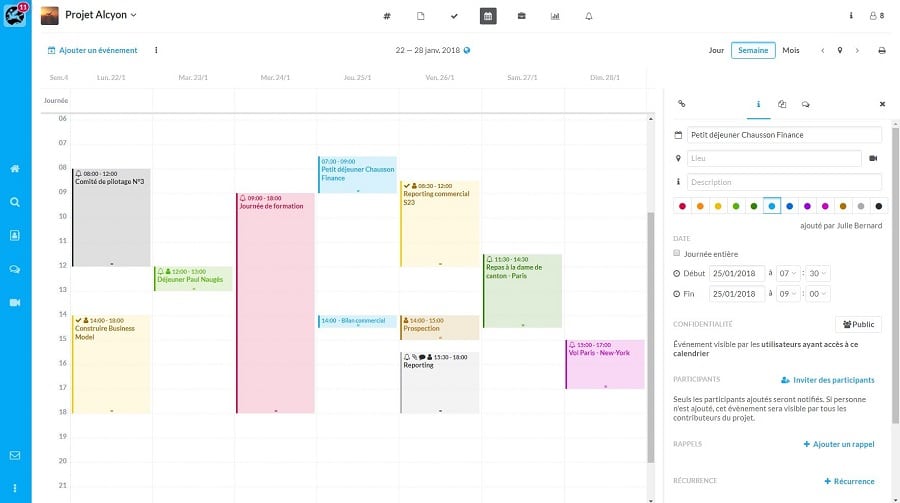 Wimi is a free project management software that exists since 2010, developed by French people. It is simple to use and will undoubtedly satisfy your essential expectations and increase your productivity . It will indeed allow you to share your files, to work effectively in a group and to have a fluid communication between collaborators. Wimi also goes beyond the routine by offering services such as video and audio calls, chat channels, collaborative platforms and others. You can invite your customers, suppliers and others on it at any time for free and unlimited. It is ISO 27001, GDPR certified.
11- Asana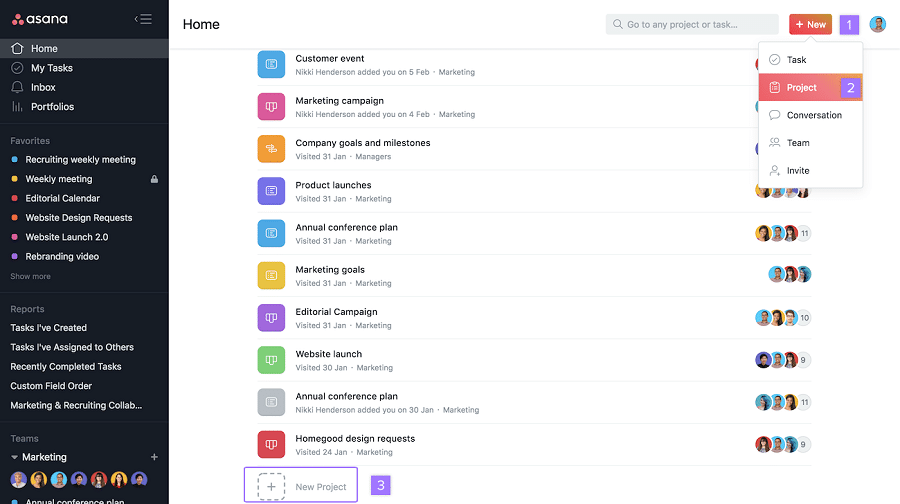 Asana is also a free task management and collaborative work software , very practical for start-ups. You have the possibility of dividing it into several projects and still of dividing the tasks to be carried out between all the collaborators, then of working together to more effectively achieve the objectives set. Each stakeholder knows the exact task they have to do when arriving at the office or leaving the meeting.
However, one of the shortcomings of this software is that it cannot recover deleted tasks, although it is easy to delete a task purely inadvertently. It would therefore be poorly suited to complex projects, but it is very effective in the management of more or less simple projects.
12- Beesbusy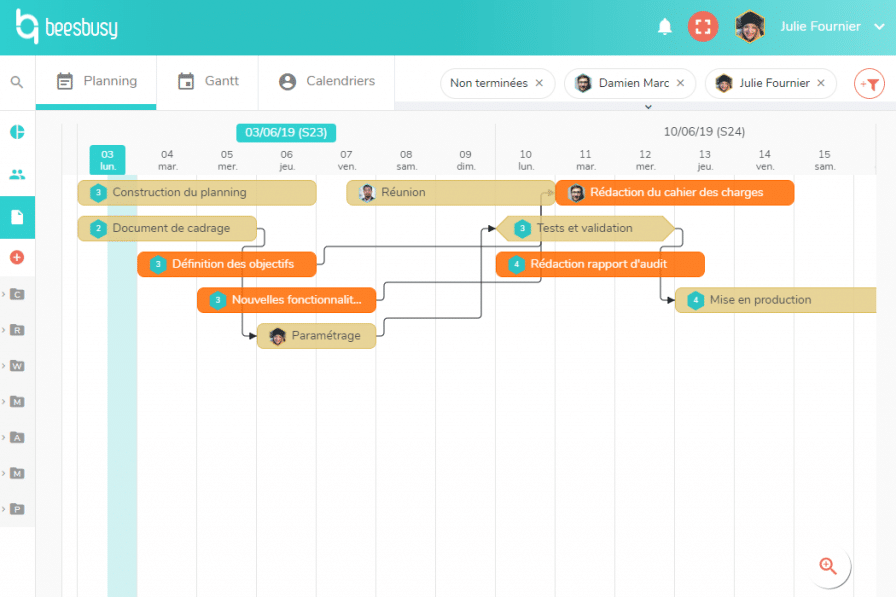 Equally efficient, Beebusy can be very useful to you in the day-to-day management of both your projects and your tasks. What earned it its fame, apart from its performance, is the simplicity of its design and therefore of its mastery. Anyone can understand how it works and start using it in no time. There is therefore almost no chance that one of your collaborators will get lost in the organization of the interface of this tool.
On the other hand, since this platform has access to your data, you can be confident that it will never be sold. This free version is not limited in any of the basic functions you would need. There are only certain features such as synchronization with your email account, which are only available in the paid version.
13- Bitrix24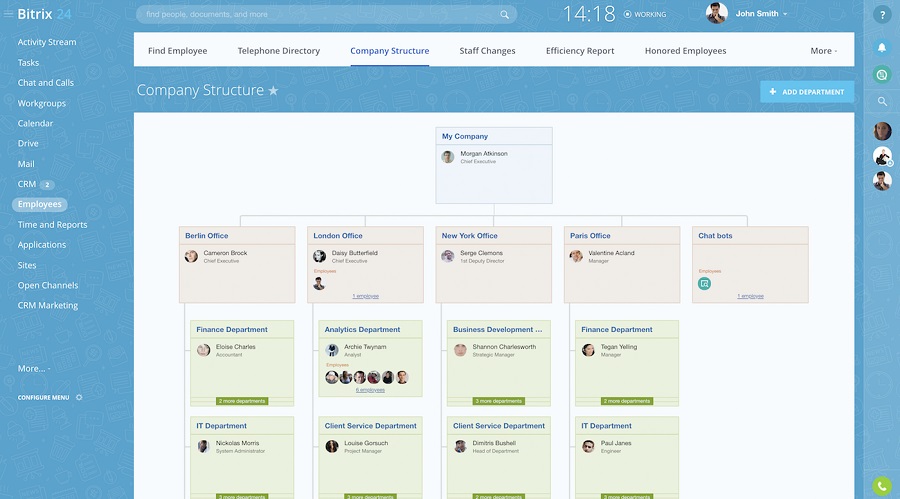 Bitix24 , which you will approach in last position in this article, is not the least. This software is multidimensional, combining several qualities of other tools in the field. Indeed, it not only allows you to manage tasks and projects, the CRM , but also to communicate within your structure. There is a kind of messaging that promotes the permanent link between the different participants.
This platform therefore offers you several customizable interfaces that will allow you both to manage your projects and tasks, and to communicate with each other. This platform straddling so many functions is very popular all over the world, more than 3.5 million users. Only all its features will only be fully accessible in the paid version.
14- Nutcache

Nutcache is a collaborative tool exclusively dedicated to professional use and which allows its holder to better manage and respect the deadlines for carrying out the projects of its customers. With Nutcache, the user benefits from different dashboard models to manage his projects. For example, we have predefined tables of the SCRUM, Gantt, Kaban and other type. It is therefore a flexible software that the user can adapt according to his needs.
Nutcache also offers an integrated communication tool to facilitate exchanges between the different members of the team in charge of carrying out the project. To monitor the tasks assigned to each member, the software has a report editing function. This collaborative tool is available in several versions: a free version that accepts up to 20 users and two paid versions (Pro at $6 per month per user with 25 GB of storage space and an Enterprise version at $12 per month per user with 100 GB of storage space and many other features).
15- Freedcamp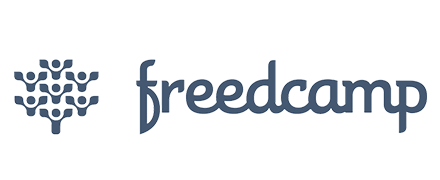 If you've used BaseCamp before, you'll be fine with FreedCamp with the same features, but in a free version. It is a collaborative and project management tool for professionals and individuals. Indeed, FreedCamp allows its users to structure the organization and distribution of their employees' missions by using the best tools for creating task lists, distribution and monitoring.
With such a tool, the user can plan the missions of his collaborators on a diagram or on a calendar and benefit from an online storage space for his data . For more transparency in the accomplishment of missions, the user can decide to involve his customers in his dashboard (Kanban, Gant and others) so that they can see the evolution of their orders. FreedCamp integrates a discussion tool that facilitates exchanges between the different members of the team, but also with customers if necessary. This project management tool is available in different free and paid versions.
16- Teamwork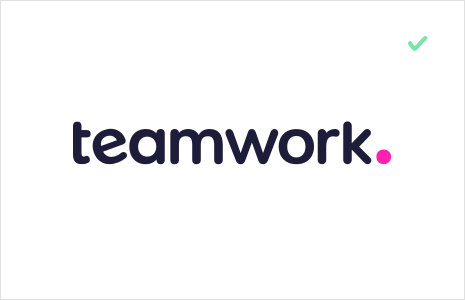 Teamwork is an excellent collaborative tool that offers different views and several customization options for users. It has a variety of features that allow you to plan projects, view and monitor their completion. With such a project management tool, project managers can assign tasks to their team members and plan deadlines for the delivery of assignments.
Also, it should be noted that this collaborative tool allows project managers to draw up reports on activities in order to have an overall view of the schedule and the progress of activities. It has a simple and very intuitive dashboard. The user can consult his table by selecting the recent tasks in order to identify the missions to be prioritized in order to meet the delivery deadlines. It is a tool that can be used from a browser on a computer or on a mobile device. It is a great help for the management of several projects simultaneously.
17- Gladys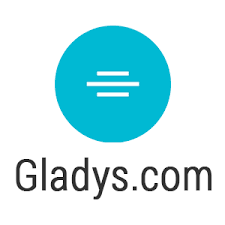 Let's end our review of the best project management tools with this all-in-one tool. Indeed, Gladys is a collaborative tool that centralizes all the work of a team in a single dashboard. It embeds all the teamwork tools to facilitate the management of tasks and projects, to share ideas and files, but also to communicate between team members .
The project manager benefits from a specific premium pack that allows him to manage all of his team's missions from his dashboard, to track time and to manage the entire project. The user will have the choice between a Kanban Board, Gantt and Retroplanning display. A free version is available to test the performance of this collaborative tool. This trial period is 15 days. If the user is satisfied after this trial period, he can subscribe to a subscription of 15 euros per month to enjoy all the features of this project management tool.
It is now up to you to make your choice of free software to make the management of your daily projects more efficient.